Turfgrass adds to the enjoyment of your custom built home by reducing utility bills and maximizing curb appeal. This is a safe option for pets and children too as it is naturally fire-resistant and doesn't need to be protected with pesticides. If you want a durable product, you'll need to choose a lush pile with excellent drainage and durable fabrication.
Indoor Turf
Decorators are increasingly using turf inside the home. It increases productivity in the office and livens up children's play areas. If you've always wanted a lush balcony in your custom built home, turf grass is the perfect solution. Your indoor turf doesn't need to be as durable as your outdoor product, but it does need a shorter pile. You can reduce your initial outlay by choosing a low-density pile. That price will drop even lower without the drainage required of outdoor areas. Indoor turf doesn't need a substrate, so it can be easily rolled up, stored, or moved to a different part of your home.
Weather Resistance
Turf might stay green throughout the year, but that doesn't make it weather-resistant. The sun's rays can dye your carefully-chosen color, and the rain will encourage microbial build up. Drainage will take care of waterlogging. You'll need a perforated top layer that allows rain to pass through the top pile, but an extra two layers of drainage are generally added. Silica or rubber are popular for this purpose. UV-resistance will keep your turf's hue vibrant, so check for color degradation testing before settling on a product.
Realism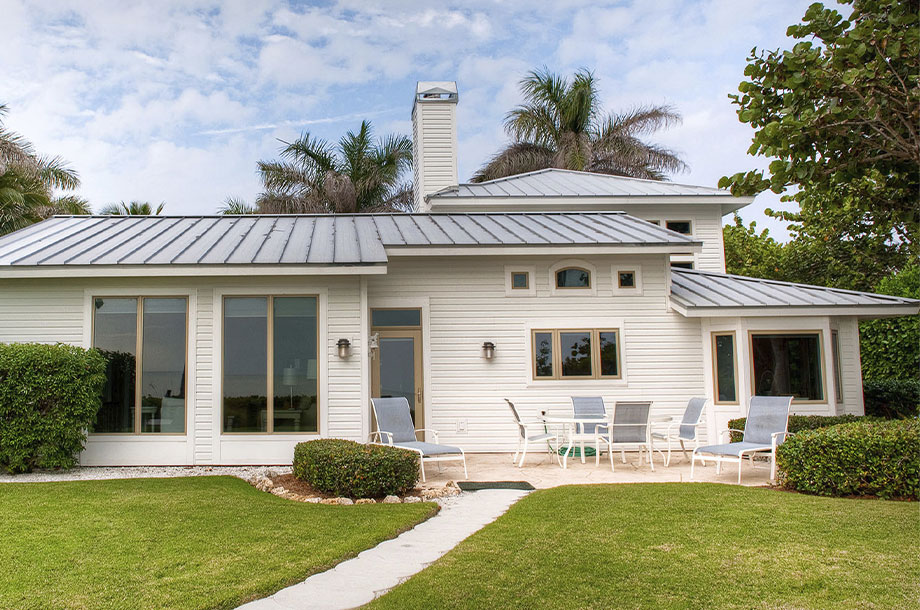 Contemporary turf grass manufacturers achieve a more natural aesthetic through a lush pile and multi-tonal hues of green, gold, and brown. The latest products have a soft blade that feels natural underfoot without losing strength and durability. Naturalness isn't limited to your top layer, though. A spongy substrate needs to add to the effect. Natural rubber backing achieves this superbly, and it outlasts synthetic alternatives while improving drainage. Premium piles are two inches long. While they can be significantly more expensive, they're likely to last longer than alternatives and will give you a lusher aesthetic. Fiber blends stretch your budget by combining durable piles with cheaper ones. To lighten their price tags even more, they often require less infill.
Decorative Turf
Ornamental turf is less demanding on your maintenance and pocket. It can be used to achieve a natural indoor border or to decorate the sections of your landscaping that don't attract traffic. You can get away with using a sparser pile here, but you should never skimp on drainage. Look for a UV-resistant product with a quality substrate. High traffic areas require extra strength, density, and length, along with a tighter weave to resist shedding.
Fabrication
Polypropylene turf is a budget-friendly option that's best if you want your custom built home to have a bright, flat aesthetic. Polyethene is more UV-resistant than nylon, so if you need an ornamental product and have a dry climate, this is the material for you. Modern nylon is the premium material for natural-looking turf, but it changes colour in the sunlight, even if it has UV protection. It's also less water-resistant than cheaper alternatives.
Bottom Line
Turfgrass must be chosen for the climate it will be exposed to. Rainy areas need extra drainage, and sunny regions require extra UV protectants. This custom feature will give your home an evergreen look even in the driest months. Contact Alair Homes South Tampa if you are interested in installing a lawn that comes with little maintenance.
Share: