If you were to ask an expert about custom home cost, you'll learn that quality construction can be a costly affair. When drafting your home building budget, you need to keep in mind that some elements can escalate costs faster than others. The secret to operating within your budget is going for pocket friendly options that do not compromise on home integrity. Keep reading to learn more!
Lot Cost
Truth be told, searching for the ideal land can sometimes leave a home buyer with sticker shock! The cost of a less posh area could be way much less when compared to an upmarket plot sitting on a renowned golf course. What is more, lots in swanky neighborhoods will in most cases come with restricting regulations in terms of roof pitch, minimum square footage, unique cladding plus many other covenants that could end up bloating your custom home cost.
Foundation And Excavation
It goes without saying that all houses need a foundation for support regardless of where they are built. There are factors that can heighten custom home cost including constructing a raised foundation due to soggy ground, pylons installation, as well as in case an excavation crew will be called upon to drill all the way to the bedrock or have to move heavy boulders. Whatever that stands in the way of an ordinary foundation will basically result in the price snowballing.
High Ceiling
The rule of thumb is that the higher the ceiling, the higher the custom home cost. A good number of people like the spacious experience offered by 15 foot ceilings, but this is purely for aesthetic purposes – it doesn't add an inch of floor space. To make matters worse, you end up shelling out more of your hard earned money. In fact, going for a lowered ceilings will help save a tad more by keeping construction cost and utility bills down.
Fixtures
Standard bathtubs come with few hundred dollars price tags, but a big spa tub or soaker is likely to double, or even triple the amount. Walk-in showers, bidets, and steam showers are pricier in comparison to their base model counterparts. There are even chandeliers that go for more than $500, and you will realize lighting fixture expenditures alone can hit the roof after installing in several rooms. Going for smaller lights will offer the same illuminating effect without having to pay a fortune!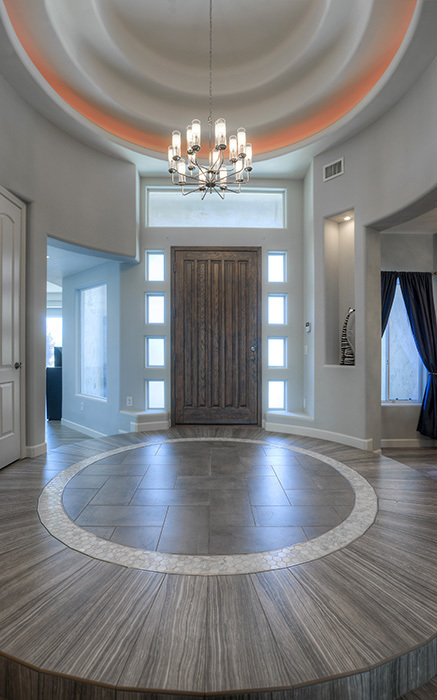 Cabinets
Costs to do with custom cabinets can at times be prohibitive if due diligence is thrown to the wind. Do you truly need that Mediterranean stone or tropical hardwood countertop? You are allowed to splurge if the answer is an emphatic yes, but if you are on a shoe string budget, a seasoned carpenter can deliver a classy look using crown molding and the result will look costlier than it actually is.
Owning a custom home comes with lots of joy. Cost is however something you cannot afford to overlook and the foregoing will come in handy!
Share: