Long Salt Lake City winters can sometimes leave you feeling dreary. Once you see spring is on its way, you're probably ready for some home improvements to give your mood a little boost. You would be surprised to learn that even the smallest changes can transform gloom into brightness. Give your home a more cheerful look with these transformative home improvements.
In the Kitchen
A home improvement that will definitely brighten your mood is a kitchen remodel. Everyone seems to congregate in the kitchen making it the true heart and soul of your home. Replacing dated cabinets and countertops, adding a functional island or extending your kitchen to include a breakfast nook will increase your enjoyment of the most important room in your house.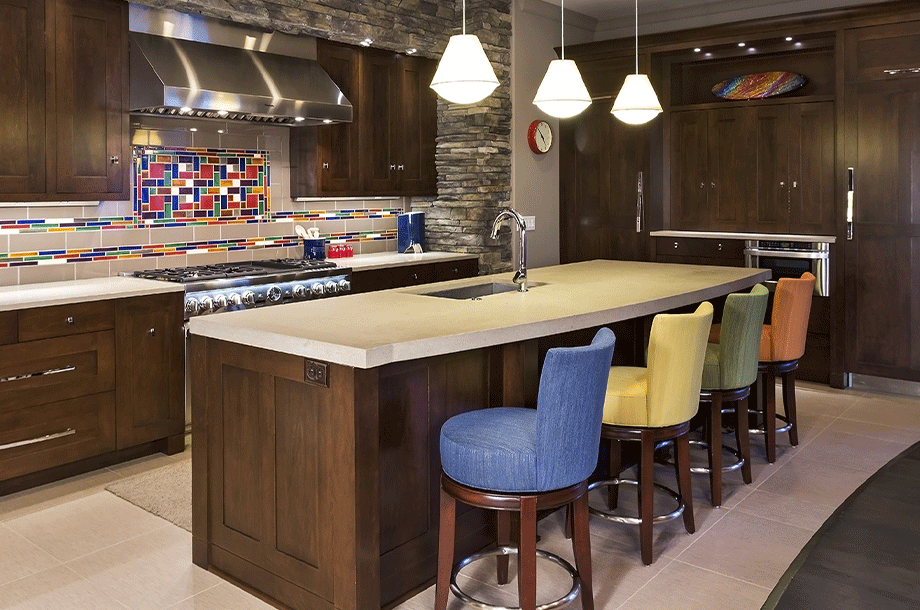 There's no doubt that remodeling your kitchen can be a big undertaking, but one worth taking. It's hard to enjoy cooking or family gathering in a cramped, outdated kitchen. Enlarging a pantry may seem like a minor thing to some people, but if you have a small space for food storage, a larger pantry can mean a great deal. Putting a new face on your kitchen is sure to bring a welcomed positive energy to the home!
Focus on the Floors
Sometimes we see things every day and don't realize that they are worn out or need to be replaced. This can be especially true when it comes to flooring. If it has been a while since you've replaced your flooring, you might not realize that it has passed its life-span. High traffic areas can wear out and look bad without you even knowing it. If you're a lover of carpet, and you have a dark carpet that was popular when it was installed, consider updating it to a lighter shade.
If carpeting isn't your thing – consider wood, laminate, vinyl or even concrete. Hardwood floors are beautiful and can last for decades. With this flooring you needn't stress about the upkeep as they are easy to take care of and are resistant to scratching. Completely transform a room and add ease to your day to day life by replacing your ever-stained carpet with hardwood floors.
Concrete floors are also great for kitchens. They can be any color or pattern you choose, which can certainly chase away those winter blues. Concrete is also extremely durable and environmentally friendly. Add radiant heat to keep your feet warm and toasty during those colder months. This simple feature can add comfort to the most cold and unwelcome places.
Laminate floors are great and can give you the look of wood without the cost. They are available in many colors and wood grains. They are easy to install with minimal maintenance. Pair a brightly colored rug with dark laminate for a pop of fun.
It's time to change it up
You don't have to move in order to have a home that you love. Home improvements, no matter how large or small, can improve your mood and make your home more appealing and functional. With home improvements, you'll want to spend more time at home as well as entertaining your friends and family.