Eight Kids Bedrooms We Love at Alair Homes
There is a special kind of joy that comes with decorating and styling your child's bedroom. Because their room is the place your kids play, create, and grow, dreaming up the design of their space gets to be full of imagination and color. Here are eight of Alair Homes' favorite kids' bedrooms.
Crownrich Boys Bunk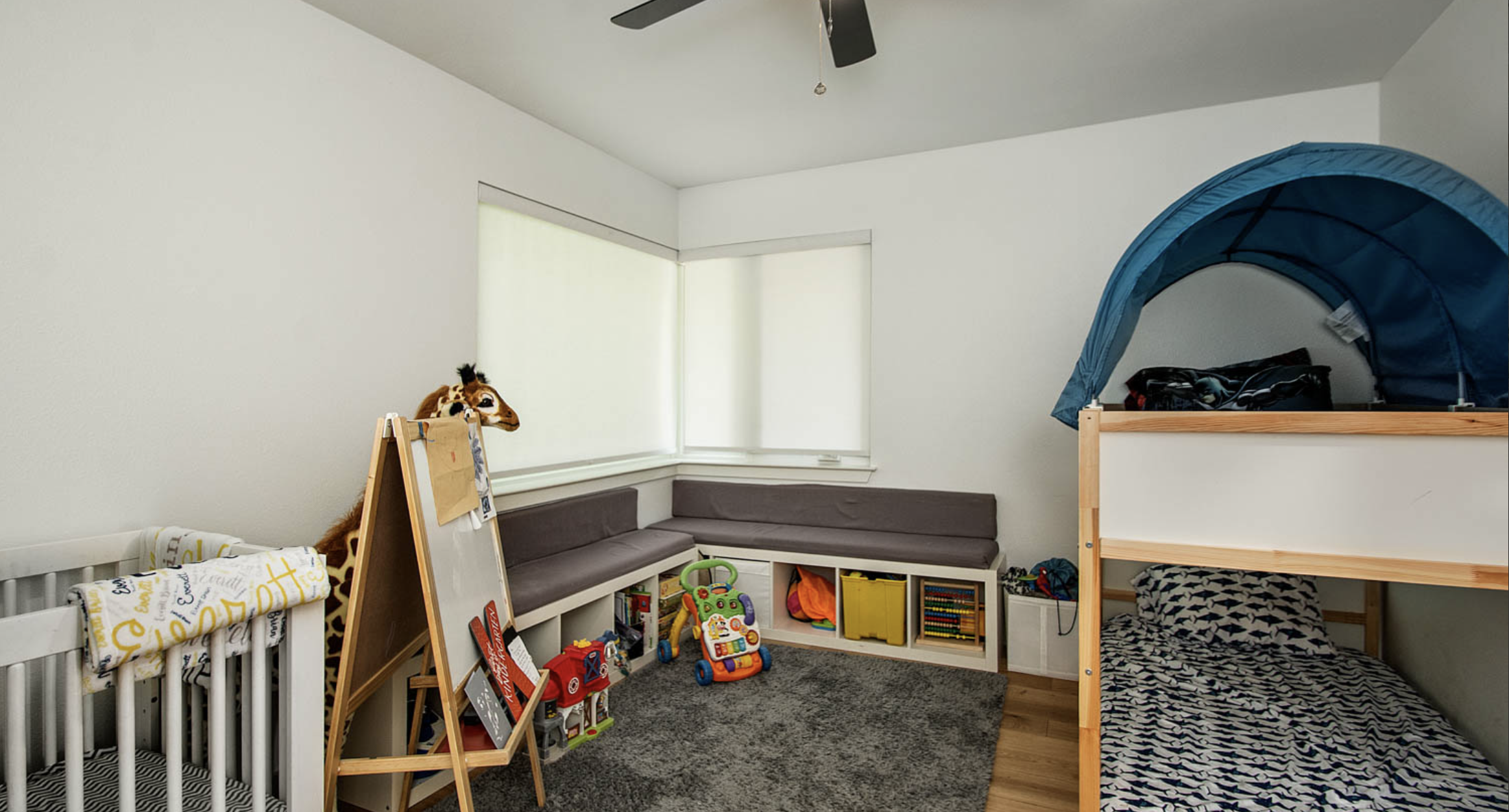 After a year spent at home, our value for productive space has only increased. This bedroom's covered bunk bed and crib gives three boys the necessary space to rest, play, and grow without feeling cluttered or overwhelming. The window seat perched in the corner doubles as a storage space for toys that entertain boys from their toddling years through their elementary age. We love this layout!
Harvest Ridge Boys Room
This room encompasses one thing we at Alair Homes love in a kid's bedroom: versatility. This room can easily house a boy through his elementary school years to his high school graduation. The layout of the Harvest Ridge Boys room offers enough space and versatility for a young boy to grow and change in. With the bed at the focal point of the room, there's enough margin space for a productive desk, reading nook, dresser, and corner for storing his books, toys, and more.
The Leachmann Boys Room is unique, fresh, and perfect for brothers. This room's layout leaves the space feeling open with a personalized tone. Everything from the style of the bunk bed, perfect desk nook, books and crafts atop a locker-style dresser, and generous storage beneath the bed we at Alair Homes love.
The Leachman Girls room carries the theme of personalized, productive, and versatile. This room offers what many girls throughout their middle and high school years love – privacy – with high windows, desk space, and her own bathroom. The flower-print bedding, string lights, and picture-perfect desk make the bedroom space feel cozy and quaint.
This Park Lake space encapsulates many girls' bedroom dreams. This gorgeous wall mural, canopy bed, fluffy pink rug, and stunning chandelier fulfill every twinkly-eyed girls wish. Everything from her throw pillows to her arcing desk chair to the towels in her own bathroom follows one exciting theme of color, splendor, and extravagance. We love it!