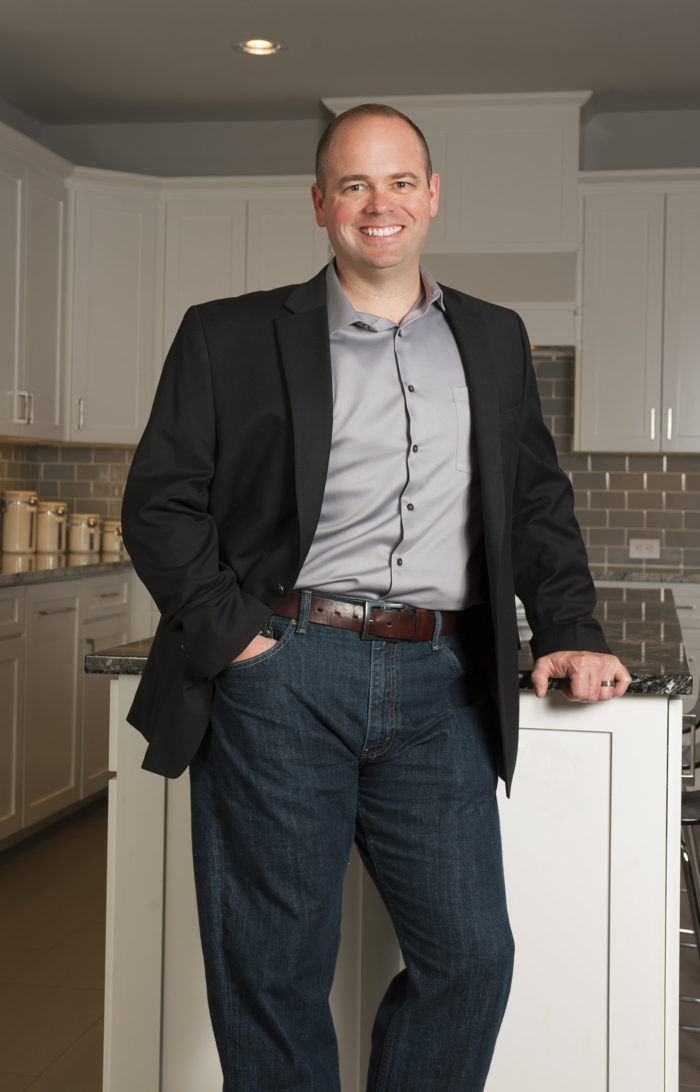 Alair Homes' very own Chad Hatfield, partner of the Plano office, recently achieved the National Association of the Remodeling Industry's (NARI) prestigious Master Certified Kitchen and Bath Remodeler status. A Master Certified Kitchen and Bath Remodeler (MCKBR) designation proves the remodeling contractor's superior knowledge, dedication to the industry, and community involvement. Hatfield is the fourteenth individual in the country to achieve this honor.  He is also a NARI Certified Remodeler (CR).
NARI is a professional association whose members voluntarily subscribe to a strict code of ethics. At Alair, we strive to provide the highest quality of service throughout the entirety of the remodeling process and are proud members of NARI Dallas. Collectively, the North Texas team has received numerous Contractor of the Year (CotY) awards from the organization in its history. The Plano office, led by Chad and his team, have won 34 Contractor of the Year Awards, including one national CotY in 2020.
NARI's MCKBR program measures skill and expertise valued not only by other professional remodelers, but by consumers as well. Highly respected by those who have achieved the designation, the MCKBR program identifies professional remodelers who have undergone comprehensive review and testing in areas of business management, ethical conduct, and technical skills. The NARI certification program assesses the knowledge and skills of the remodeler in several remodeling task areas including: business methods and practices, building codes and construction law, planning and building site layout, and all trades skills required in remodeling your kitchen and bath. Attaining this certification requires the candidate to have attained the Certified Kitchen and Bath Remodeler (CKBR) designation and maintained it current for a minimum of 10 years.  The candidate must also have achieved at least one additional NARI Certification and have served in a NARI chapter or a community leadership position. In addition, Master Certified Kitchen and Bath Remodelers are bound to abide by the NARI Code of Ethics and the NARI Standards of Practice.
"It is a tremendous honor to be recognized alongside such esteemed individuals in our industry," Hatfield said. "NARI is an important organization that promotes continued education and professional excellence, and I am grateful to be a part of it."
Chad has been involved with the NARI North Texas local chapter since 2008 as an active member. He has served as the Chairperson for the Contractors Roundtable and sponsored several of the organization's events. He also achieved his Certified Remodeler designation in 2012 and will be eligible to receive his MCR in 2022, making him part of an even more elite group that holds both Master Certified Remodeler (MCR) and MCKBR certifications.