What do homeowners have in mind when they choose to remodel a room? One of the goals is usually to keep every guest comfy, right? The guest room certainly needs to be welcoming for your guests to feel more at home. Below are a couple of tips to help you make your guest suite perfect.
Location and Layout
It goes without saying that the privacy of your guests is most important. They need to have their own bath if possible. Having the guest suite in close proximity to the family bedrooms isn't a good idea. It would be better to remodel the basement and turn it to a guest suite for added privacy. For an added level of comfort and luxury consider including a door or terrace leading outside.
It is important that you first come up with a layout of the room before the remodeling process begins. This will help you know items that you need to purchase that will fit in well in the room. Consider purchasing a bench, luggage stand and a comfortable chair to help ease your guests stay. A well-equipped guest room will go far in helping you play host.
Beddings
The need for comfortable beds coupled with good linen cannot be overemphasized. We all have our preferences when it comes to sleeping. There are those who need the room to be cool and others like it warm. A fan will certainly come in handy for guests who prefer cool surroundings. Keeping this in mind ensures that your guests have a good nights rest. Having light blankets and sheets with breathable layers is also advised. It would be in your best interest to have heavier covers available as well as some guests love a tad more of warmth.
Comfort
Guest suites should be a place where comfort is top priority, wouldn't you agree? Ask yourself what you would want as a guest. Feel free to go with your personal taste as the room is likely to turn out as you wanted. You can never go wrong with oversized windows to allow the surrounding natural elements make the room more appealing.
Lighting
Having a reading light is definitely a step in the right direction. What is more, the lighting in the guest suite should neither be too dim nor too bright. The natural light provided by large windows opens up any room but including blackout shades will come in handy for anyone interested in an afternoon nap. Guests who would like to catch some extra sleep after sunrise will also thank you for this consideration.
Accessories
Products such as toothpaste, toilet paper, and soap are a must-have, right? Keep your guest suite stocked with these items to please any visitor. Items like mouthwash or toothbrushes are sometimes forgotten at home but keeping extra on hand can come as a huge relief. You can also include reading materials such as magazines, books. This will help keep your guests busy and entertained throughout their stay. Remember to include water glasses and a carafe in the room. Adding art to the room such as a framed map will make your guest want to learn more about the area.
Towels
Every guest will want to freshen up at some point. Some guests are rather reserved and asking for items such as towels can be tricky. Buying a set of towels and keeping them in drawers will help avoid such a scenario. Towels can also double up as a way of incorporating the overall design of your guest suite by choosing a color that complements the room.
Entertainment
Entertainment will ensure your guests enjoy their stay and wish to visit again. It helps in creating a good mood especially for guests who sleep late at night. Conveniences such as TV, radio, Wi-Fi will offer a tad more comfort by way of entertainment.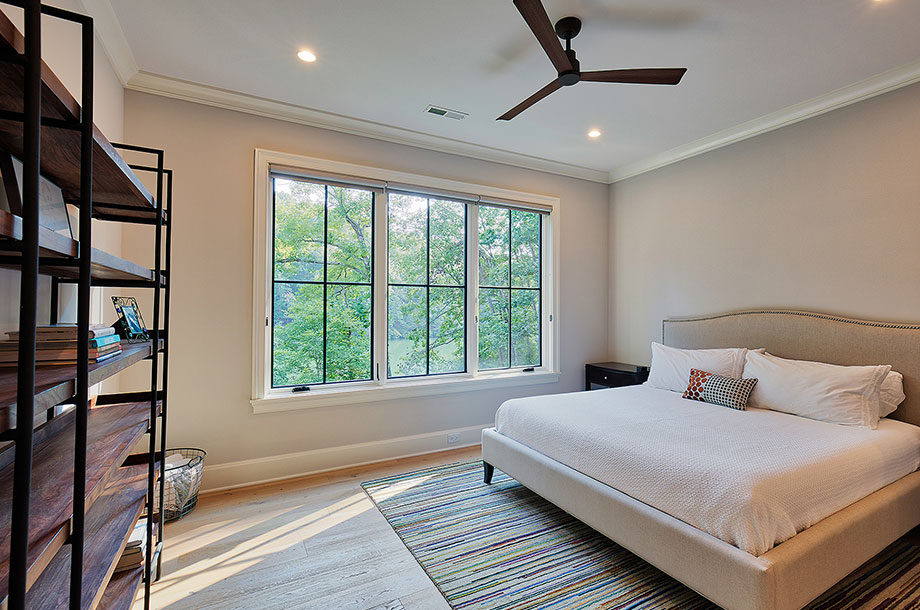 As you can see, there are many ways to shine a penny when it comes to having the perfect guest suite. You will be glad to know that professionals like Alair Homes can even help remodel the floors, windows, walls, ceilings, you name it.