When it comes residential remodeling, many homeowners extend their home remodel projects to the greater property and the satellite structures that reside on it. In that spirit, here are seven home improvement options that will better let you enjoy your outdoor space in fall and even winter.
Outdoor Kitchen
The outdoor kitchen is arguably the hottest trend in outdoor home improvements. As grill areas have become more sophisticated, the outdoor kitchen was just a natural evolution. It eliminates many of the hassles of cooking and eating outdoors, and it lets you enjoy outdoor dining experiences that are much more sophisticated than the traditional grill-out.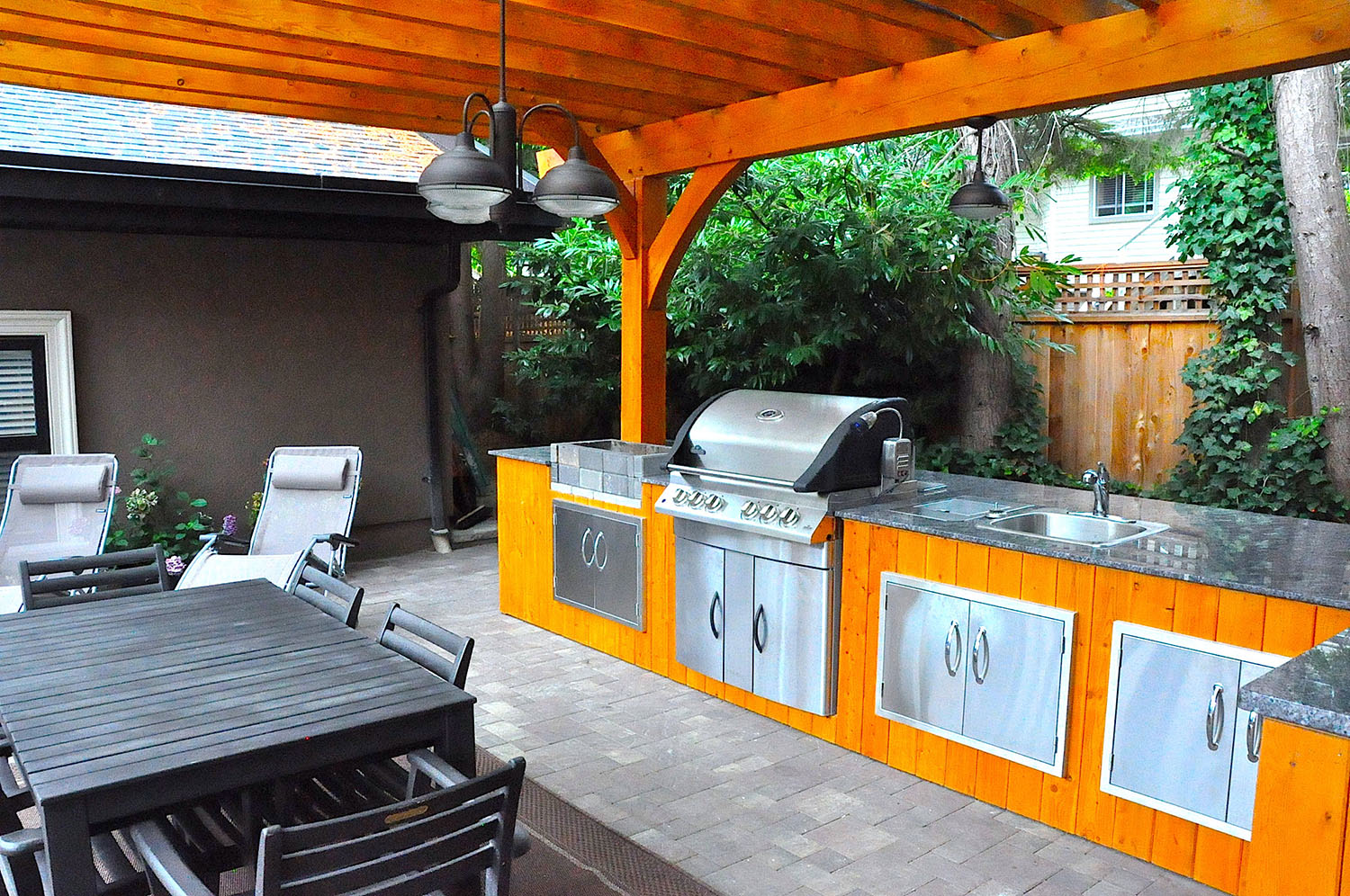 Firepit or Fireplace
If the outdoor kitchen is not the hottest home remodel trend for the outdoors, then the firepit and outdoor fireplace are. Firepits are particularly popular since they are so relatively inexpensive, but a fireplace is an artistic element that can beautify your outdoor living space even when it is not in use.
Screened-In Porch
Not all home remodel options are exclusively indoors or out. A four-season room is a great example of a transitional space that can let you enjoy the outdoors regardless of the season. If you already have a porch area, then another option is screening it, which may be a more reasonable option cost-wise.
Smart Lighting
Avoid the common mistake of choosing your outdoor lighting based on summertime—which is the season during which you need the least light. Choose enough lighting for fall and winter too, and perhaps opt for an automated system that can take the hassle out of dialing it in.
Autumn-Friendly Outdoor Furniture
Your furniture choice can affect your enjoyment as well. Consider that while furniture may be weatherproof, it may be spring and summer-oriented and not really comfortable or even practical in autumn. Perhaps the best option is a set for each season, or you can strive to strike a balance between comfort and pragmatism for spring and fall.
Share: