Countless homeowners in the United States feel like they have been done wrong by their general contractor or custom home builder. Whether they really know for sure, or just have a feeling about it, this definitely speaks to the state of trust that people feel about contractors. The truth is, good contractors are out there; in fact, if you know how to look, you'll find there are plenty of honest ones available to get the work done that you need. Here are four ways to ensure that your contractor is on the level.
Recommendations
This may seem like a no-brainer, but you'd be surprised at how many people don't think about asking around. With the rise of the internet, it's like we all forgot how to simply connect with a neighbor or a friend and ask their opinion. Whether you send an email, ask on Facebook, or phone a friend to ask for their opinion, you'll want to be sure to ask these questions when looking for recommendations for a good general contractor: What kind of work did the contractor do for them? Did they finish the job within the budget that was originally agreed upon? Did they finish on time? Why, precisely do they recommend the contractor? Have they had any problems or issues, at all, with them?
Check for Complaints or Other Legal Problems
Always be sure to screen your contractor or custom home builder before hiring them on. First off, you should call your state's licensing agency and ask how you can check for government disciplinary actions or complaints that have been filed against your contractor. Next, do an online search to see if they or their business is mentioned anywhere by name. Last, you can contact your county's district court offices to see if there are or have been any lawsuits against your contractor or their business.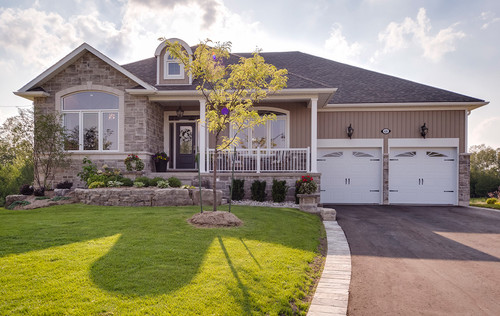 Get References
Before you get into the details of the the job you have for your contractor, you should definitely ask for a list of recent references from work they have done. After they give you the references, be sure to follow up and call each and every one of them. Ask these people what kind of work the contractor did for them, and if it was done on time. You can also ask more personal questions, such as, was the contractor easy to work with; were they pleasant, etc.
Verify Licenses and Insurance
Even with all of the recommendations and references in the world, you don't want to work with a contractor who has no license. It could cost you a lot of money in the long run if anything goes wrong. Ask to see their license and then make a photocopy of it. You will then want to contact the National Association of State Contractors Licensing Agencies, which provides a list of licensing agents for most states.
If you live in the U.S. and are worried about working with a new general contractor or custom home builder, you should follow the tips outlined in this article. Doing your due diligence and following your instincts, along the way, can save you from being ripped off or preyed upon by unscrupulous, dishonest contractors.
Share: