Scottsdale lends itself to a phased home remodel because its climate is mild year-round. Barring a few thunderstorms in the summer, there's little to interfere with phasing a remodeling project. Before you make the final decision, be sure to consider these aspects of major home improvements.
Get the Big Picture First
The first step is to look at the breadth of the project that will give you and your design and construction team an idea of the extent of the project and where to make logical breaks in the workflow. It will be much easier to live in your home if you look at the remodel on a room-by-room basis and make each room a phase, rather than breaking the phases into the types of work that needs to be done.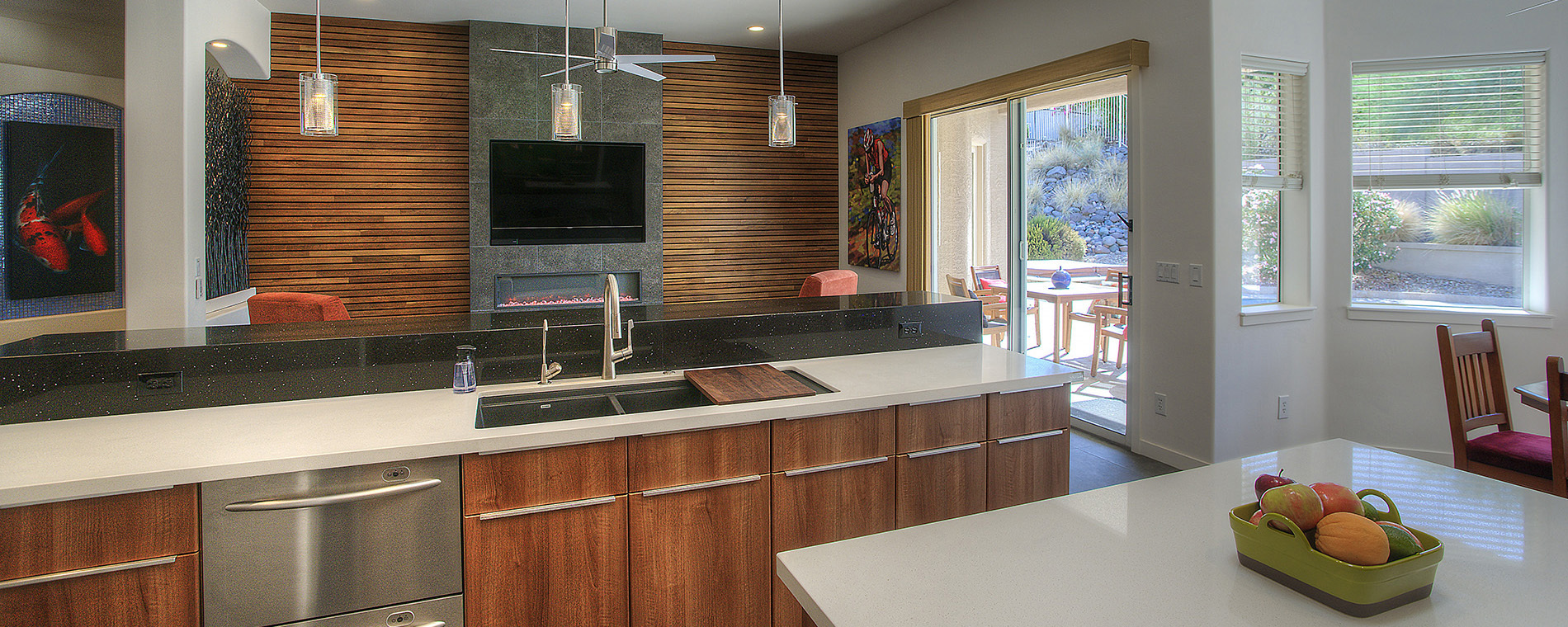 There are exceptions to this rule if saving money is one of your goals. When your home remodel includes a room addition and a new patio, it would make sense to include the concrete work for both in the same phase. You'll save trip charges and material costs by preparing the foundation and pouring the concrete for both if they're done at your site simultaneously.
Pluses for Phasing the Remodel
Budget is the obvious benefit for breaking the home remodel into phases. Followed closely for many is the break from the chaos that home construction creates. Pausing the construction gives you time to recover from the noise, the mess, the dust and the distractions from tearing your home apart to rebuild it into something better.
You'll also benefit from being able to live with the new changes before moving onto the next. If you've introduced a new paint color or flooring material, time will tell how satisfied you are with it over time.
Downsides of Phasing
The lender may not want you to phase the project because your home is their security. It's better for them, and the home's value, to get the project done quickly.
Talk to the Planning Department at City Hall to find out how they issue permits, schedule inspections and require completions. Permits are time-sensitive. Your builder may also be able to tell you how long you have to complete the work for each permit you need to pull.
Bottom Line
A home remodel requires a good deal of upfront work for planning and coordinating the job. Phasing it adds to the complexity, but in the end, if it helps you better afford the improvements to your home or live with the process, it's a viable way to go forward.
Share: