When you're having a custom home built, you finally get to have the home of your dreams. Instead of settling for a previous homeowner's choices and preferences, you'll be able to personalize your home so it truly reflects your family's taste and needs.
This is the perfect time to consider building a net zero energy home, which will help you save money while making your home incredibly comfortable, no matter what the season.
Here's what you need to know about building a net zero energy home in Salt Lake City:
What is a net zero energy home?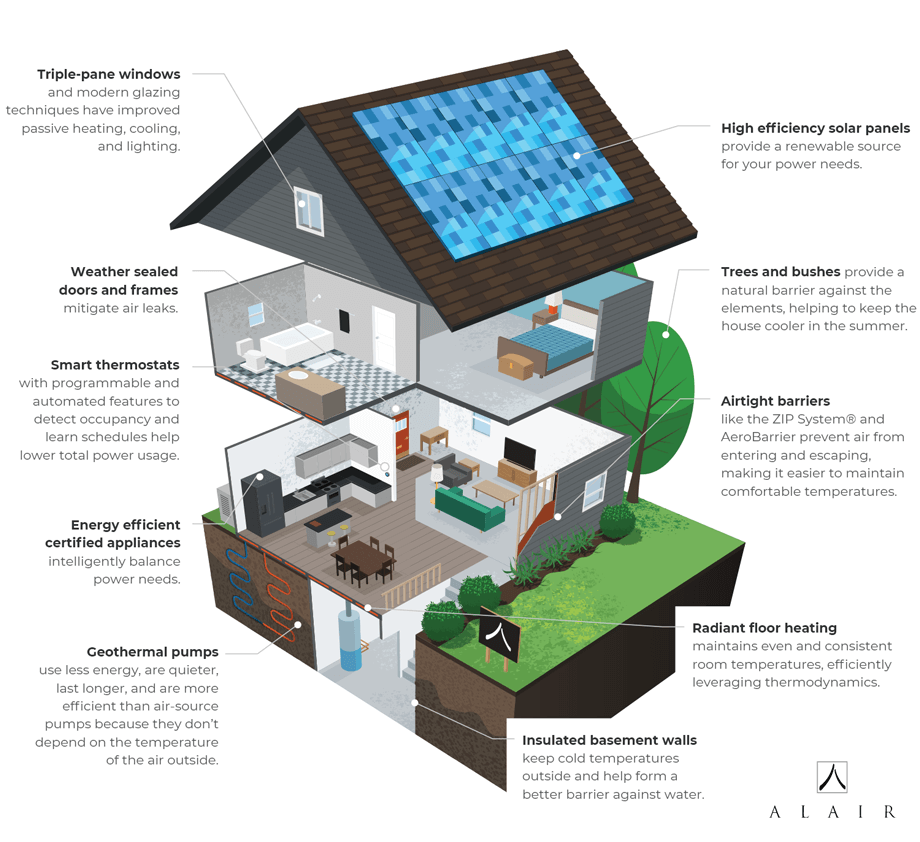 A net zero energy home is one that creates on-site about as much energy as it uses on a monthly or yearly basis. This is achieved in two ways – by making the home energy-efficient so it uses as little energy as possible to meet your needs and by building the home with resources and methods that offset your energy usage.
What are the advantages of a net zero energy home?
A net zero energy home provides many advantages, including the following:
Produces net zero carbon emissions
Lets you save money for as long as you own your home since you'll have no energy bills other than a small monthly fee
Frees you from concerns about higher energy costs
Using materials and building techniques that make your home more durable in the long-term
Requires less maintenance
Provides greater comfort
Protected from outside noise since it's well insulated and airtight
Gives your home higher resale value
Has fresher air due to ventilation system
Easy to keep clean, since it has less dust and no mold since it has no water issues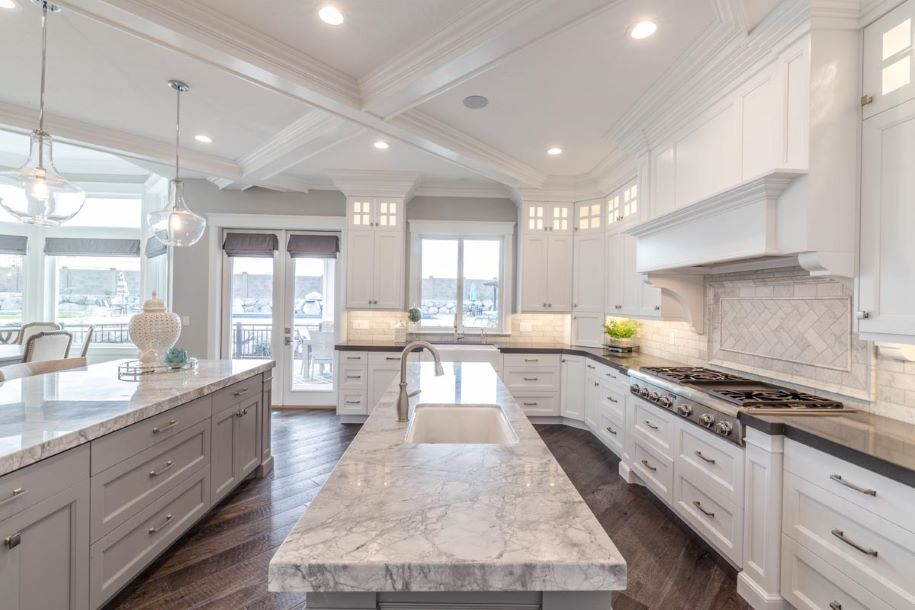 What building techniques are used in this type of house?
From the foundation to the attic, a net zero energy home is built to minimize energy usage while creating energy. This can be done in the following ways:
Insulating the home's foundation
Framing the home using double-stud walls for better insulation and fewer air leaks
Combining exterior water, air, and thermal insulators to create an airtight home
Pressurizing the interior of the home to find the tiniest gaps – as small as a human hair – and applying sealant to fill them
Installing a geothermal heat pump, which uses the ground as an incredibly efficient thermal heat exchanger. This will heat and cool your home while keeping it comfortable in all seasons.
Installing solar panels
How much does a net zero energy home cost, and when will you recoup costs?
A custom home built using net zero energy methods and materials will generally cost about 7% to 10% more than a standard home. It will probably take about 12 years to recoup your costs.
In the meantime, however, your home will be much more desirable to prospective buyers if you decide to sell it at some point. Your home is likely to command a higher price and will have a very favorable selling point when compared to most other homes.
And most importantly, from the minute you move in, your home will be more comfortable, cleaner, and quieter. Your day-to-day life in your new home will be easier, and you'll have a higher quality of life in your home.
Why is Alair Homes the right builder for your Salt Lake City home build?
Alair Homes is the only construction management company in North America that uses the client control method for all its projects. This is the most client-friendly and transparent option, and it combines the best qualities of two other methods – fixed price or cost plus/time and materials.
With the fixed price option, clients are limited in the amount of input they have. If you make changes in your home along the way, it can result in large increases in price. This option also gives contractors an incentive to cut corners and use cheap materials, since the lower the contractor's cost, the higher the profits.
The cost plus/time and materials option usually lets clients know the markup on products, but management fees are not clearly spelled out. This can leave clients blindsided by a large bill at the end of construction.
With the client control method, however, the process is very transparent. All costs are agreed upon before the project begins, so there are no surprises at the end. You get to see all invoices, and you'll receive the same pricing for materials and labor that the builder gets. Everything is above board, including the markup percentages, so you'll understand any charges.
Alair Homes has the experience and expertise in building net zero energy homes and is very familiar with the Salt Lake City housing market, including its subcontractors and building suppliers. Contact us today to find out whether a net zero energy home is a good choice for you.