A good number of homes in New Braunfels and its environs have closets with insufficient storage space. If you are looking forward to a home renovation, perhaps top on your to-do-list is finding a solution. Before you spend your hard earned money on a new home addition, look to Marie Kondo to find more space. Her organizational methods have been sweeping the nation and are the perfect remedy to a messy closet. Adopting the KonMari method means starting fresh and committing to form and function.
Time and patience power any successful home improvement and these factors boil down to exactly what you need – results. It would be for your own good to know of the qualities to look out for. The following steps will help you create a closet fitting for Marie Kondo, herself!
Begin with the Basics
You will agree that it is important to first have a look at exactly what you will be working with. A seasoned closet designer will in most cases ask one of their experts to pay you a visit before getting started. Of course, if this is a project you're taking on solo, begin by clearing out the space you are working with. Are you fully utilizing every corner? What is missing that you wish you had? Adding an additional hanging rod or bag hook may be just what you need to organize your things. Take your time to imagine how to transform this small space into a multi-functioning dream.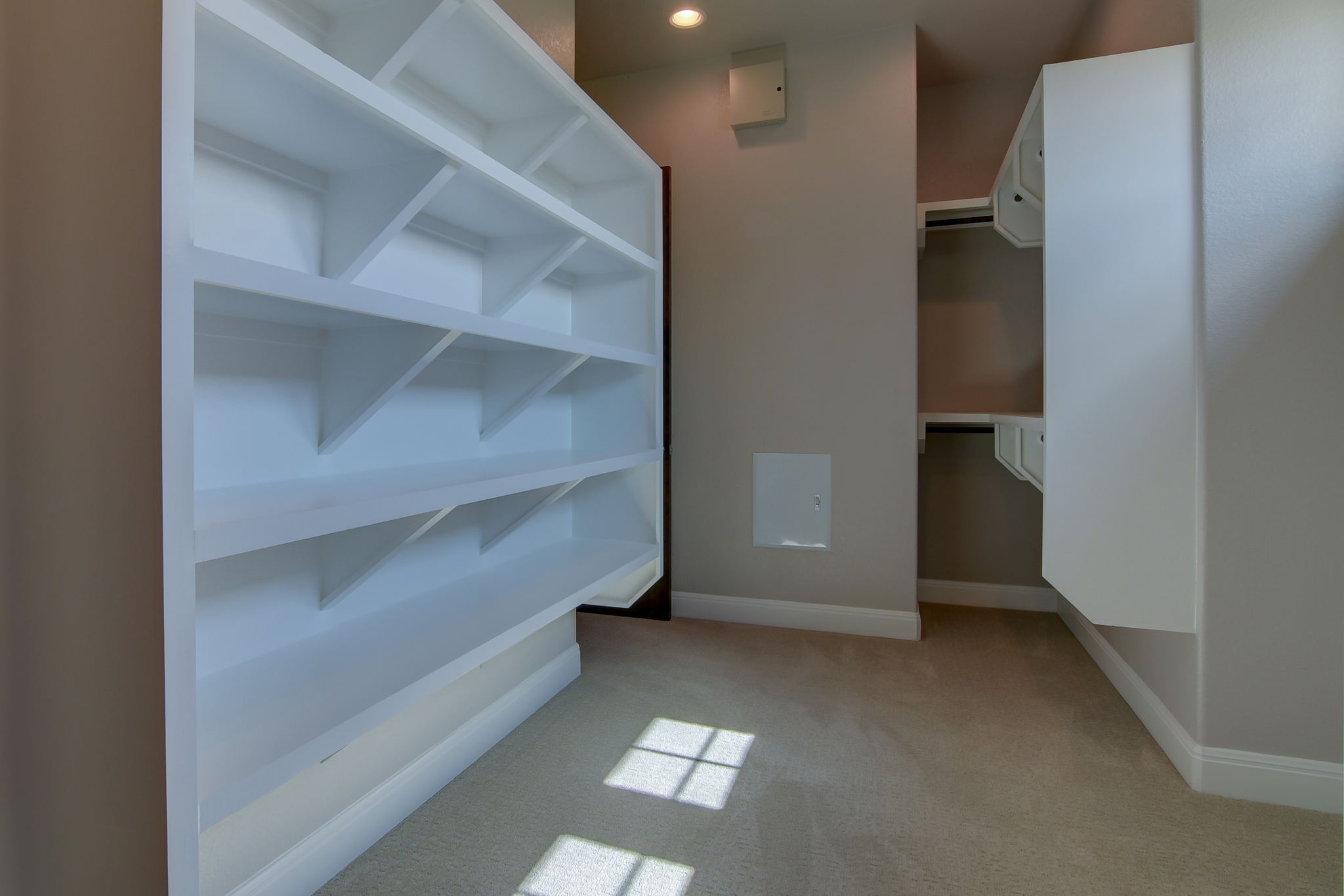 Work Together
Talk with your trusted builder or a professional closet designers to create a clear picture of what you want. A professional team will have everything it takes to make it happen. It is along the same lines that the designer might table a couple of suggestions that probably never crossed your mind before. Some of them take things a notch higher by creating interactive closet systems in 3D models to paint a clear picture of what the end result will look like in your home. You may consider professional help for big ideas but bear in mind, the KonMari method thrives on minimalism.
Quality Materials
It goes without saying that your custom closet should not only look good, but also needs to have a high degree of durability. This explains why our experts at Alair Homes go out of their way to make sure that top quality construction hardware and material is used. On the same note, safety is an aspect that must never take the back seat so it is vital to invest in systems that are securely supported and mounted in your closet. Durable finishes are a sure fire way of ensuring that you enjoy the value of every dime you shell out.
It goes without saying that consumers prefer the best systems the market has to offer. Ascertaining this can be a tricky affair especially when doing home renovation for the first time. For large projects, Alair Homes Client Control system ensures you know the high quality your money is paying for.
Take Away, Before Adding More
Another way to reclaim your storage space without committing to a big remodeling project is by simply consolidating the items you already have. You can go a long way in creating the ideal space by first establishing what you truly need. Marie Kondo recommends holding items close to you to determine if they "spark joy". Items that emit positive feelings can stay but it's important to release yourself of any other items you may be holding onto for purely sentimental reasons.
As you place items back into your closet, arrange them in a way that brings ease to your morning routine. This is different for everyone so take care to find what works best for you. Drawer dividers and multi-level handing rods also help to divide and organize the space.
Final Word
Should you have a home remodeling project brewing, getting a qualified closet is one of the things you need to do. The above discussed will help you get it right the first time!