Most people come up with resolutions aiming at becoming more positive, healthier, and holistically better individuals. You're probably planning to sign up for gym membership in 2019, or forgo your preferred fast food restaurant and incline more towards home-prepared, healthier meals. Who knows, perhaps you've vowed to press the snooze button maximum twice (okay, thrice).
Rightfully so, we aim at bettering the quality of life, but what of our homes that mirror who we truly are? Home is where we sleep, eat, clean, rest as well as work. It would only be fair to extend some love to your living space now that 2019 is here. There's no better way to wrap your mind around this than learning about design trends that will make it big this year!
Classic Kitchens
2019 will see traditional design trends extend all the way to the kitchen. The British kitchen design will be the basis for inspiration in this case. This year sets the stage for fine mill-work details, closed cabinetry, honed surfaces, authentic period hardware, and wire-meshed door panels. It will all be about going back to the basics to let raw materials – stone, wood, jute, ship-lap, etc. – stand out from the crowd.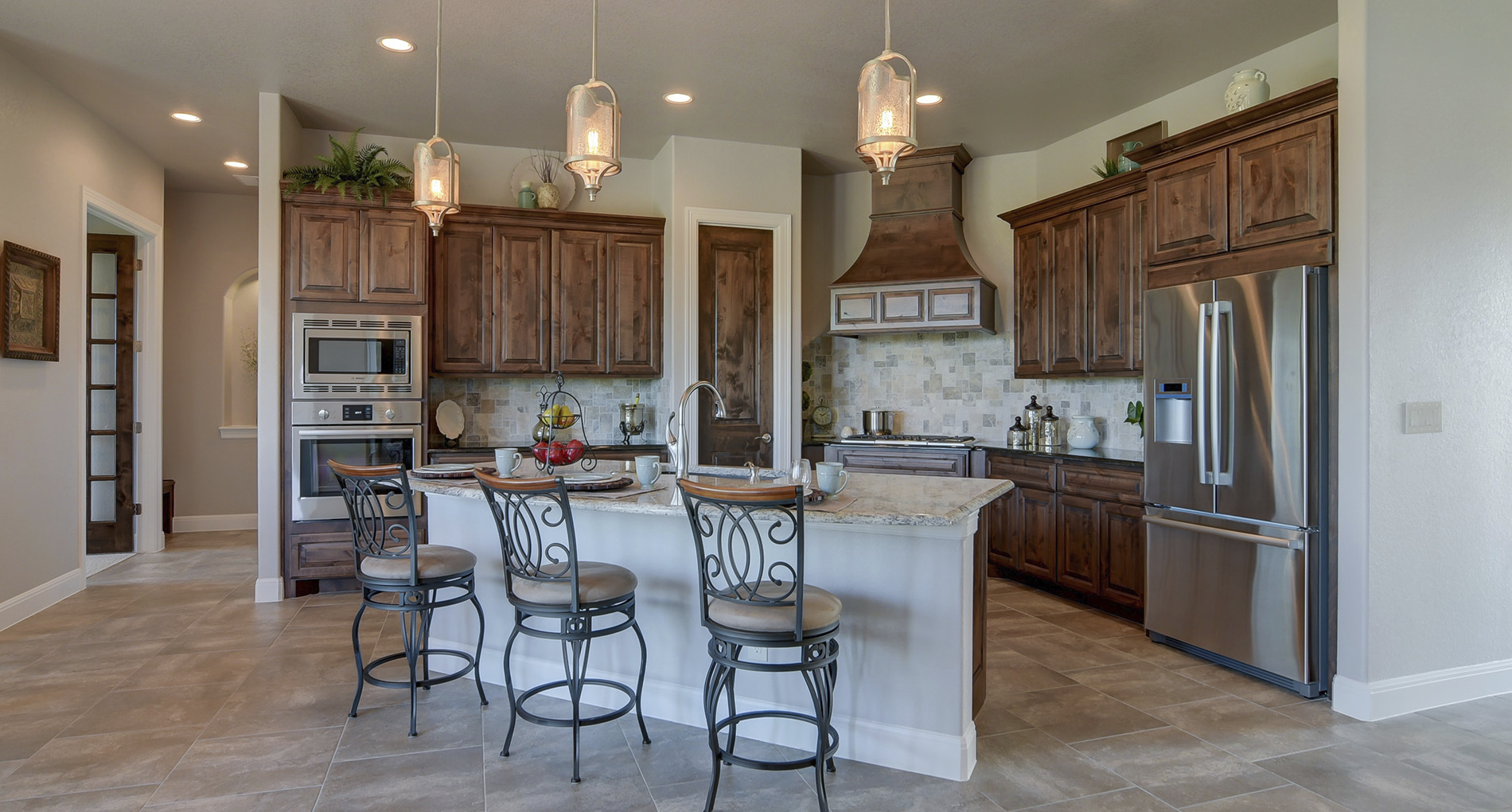 Terrazzo
Terrazzo is one of the biggest design trends that is likely to find its way in majority of our homes. Thanks to the 80's Memphis Milano fad that's spreading like wildfire today, the better part of homeowners are inclining towards terrazzo side and coffee tables as well as tile floors. What's more, people have realized that they can give their carpets and wallpapers a touch of class using terrazzo tile motif. You can bet this is a style that's finding its way back with a modernized twist.
Time To Go Round
There's something special that comes with curvy designs, right? Any seasoned designer will attest that you can never go wrong with making curvy design aesthetic your best friend. This explains why the popularity of rounded furniture will continue growing in leaps and bounds despite dating back to the 1970s. Wondering how to take advantage of the curvy design trends? Rounded back chairs would be an excellent place to start.
Going Green
The zeal for green is bound to go a notch higher in 2019 – both as an ethos and as a color. Green color is not only sophisticated, but also calming and thought-provoking. In addition to offering your living space a high degree of refinement, green is also a good match for botanical interiors.
The Gilded Era
With a mixture of textured materials, metal mixing will still be around this year. You see, texture variety is the secret behind adding a tad more of contrast and depth to bring out a multi-dimensional room. Velvet, and other luxurious upholstery materials laced with comfier cashmere and wool blend perfectly with a mix of brass, gold, and iron-plated metals.
New year, new things! The foregoing will help you keep tabs with all the design trends expected this year.