When you're planning a custom built home you're faced with many decisions about its size, layout, and characteristics from general to specific. Add to that the need to make it perfect for entertaining, and you have an even bigger challenge.
Entry
Even if you plan to entertain casually, you'll want to have a foyer large enough to greet more than one or two guests. A spacious coat closet should be nearby, and a powder room should be just around the corner. You don't want a bathroom or the kitchen visible from the entry since these rooms detract from the first and often lasting impressions that a strong foyer makes.
Separate Living Areas
A custom built home should have two separate living areas if you plan to entertain a good deal, even if you have a small family or no children. It's important to keep in mind the home's resale potential as you design it, especially if you consider your home an investment.
Home buyers almost always want two separate living and dining areas. The formal areas may not be used as much as the family room or the kitchen nook, but a home without them isn't as marketable.
As a practical matter, it's good to have a private space where daily life occurs so that family members who don't want to join the party can use the informal family room and eat in the nook or kitchen bar.
The Kitchen
No matter how formal you want your custom built home to be, it's a good idea to have a kitchen island. You may find that you and your friends like being in the kitchen or the island simplifies serving food and drinks for your parties. If you plan large gatherings, plan space for two dishwashers and an oversized refrigerator. If it's not in the kitchen, it should be nearby.
A generous pantry will give you a place to store the extra dishes, glasses, and cutlery you'll need for your parties. Plan on putting in a few sliding drawers for easy access to your heavy and awkward items. Don't forget to add good lighting for easy navigation.
Interior Features
Things like ceiling plates, trim levels and fireplaces may also be a part of your planning. Even in the most formal spaces, a fireplace brings visual warmth to the room, as long as its elevation is consistent with the style of the home. Lighting fixtures also play an important role in the design of the home. Recessed lights, chandeliers, mood, and landscape lighting have a large role in design a custom built home and like so many other things, are much more cost-effective to install during the construction phase.
A Patio
The climate in Lake Norman lends itself to outdoor living and a comfortable patio is indispensable when the weather is nice. Think about the infrastructure you might want. It's easier and less expensive to install the plumbing, wiring and gas lines while your custom built home is under construction than adding them later.
This region is also ideal for an outdoor swimming pool. Add a hot tub and you have an ideal area for pool parties in the back yard from May through October. You might want to include a bathroom/dressing area close by so that guests have easy access to these conveniences without entering your home.
Bottom Line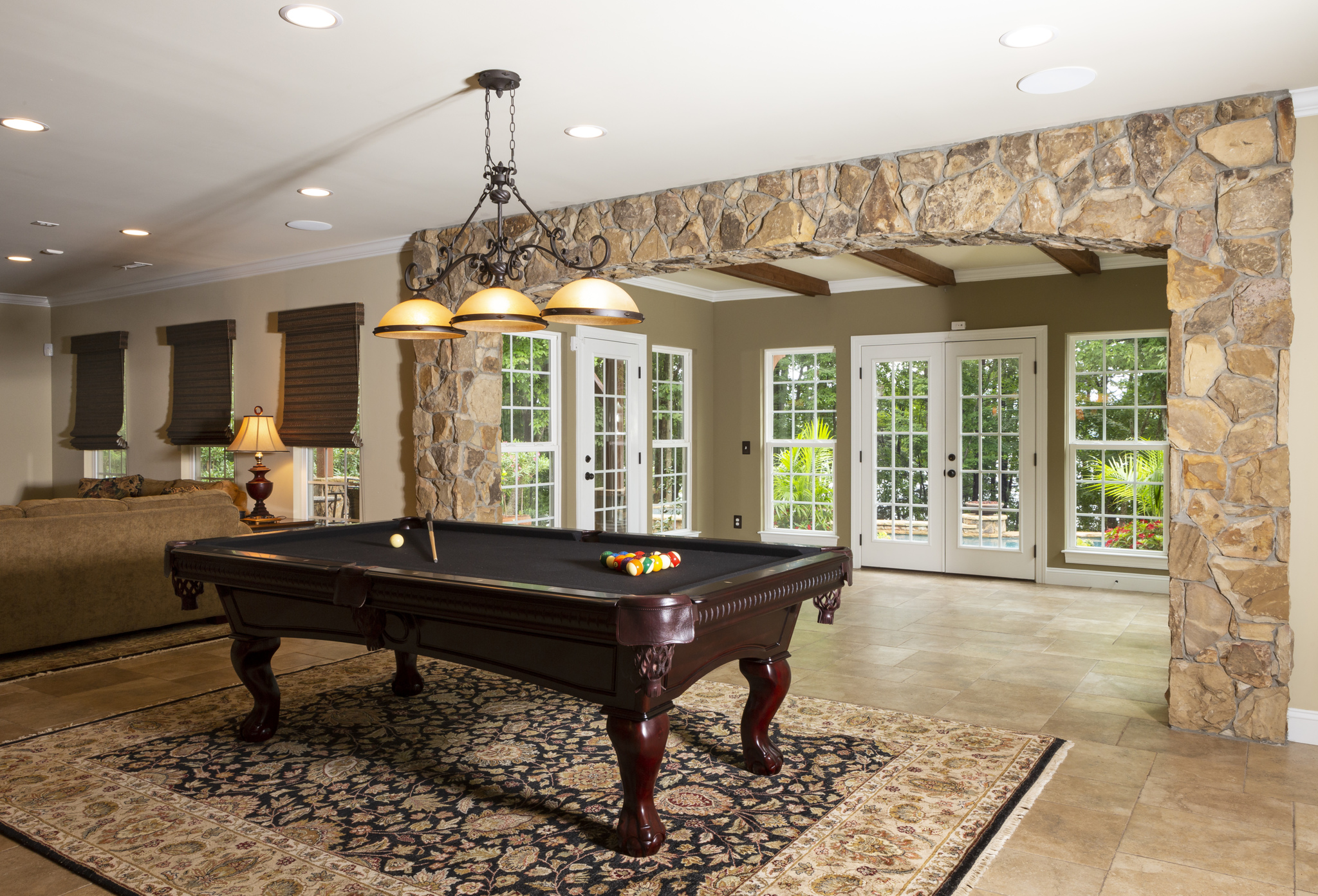 These ideas will help you complete a custom built home ideal for entertaining. Alair Homes of Lake Norman can help you achieve your ideal home and add our experience with the technical aspects of home construction and complete project management.
Share: