You are likely proud to show off your custom home, but this may not be the case for your closet. Truth is, majority of homeowners that would prefer their closets to "remain in the closet". However, the best way to put an end to this situation is making arrangements for a closet makeover during your home remodel. With the many closet options available in the market today, you will certainly get one customized to your needs. Eager to learn more about the best option for your home? Read on!
1. Artful Organization
Homeowners around the world are now taking the appearance of their closets seriously by use of an artistic approach. Clothes, shoes, accessories and other items are stored in a manner that brings out enviable style. Such closets are not only appealing but add status to a home. Truth be told, there are closets that seem as though a piece of the puzzle is missing. If this is something you are too familiar with, this is a great option to keep things organized in an artistic manner.
Truth be told, an artistic touch has what it takes to bring elegance in any living space. Feel free to organize your different accessories based on color. You could also make things more interesting by displaying all your clothes, shoes, and accessories in an artistic style. It's along the same lines that you can use bright, inviting colors to take the artistic look a notch higher.
2. Modern Closets
Modern wardrobes come with extra features that help enhance beauty explaining why many homeowners are considering them a must-have while renovating. Thanks to the many designs available, you will be spoilt for choice when scouting for the best option for your home. You will be glad to know that some come with a ladder that not only improves style, but functionality as well. This means that you will be able to hang and retrieve clothes high in the wardrobe with ease. Walk-in closets may not accommodate a ladder, but you can use a cabinet or a portable bench.
3. Extravagant Closets
Innovation has grown in leaps and bounds in the 21st century and home renovation trends tell it all. With extravagant closets making headlines in the building and construction sector, the better part of homeowners have started to take notice. These closets usually have supporters that enable a small space accommodate more than you could ever imagine. They lack a support and base, and instead rely on the wall for sustenance.  Making adjustments is easy thanks to the flexible racks and hanging poles.
4. Minimalist Closets
As the name suggests, a modern minimalist style closet utilizes minimal space without compromising on style. Usually half the size of a room's wall with mini drawers and cabinets, it doesn't have any sidings so as to offer an open feel. Laminated teak wood could be used to bring out an extravagant look. What is more, the drawers and racks are usually flexible, open and connected to the hidden wall support found within the laminated backboards. Due to the lack of timber exterior sidings, modern minimalist closets come with hanging rods fixed under the shelves.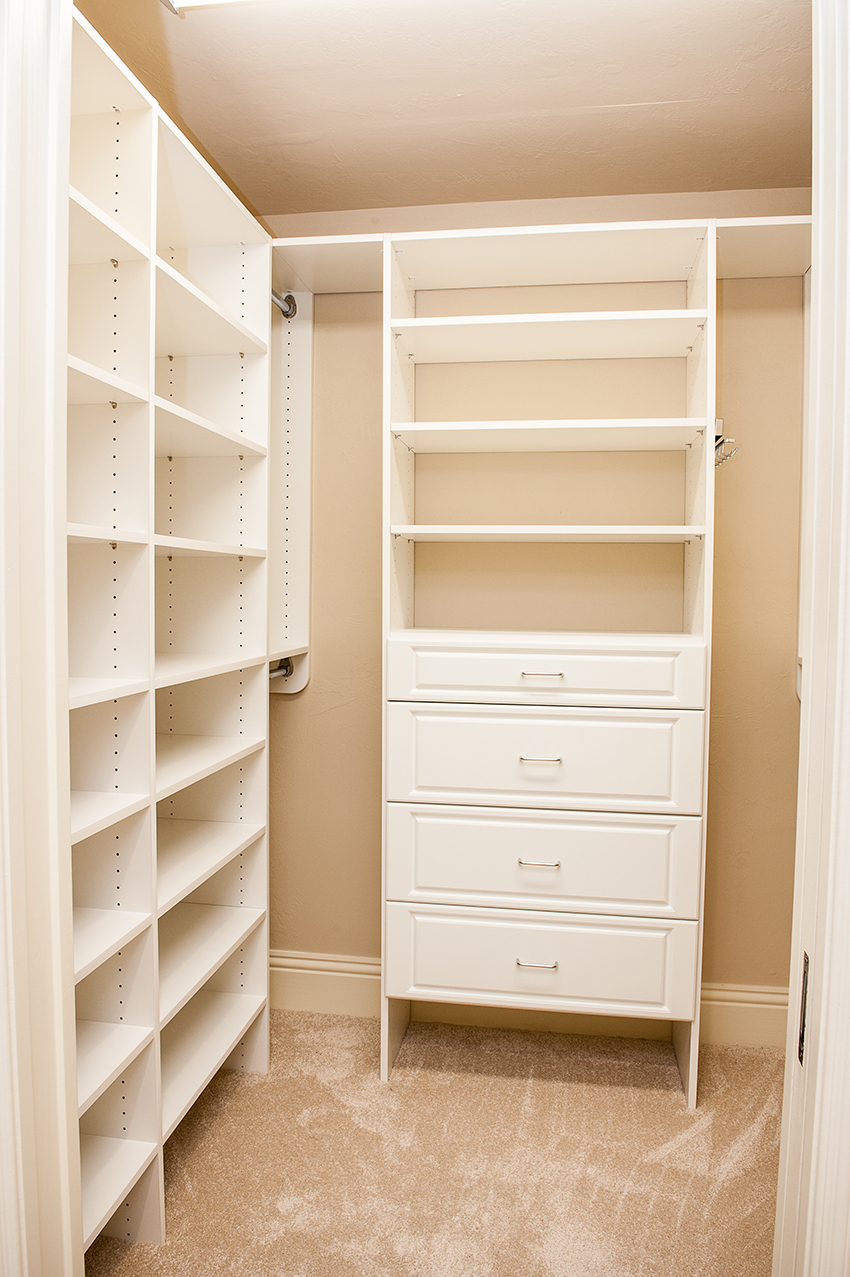 Conclusion
Closets are an integral part of any home and it's only fair to keep them looking in their element.  The foregoing will help you make an informed decision now that your closet is among the key areas that you plan to remodel.
Share: