First impressions are everything.
This is especially when guests initially visit your home. This is why most homeowner's put so much time and attention into making their home feel inviting, beautiful and comfortable. A lot goes into those decorating decisions, and even the small ones count. When considering your interior design choices, think of how you can shape the impressions your guests acquire when they first walk through your front door. People that do interior design very well do three things right.
They create a great first impression.
They entice all of their visitor's senses.
They fill their spaces with life.
So, here's the deal, you can do these things in your home too. Here are some simple ideas that actually work:
1. An Awe-Inspiring Entryway
The entryway initiates impressions for guests and should set the tone for the rest of your home. The way to most effectively use this space is to create a significant but subtle ambiance by incorporating an entry table or an accent piece. Then, accessorize it with a favorite picture, artwork, mirror, or an accent rug – anything with personality. Keeping an open, clutter-free entryway can bring a sense of cleanliness and calm to your home and give any guest a peek into your aesthetic.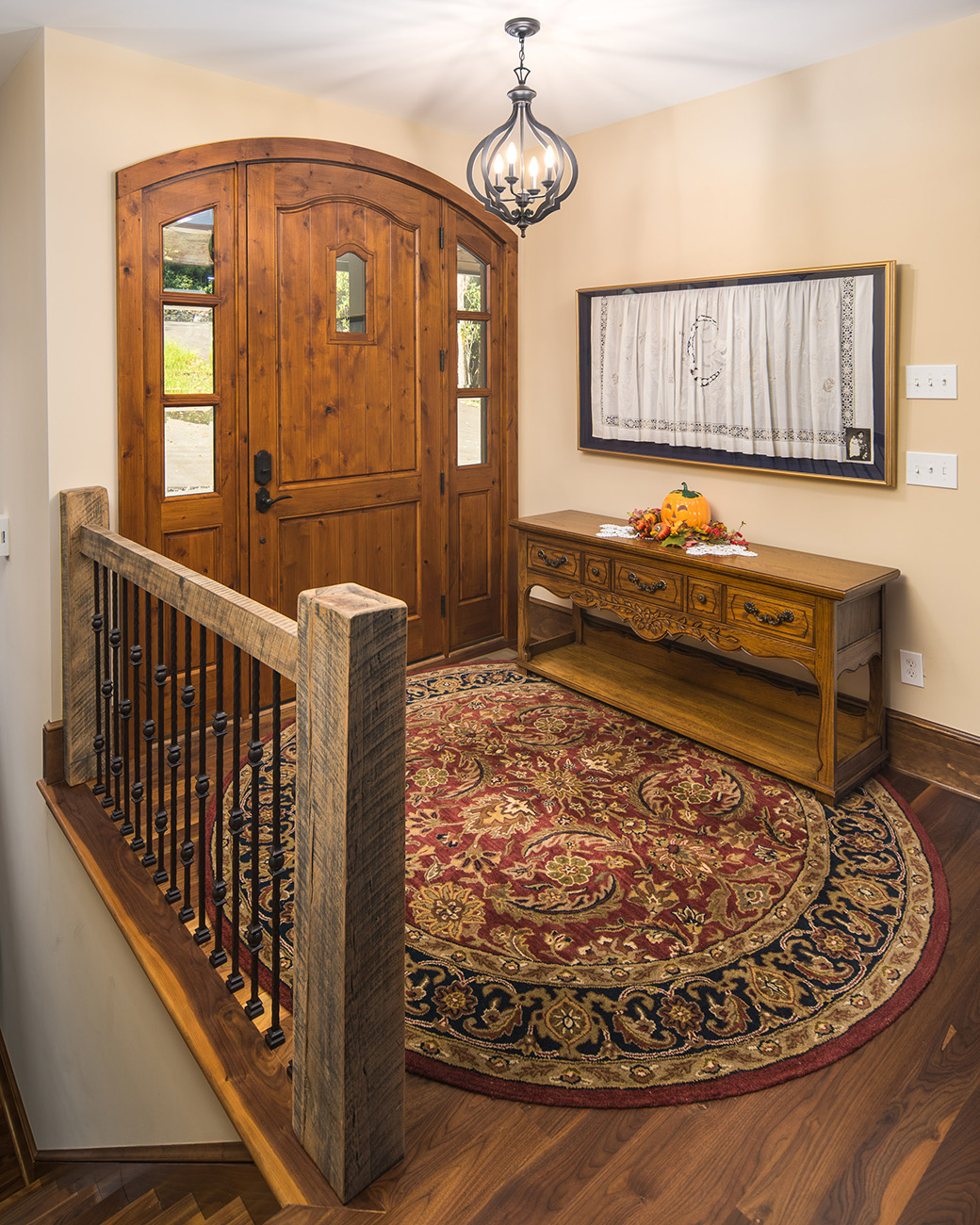 2. Memorable Scents
Adding warm scents can help the guest feel welcome when visiting your home. Find a candle or fragrance that you love at your local store, and use it to help guests form a memory of your home to link back to that scent. Stray away from using excessively sweet scents, as some tend to be overpowering.  Also avoid using too many different scents throughout your home.
Expert tip: A vanilla scent is a great choice if you are trying to take away any bad odors that may be present.
3. Add Life with Plants and Flowers
Flowers are a simple way to bring peace and tranquility to any space. They are decorative pieces and very versatile in that they can easily work in numerous spaces. Options include your kitchen island, your coffee table, the entryway or  on the side table in your bedroom.  Creatively arrange seasonal fresh flowers in a vase to create a beautiful centerpiece for the dining room table, or add individual stems in small glass vases to a window ledge in the master bath. Group different textures, sizes, and shapes of plants that complement each other for an elegant display.
There are lots of ways to make a great first impression, but starting with these three ideas will take you far. Invest a little time into your home design to enjoy a more inviting and comfortable home that your friends and family will love spending time in.
Share: