Custom made homes never disappoint in terms of uniqueness. With the many home renovation options available today, custom homes can now look in their element all year through. Do not let your financial situation kill your home renovation dreams! Options such as partial renovations allow you to get started without committing to a full house turnover. The closet is an ideal place to start when renovating and it's now time to examine the options on the table.
1. Resting Area
If your home contains a closet with a sizable walk-in area consider ways to fully utilize the space. This is a wonderful opportunity to create a small rest area in the available space. Many homeowners today incorporate a sitting area into their closets during home renovation and this trend is spreading like bush fire. The extra seating helps in improving the overall appearance of the closet. This is particularly true of the U-Shaped closets where a seat can be placed at the center for various purposes like laying out your outfits or trying on shoes.
2. Luxurious Wood
Wood comes with a high price tag, but this is a product that is worth every penny. Wood has an appealing aesthetic that is second to none. Almost every modern homeowner is able to pinpoint luxurious wood elements to perfectly compliment their home. A case in point is a walk-in closet made of pine laminates that, if done with care, adds ample storage space in form of multiple drawers and racks. Having a tie cabinet with a compartment for every tie is an organized dream. Cabinets made of timber and glass will go a long way in offering natural visibility as well. You might be surprised to learn that some closets have hanging shelf rods for data boxes and shoes.
3. Small Walk-ins
Walk-in closets have always been spacious, but many custom homes today have embraced small walk-in closets. A small walk-in closet brings out a different perspective that you will fall in love with, not to mention that you can paint the walls to contrast with the flooring for a beautiful appearance. Small walk-in closets will in most cases have a column of drawers made of wood, and there is no better way to store small items such as bags, pocketbooks, and other small accessories. What is more, you will have an easy time pinpointing what you want to wear without having to rummage through the cabinets thanks to the translucent materials used in making the shelves and drawers.
4. Customized Cabinets
Despite closets and cabinets seeming bosom friends over the years, their union has for a long time seemed lackluster. However, there is a change in the air and homeowners are nowadays going for closets with customized cabinets, and you may need to consider doing the same in your home to avoid being left out. Dark mahogany is a great option for your cabinets as this helps achieve a sturdy wood appearance.
Conclusion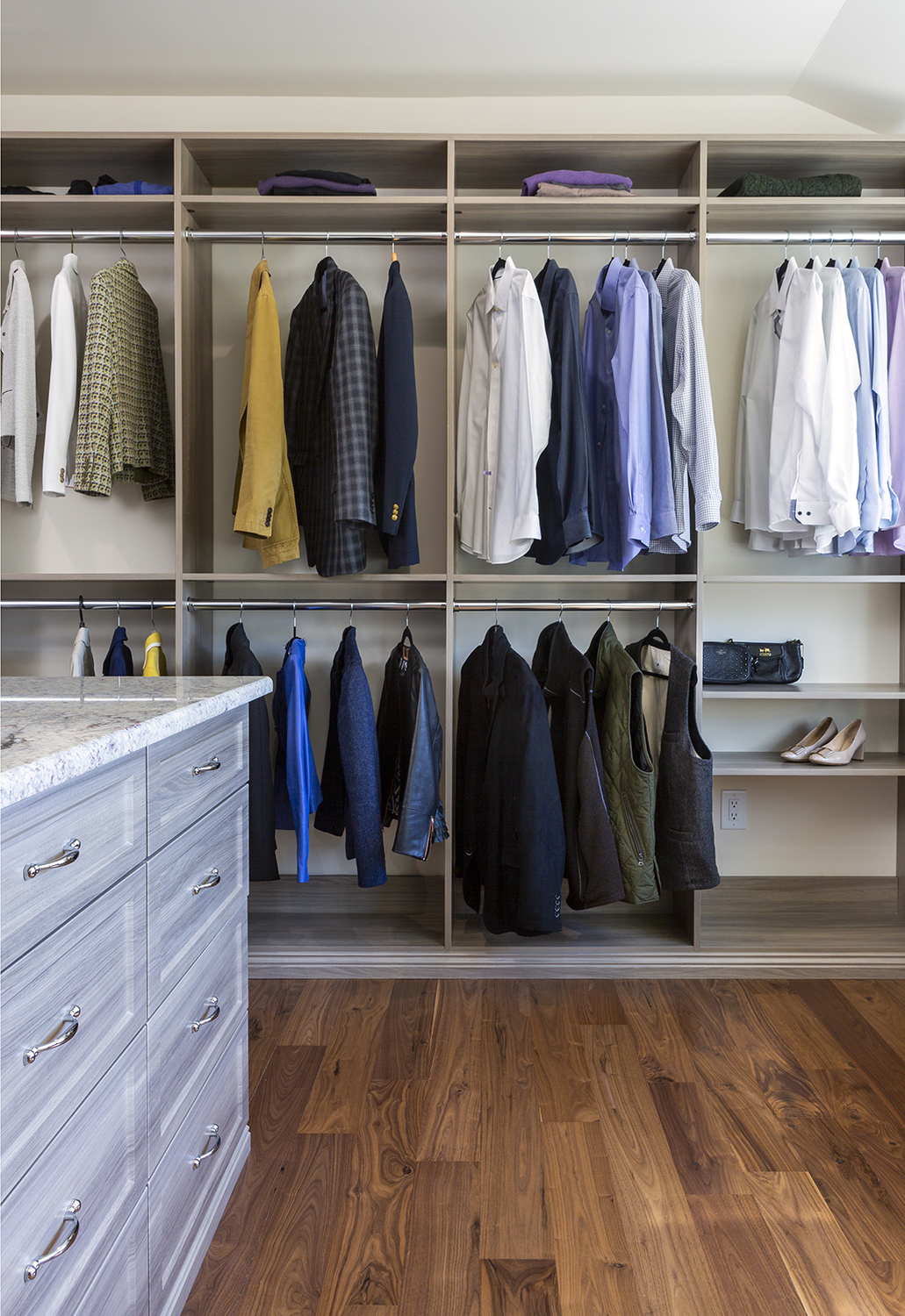 Closets are an essential part of a home and need to be considered when doing a home renovation. Renovated closets add a tad more of glamour to your room, as well as offer more space for your accessories. If this sounds like something you would like, the above discussed will come in handy.