A custom built home is an intriguing alternative to any homeowner considering a major home remodel. New construction may demand a larger financial investment and time commitment up front, but it is often the more lucrative option in the end. It also gives the buyer much greater control over the dream home, but there are handful of important points to look at when mulling this choice.
Zoning Laws and HOA Rules
The first thing to consider is what zoning challenges you'll face. You'll encounter these whether you opt for a home remodel or a custom built home, but the greater the scope of your vision, the greater the challenges will be. This is often especially true within city and town limits. Likewise, if you belong to a homeowner association, there may be contractual limits to what you can and cannot do.
Existing Footprint
Determine whether your vision can be realized within the existing footprint of your home. If an addition is required to achieve your goals, then a new home becomes much more attractive. After all, you'll have to jump through a lot of the same hoops to get the project finished, and while the new build more cost more up front, that new home will have greater value and sustain peak value longer as well.
Practical Financial Considerations
When it comes to a home remodel versus custom built home, budget is an obvious consideration, but there are many other financial aspects to reflect on. A rebuild resets the clock, which means that if you sell the home in a decade, you're selling a 10-year-old house rather than one that is 30 or 40 years old. Additionally, you should consider how your taxes and mortgage will be affected both in the short-term and the long run.
Your Dream Home Priorities
Move beyond the pie in the sky ideas as soon as possible, and begin prioritizing the features that you need and want for your dream home. Be mindful to strike an appropriate balance between what you want and what the greater market is likely to demand if you choose to sell. Once you've set a maximum budget and feature list, it should be much clearer whether renovation or new construction makes the most sense.
How Long You Plan to Live There
You should always renovate or build with resale in mind even if you never intend to sell. This is how you protect your financial investment. You should also be honest and purposeful in regard to your objectives. If your goal is to build a home and then sell it in 10-15 years, then this very much shapes how you should renovate or build in order to maximize your investment.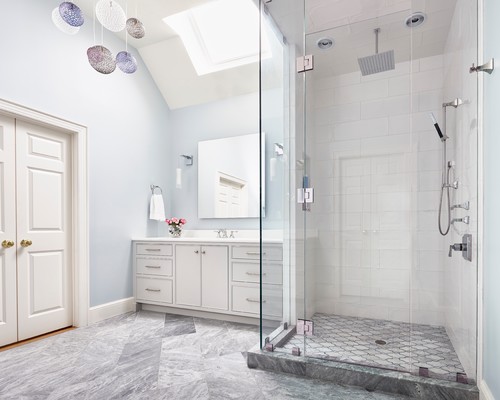 Share: