A custom home project can put a lot of stress on you and your family. Disagreements with your family or professional over the budget, deadline, or design create a frustrating experience for everyone. The following list contains the common stress factors of a home renovation and how you can avoid them.
Confusion On Where To Start
Figuring out where to start in regards to the permits, professionals, design and work can be overwhelming for your first home project. Luckily, Alair Homes Arlington makes it easy to get your project off the ground. You can receive a free estimate, read through the FAQ and find a local contractor through the company website.
Misunderstanding The Cost of Your Project
There is nothing more stressful than getting started on a project only to find out you misunderstood the cost. You may find yourself having to restart or cancel the project because it is not within your budget. It is important to discuss your budget before starting on your project. You need to be notified of any changes to the cost or work, and your professional should give you an idea of how the money will be spent. Schedule a weekly meeting with your professional to go over your budget, timeline and overall project.
Lack of A General Timeline
The timeline is something that should be discussed during the early stages of your project. It is always frustrating to realize the project will not be finished by a specific date. You want to keep an open mind for shipping or construction delays, but you should still ask your professional to provide a general timeline for your project. Stay in contact with your professional throughout the project.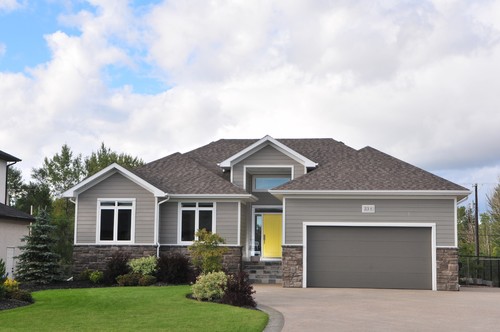 Making Too Many Changes
When you change the appliances, materials or design, this results in a longer timeline and additional expenses. It is best to go through every aspect of your project in advance, and be sure to discuss it with your family to ensure everyone is on the same page. Discuss the project with your professional during the first meeting, and let them know if you are unsure of any decisions so they can offer ideas.
Forgetting About The Quirks
Your home is full of quirks that are not out in the open. Your professional may not know what work needs to be done until they inspect the area. This is why you need to plan for the unexpected when creating your budget and timeline.
Miscommunication With Others
A miscommunication with your family, professional or manufacturer can cause a lot of stress during your project. The miscommunication may be a result of not knowing much about the project itself. You can learn about the project by seeking advice from peers, scheduling regular meetings and visiting the site often. Remember to ask questions and address concerns for each stage of your project.
When you are ready to start your project, contact Alair Homes Arlington to request a free estimate and find a qualified professional. The company specializes in services ranging from a home renovations to custom home building.
Share: