Before construction on your custom built home can begin, you must finalize your floorplan and even choose design elements that you want to incorporate into the space. It is easy to overlook the importance of doorways and staircases initially, but these are essential features that affect more than functionality as you move between rooms and across floors of the home. There are numerous sizes and styles of doorways and staircases that can be incorporated into your new home. As you develop your personal preferences, allow these points to guide you.
Focus on the Available Space
A grand, winding staircase can add dramatic flair to your home. This feature is often a focal point of an entryway or foyer. However, it requires much more space than a standard staircase. In addition to the actual space needed for the staircase, consider that grand staircases typically have much more open space at both ends. If your layout has a tight floorplan, such as if you have selected a smaller lot to build on, a grand staircase may be out of the question. This same concept applies to doorways. The dimensions of doorways and entryways will be limited by the size of rooms and hallways in your floorplan.
Understand the Impact on Ambiance and Décor
Grand staircases are often equated with sophistication or elegance. However, keep in mind that they may be used in many styles of homes. For example, a gorgeous wood staircase may have the same sweeping space and curvature as a typical grand staircase, but its design elements may be ideal for a high-end rustic home. The shape and size of doorways as well as their decorative trim also can be selected based on the home's overall décor or desired ambiance.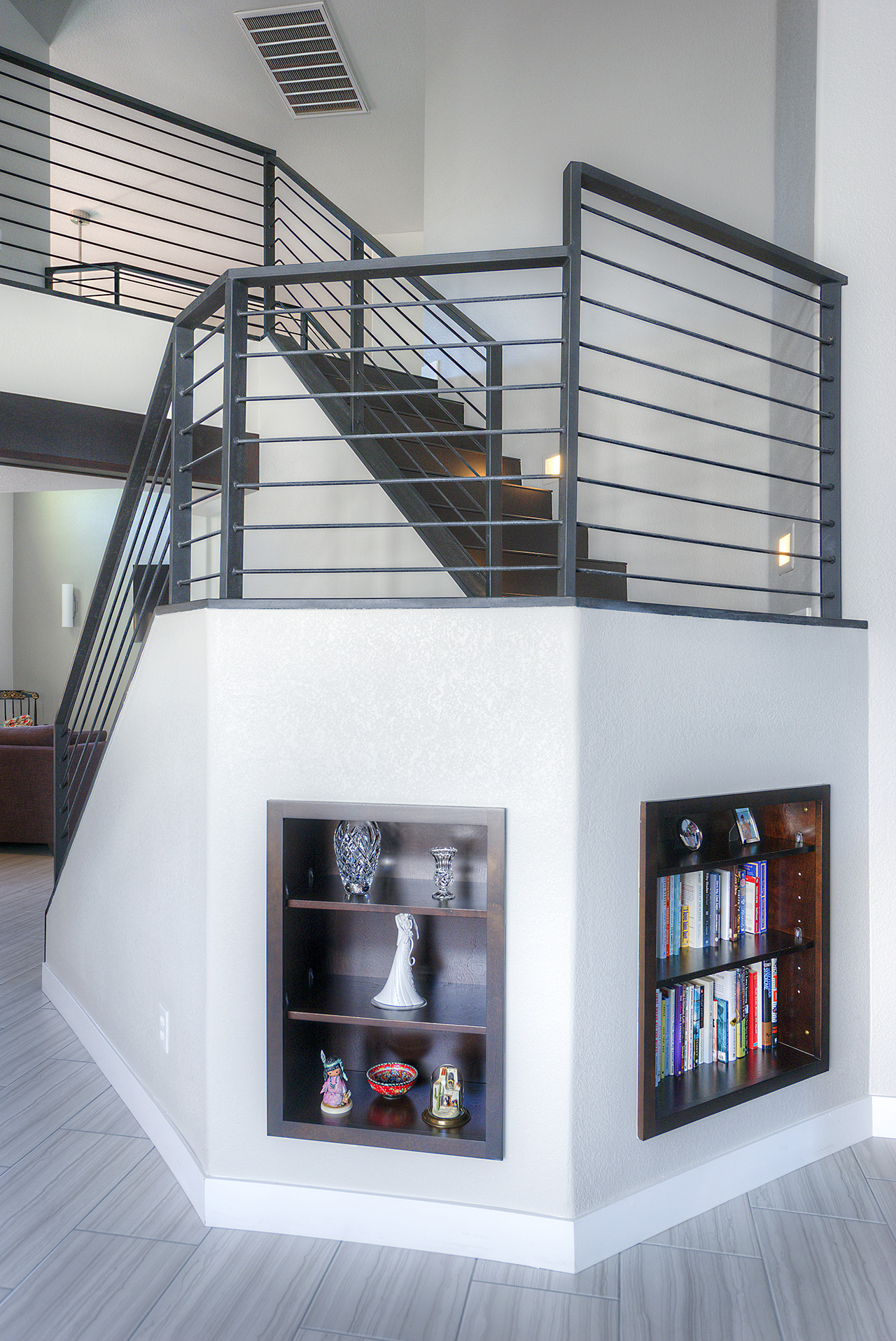 Compare Costs of Different Design Ideas
Many aspects of staircases and doorways impact the total cost of your budget. Grand staircases, for example, increase the square footage of the home. This directly affects building costs. In addition, more materials are needed for a larger staircase. Doorways with traditional sizes and that use builder-grade materials are much more affordable to build than enlarged doorways or custom-built doors with an unusual shape. Ornate trim also may increase the cost. While these features could increase the cost of a custom built home, they also can add artistic detail and craftsmanship to the home. By doing so, they may increase the property value and resale appeal.
Selecting the design of your new home's staircases and doorways is a serious matter that impacts the design in significant ways. Take time to explore the styles which are available as a first step. Then, consult with your builder to determine the impact that each preferred style may have on building costs. When you choose Alair Homes as your builder, you can expect to receive expert guidance to achieve the desired design effect in the most affordable way possible.
Share: