Making Your Utility Room Shine
Homeowners love doing home renovations because they want their homes to look luxurious and comfortable. One room that is often neglected when improvements are made is the utility room. A utility room sees frequent use and serves an important function. Improving it is a great way to live better and get more enjoyment out of the time you spend in this space. If you're searching for ideas about how to make cost-effective utility room improvements, here are a few ideas.
When you are doing a home renovation, incorporate other things in your utility room so that it is often used. You can place the family message board here so that everyone will have to come in and read or leave messages. Alternatively, you can create a station in the utility room for reading mail or wrapping gifts. For those who have a small house and wish to have a mudroom or an office, the utility room is the best place to incorporate them. If you have a pet, this might be the space where they eat, sleep or use the litter box. Consider this space as a multi-functional area and not just for laundry.
Place It in the Location of Your Choice
Utility rooms have often been placed next to the kitchen or very close to the kitchen, but you aren't limited to using this space. You can choose the location based on the availability of space or accessibility. Install your utility room in a hall closet close to the bedrooms or in your master bathroom or closet. That way, you can easily put your dirty laundry in the washing machines or put your laundry away faster. Another option can be to hide your utility room from plain sight by putting your washing machines and dryers behind custom-made cabinets. This is a wonderful idea especially if you want your utility room close to your kitchen and at the same time want to save on space.
A utility sink is important for hand washing delicate clothes, washing hands, or even washing small pets. During your home renovation, upgrade your utility sink and install one that can withstand harsh chemicals and bleach. Fireclay or stainless steel sink are some of the best options for a utility sink that you can install.
Ensure There Is Counter Space
A counter space is essential for sorting your laundry before putting it in the machines and for folding your laundry when it is done. Use luxe marble or butcher-block for your counters to give your utility room a sleek, sophisticated look. If your laundry space is right off your kitchen, consider extending the countertop material from that room into this space.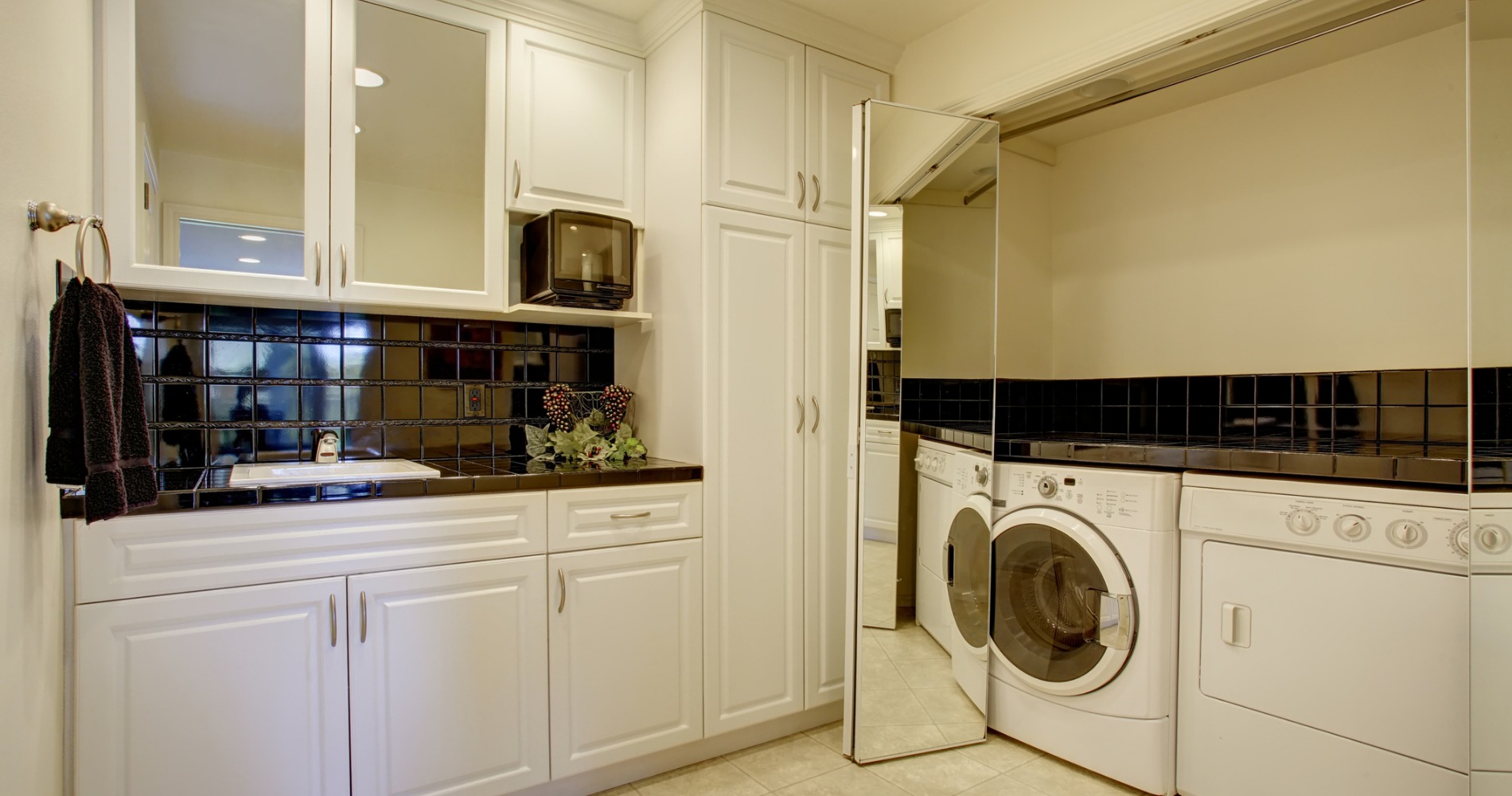 Make cabinets or shelves in the utility room to create storage space for things like towels, tools, pillows, boots, and extra light bulbs. Choose cabinets for things you want to hide away and open shelving for items you want to display.
You can make your utility room work for you by adding other cleverly hidden features such as a retractable ironing board or a pull out hamper.
Those Finishing Touches
Your utility room is a great space to consider for a home renovation. Put some thought into the look and organizational qualities you want in the room. If your ideas include relocating the utility room, building a new space or more extensive remodeling, Alair Homes Savannah is here to help. Contact us to discuss your project during a complimentary consultation.
Share: