Vinyl flooring presents consumers with a wide range of designs and colors making it the preferred option for a custom built home. Vinyl flooring comes with a look that is aesthetically appealing and durability that is second to none. Most people are yet to learn about the benefits of vinyl flooring. This guide provides you with all you need to know.
Insulation
Vinyl flooring stays at room temperature even during winter. If you would like a tad more of extra warmth, vinyl can be paired with heating systems – experts such as Alair Homes can help out if you have no idea where to start. It is along the same lines that vinyl flooring is a great option for your kid's play room as it absorbs noise.
Comfort
Vinyl flooring has a soft, spongy underfoot giving the floor a bouncy feel. It absorbs pressure which makes it ideal for kitchen areas where you are likely to stand for extended periods – this is sweet news to anyone suffering leg or back pain. You can also add an extra layer of padding to take the softness and comfort a notch higher.
Maintenance
Vinyl flooring needs less care and maintenance and waxing is not even necessary. There is also no need for any special cleaning agent or equipment when it comes to cleaning. It takes minutes to clean vinyl flooring and a little mopping is all it takes to wipe out the stains. Sanitizers and disinfectants are infamous for causing floor damage, right? Vinyl makes this the least of your worries as it keeps all damages at bay. Maintenance is easy as well and any damages plank can be replaced without redoing the whole floor.
Installation
Did you know that vinyl floors can be installed on top of existing floors? However, you will need to prepare the floors before installation by getting rid of bumps that can be an eyesore after installation. The easy installation process means that the task is complete in a jiffy. If DIY is your cup of tea, vinyl installation is an opportune time to hone your handy skills. But if you prefer playing it safe, experts like Alair Homes will deliver a great result.
Water Resistant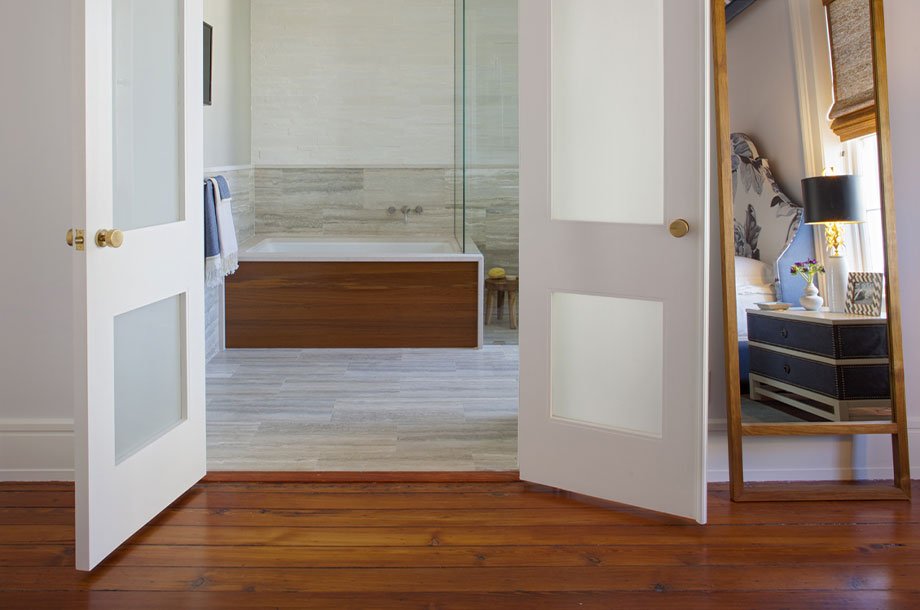 Vinyl floors and water never mix, and that's why most homeowners consider it a darling. Perfect choice for bathrooms, basement and kitchen in your custom built home, isn't it? You see, vinyl is made of closed seams that make it difficult for water to penetrate, and germs to proliferate. Vinyl flooring is also hygienic because you can clean it with your preferred disinfectant or sanitizer making it a safe option for your playful bundle of joy.
Cost Effective
Vinyl flooring is cheap compared to other floor options. A comparison with alternatives such as wood, stone and ceramic will help you realize that even high quality premium vinyl flooring might be cheaper that other types of flooring making it a budget friendly alternative.
Wide Variety
Vinyl flooring comes in different styles, shape and colors. The options that are available in the market can only be limited by your imagination. You can be sure to get vinyl flooring that will perfectly match your interior decor. The greatest benefit of using vinyl flooring is that you can mimic other types of flooring options that you would want in your custom built home such as hardwood and stone. If the installation is done correctly, not even a pro will tell the difference.
Vinyl flooring is durable and will gift you with many years of service. It's also likely to come with a warranty that guarantees you of top-notch quality. Hiring a professional ensures that you get it right from the word go!
Share: