The definition of life of luxury is highly subjective- especially in terms of what features make a luxurious home. What one may see as a state-of-the-art feature another may see as an unnecessary overindulgence. The truth is the only way you can define true luxury is via your own perspective. A custom built home caters to your need for individuality and your desire for luxury without having to compromise on either.
The literal definition of luxury specifies the idea of comfort and extravagance. What is it about a home that strikes that balance for you? Avant-Garde design choices? Unique spaces? The way a home exudes visual appeal and functionality for entertaining? Here are some luxury features that may appeal to your finer sensibilities:
For The On-Trend Home Owner
Does your idea of luxury include incorporating the newest crazes in interior decorating into your home design? For those Savannah locals who love a simple way to refresh a room, wallpaper feature walls are on the rise. Wallpaper seems to be the ideal remodel for minimalists looking to make an impact. Just as popular amongst more avid decorators, wallpaper tops the trendy "to-do" list.
For The Consummate Vacationer
If you want your custom built home to reflect your favorite vacation spot, utilize a custom floor plan. Luxury spaces designed to incorporate features like picturesque pools or relaxing spa bathrooms give you the opportunity to relax and unwind without leaving your own home.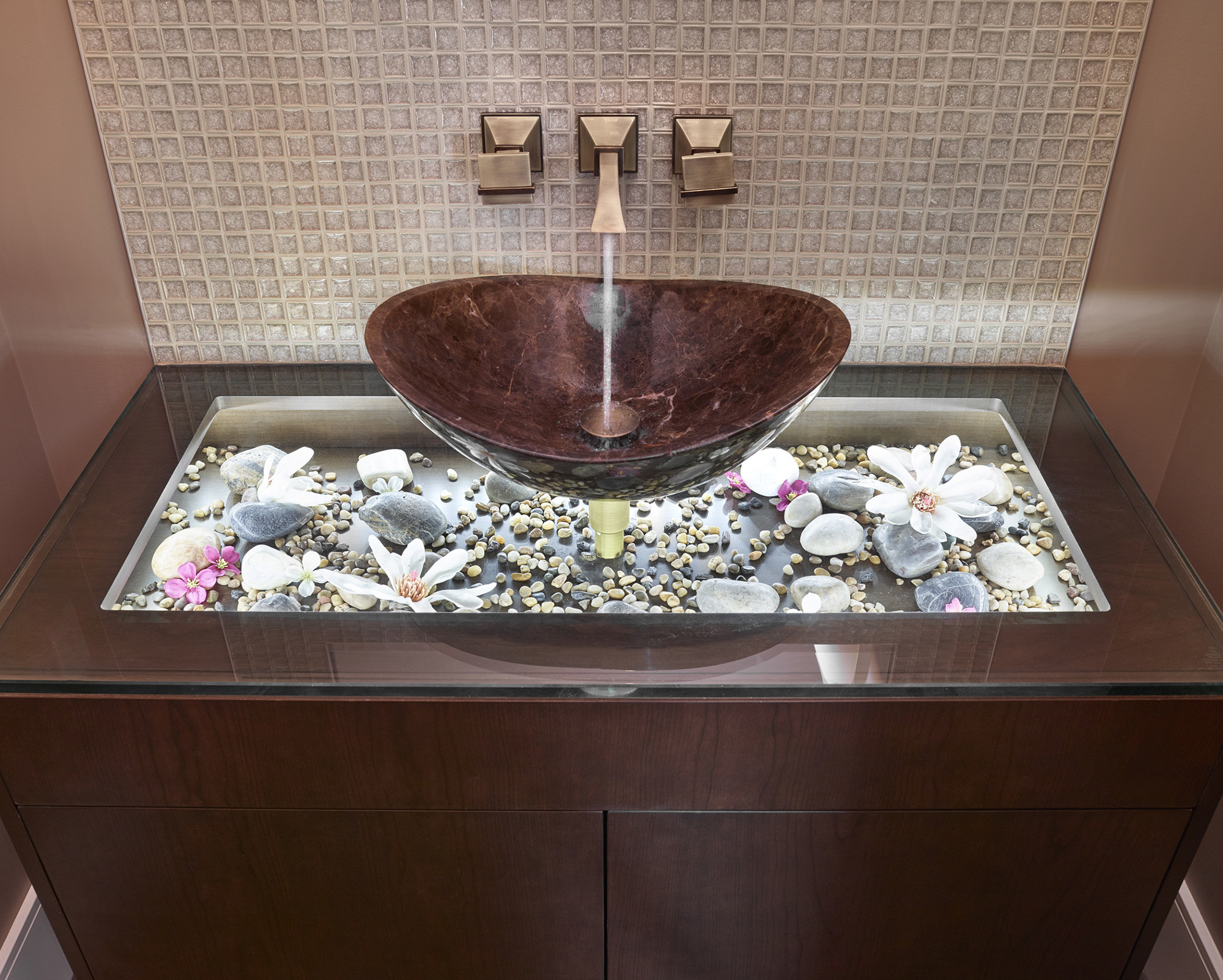 Consequently, if you want to further the visual impact of your home install glass features or flooring. This feature is a visual study in reflective light and modern design that you and your guests can truly appreciate.
For The Courteous Entertainer
Investing in a custom built home affords you the ability to transform a space into exactly the vessel you need for whatever purposes you have in mind. How can you make your home more inviting for your family and loved ones? Roomy, open spaces allow your guests to lounge and chat without bumping elbows or crowding personal space. An open floor plan can help you achieve that goal. Here are some other options you might consider:
Outdoor spaces: Patios, decks, and coverable structures give homeowners seasonal or all-season options to entertain. Fire pits and well-crafted outdoor kitchens help to bring the entertainment outdoors. This space helps to cater to your need for unique, luxurious experiences.
Functional furniture for multiple guests: Exude the feeling of luxury in a custom built home by selecting furniture pieces that complement your purpose of a space. Long kitchen islands and open floor plans that extend entertaining areas keep your home the epitome of opulence.
Welcoming entrances: First impressions do matter and a well designed entrance allows guests to immediately get acquainted with your home. Create a space that will keep conversation flowing as this space can really set the mood for any social event. Spacious entryways that reflect your vision stylistically in functionality and design help your guests realize how much their comfort means to you.
Bottom Line
What does owning a comfortable and cohesive home mean to you personally? A custom built home allows you to create the exact type of luxury you need to live life to the fullest. Contact Alair Homes today and discover how a custom home caters to your ideal comfort level!
Share: