As a third-generation award-winning general contractor, we've long valued artistry in home-building.  We've been voted "Best Home Builder" by the readers of Savannah Magazine two years in a row largely due to our dedication to gorgeous homes built to last and to please the eye. Twelve years and over 50 residential projects later, I've yet to see a home that didn't benefit from the value of art and higher standards.
That's why Alair Homes Savannah was so thrilled to be able to sponsor a new venue for visual art for First Friday Starland. We recently partnered with Sulfur Studios to present Sehnsucht, an installation by local artist Kench Lott Weathers, using the porch of our headquarters as a venue.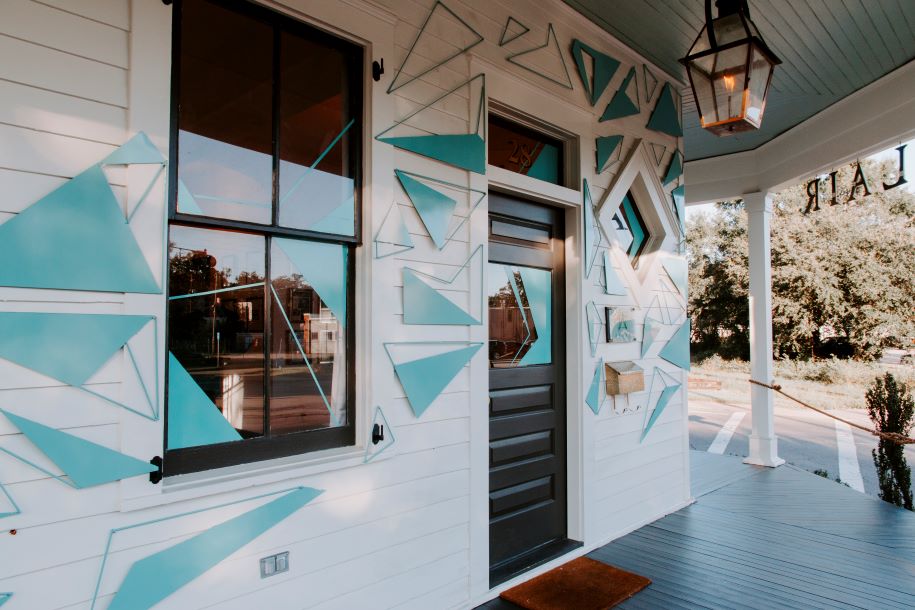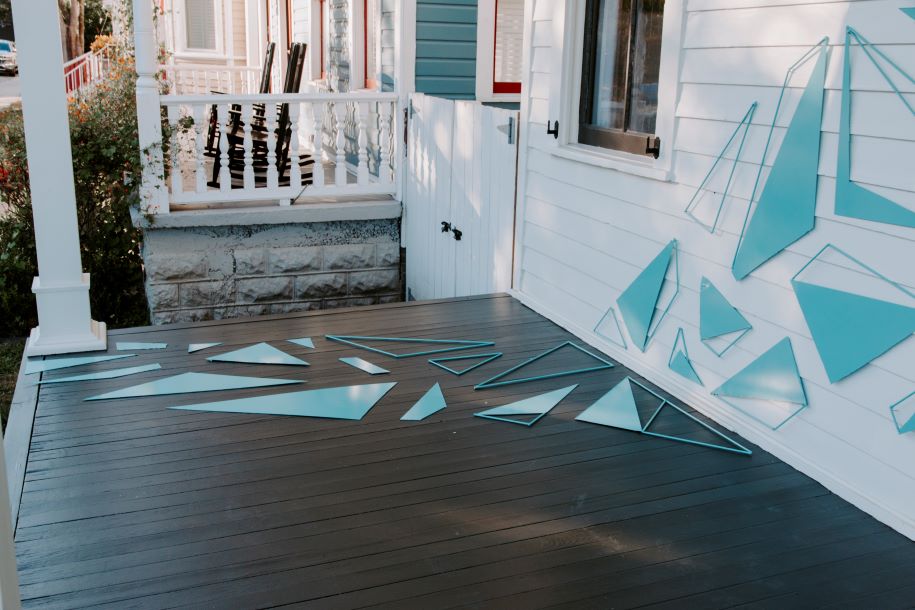 Alair Savannah Joins First Fridays
Our team in Savannah recently hosted a site-specific art installation at our headquarters at the corner of Drayton and 41st Street in Savannah's delightfully artistic Starland district. We commissioned this piece as our contribution to First Friday Starland, a community event in our district.
The result was a piece that the public was able to enjoy. It was up through all of November. We invited passerby not only to drive by the piece, but to walk around and through the installation itself to really get a feel for it. The nature of the work itself resulted in a piece of art that presented differently depending on the time of day.
How It Was Built
We started with a Call for Proposals. We invited artists to present their plans for a site-specific installation for the front porch of our headquarters. We asked artists to think conceptually on the theme of "HOME". This theme was especially important to us because we don't just build houses – we build homes. We wanted to work with an artist who would value the idea of home in the same way we do.
While we received a number of fascinating and well thought-out proposals, we ended up choosing the proposal made by Kench Lott Weathers. Mr. Weathers is a Georgia-educated artist based here in Savannah. He typically creates art that's affected by all three dimensions, which is similar to what we do as home builders.
He was the perfect choice for us for a few reasons. First, being a Savannah artist, he understood the value of the Savannah community and the one-of-a-kind personality of Savannah itself. More importantly, we really liked his idea of home being more than a single memory or a single place, but a series of memories.
The Actual Installation
The installation involved many triangles placed all over the exterior walls of our porch. We loved watching the reactions of passersby. The public's reaction was overwhelmingly positive.
The installation was unveiled to the public at 6pm on November 1st as part of First Fridays in Starland. It was up throughout the entirety of November and received quite a bit of foot traffic from the public. While it's no longer up, we're currently in the process of producing a video that recreates the experience. If you're interested, check back soon.
Sehnsucht and Your Future Home
Sehnsucht is a German word for the desire one feels for both the past and for what's yet to come. It also refers to the idea of changing the "now" in which we live in order to create a more ideal situation. The word "home" can refer to an ever-changing location or structure – the single constant is the feeling we get from the idea of "home" itself.
That's exactly what we try to do here at Alair. When building a new home, we understand that our clients are going through a major life change. We try to create homes in which they can build happy new memories for years to come. Home is a state of mind and we want to make it a happy one.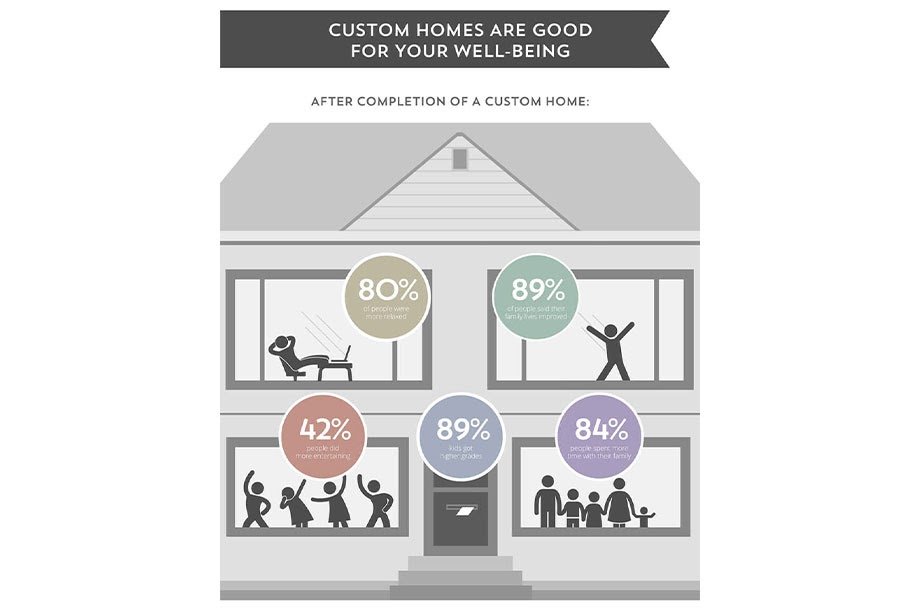 We've served Savannah clients with an unparalleled level of integrity and experience for over 65 years. Our partnership with the wider Alair organization has only helped us serve our clients better than ever. With over 50 successful residential projects under our belt, we know what Savannah families need and how to build them the homes they want.
Relationships and Client Control
Our team is committed to helping Savannah families live better through moving into artistically designed custom homes. One of the things that differentiates our team as a home building organization is our dedication to building relationships with both our clients and the larger community.
That's why we use the Client Control model. One of the ways we form healthy relationships with our clients is by using the client control model. We start each project with a detailed Design & Estimation Process where we identify each individual item that we use to build the home in which you'll be making memories. Your consent is required for every part of the process.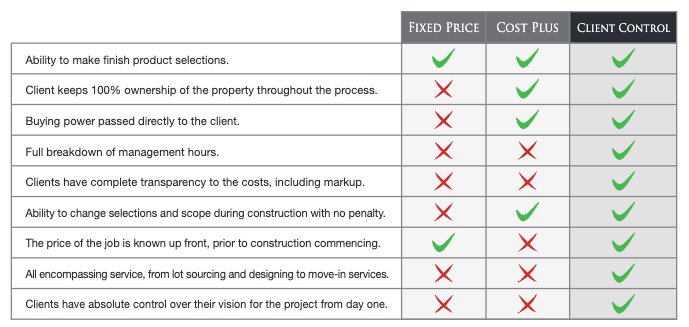 When you sign off on every supplier and product, you have complete control over your home-building process. We want you to be in control at all times, because it's your home – not anyone else's.
We're here to help
When you start to design your custom home, think about sehnsucht. Think about what home means for you and what you would want home to feel like for you. Think about both the past and the future, and the "now" that you must change in order to get the feeling you want. By recognizing what Home means to you, you can make an informed decision about who you choose to build your custom home.
That's why it is so important to work with a builder who listens, a builder who supports the idea of living better through living in a better home. When you partner with my team at Alair Homes Savannah, I can guarantee you will be working with someone who listens, understands your values, and cares about what you want for your family. We are invested in community building and that means investing in our clients by taking the time to truly get to know them. 
The results of our personalized project management speaks for itself. Our homes have been featured in Savannah Magazine and we've been voted best-in-city home builder multiple times. We love our clients and are committed to helping you live better through the art of construction.
If you're looking for a custom home, call us and we'll be happy to schedule a time where your family and Alair can sit down together and talk about what you need. 
Share: