Building a custom home means having the freedom to select the materials and features that are installed on your new property. The bathrooms should be designed beautifully to make them appealing and updated. When you're ready to begin the design process, there are a few 2018 bathroom trends to consider for your custom home build.
Gray Color Shades
Although bright color shades have been popular in past years, more people are choosing to add gray color shades because they make a neutral environment. Consider mixing different colors of gray, which will create dimension and a unique look that is modern. You can add a dark color of gray on the cabinets of the room and a lighter gray shade on the walls to make a statement. The trend is not only beautiful but will also create the illusion of a larger space. Gray is an ideal color to use because it's mature and will continue to look contemporary in the future, pairing well with different styles of hardware and rugs.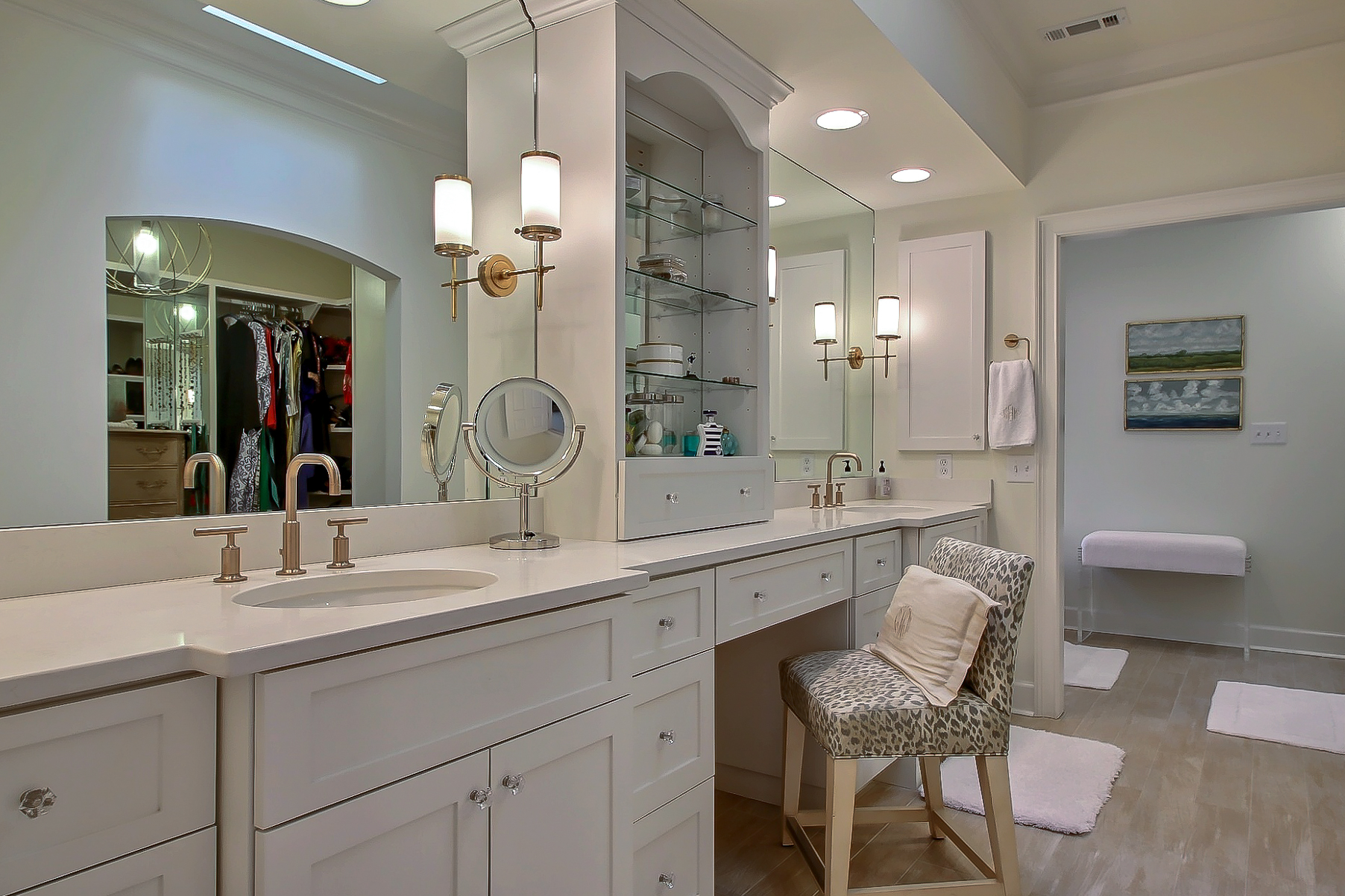 Quartz Countertops
The countertops that are installed in the bathrooms of your Alair Homes Savannah home will work as one of the main focal points. It's important to invest in a quality material that will stand the test of time and will continue to look beautiful in the coming years. Many people appreciate the style and look of marble, which is regal and chic but can often be difficult to afford due to its high price tag. Those who want to stay in their budget can consider quartz countertops, which are engineered but have a similar design and look. They also don't stain easily and also won't get scratched with frequent use, making it an option when you want a hardwearing material.
Wood Vanity
The vanity is one of the main features of bathrooms and where you'll spend plenty of time washing your face or applying makeup. Consider adding a wood vanity that stands out and has a lot of character, which will look crisp and beautiful when paired with white walls or a backsplash. Choose a vanity that has light wood and will make the room look welcoming to your guests.
Stone Floor Tiles
If you're going to create a minimal color palette, anchor everything together with stone floor tiles that are dark and add a touch of drama. A dark floor in the room is ideal because you won't be able to see much dirt that forms throughout the week. Consider installing stones that have a are charcoal shade, which pair well with white walls and will look luxe and high-end. Opt for tiles that are larger, which will look more expensive due to fewer grout lines that are created on the floors.
Porcelain floor tiles are also incredibly popular for 2018 due to the variety of shapes and color shades that are available. You can create a unique or vintage pattern on the floor with the stones that are installed, which will look upscale when paired with reclaimed wood features and a dark faucet.
Share: