In the past, closets were not a major consideration during home remodeling. Thanks to the change of home designs and trends, however, closets are now a priority these days. But you may be thinking that renovating a closet is an uphill task as this sounds a mind-boggling affair. Nothing could be farther from the truth thanks to the many options available that will help transform your closet into an elegant and more useful space. How is that possible? You probably ask. Read on to find out more.
Truth be told, the closet is a reflection of the kind of person you are. Keeping it looking in its element is essential as failure to do so paints a bad picture. Interventions such as painting, flooring, new drywall, and light fixture installation are at times necessary. With that said, closet designs come in a number of options, and the type you choose depends on the purpose of your new space. If you are wondering about what closet types to choose for your custom home in Phoenix, here are some examples:
1. Storage Closets
A storage closet is a new feature for custom homes and is popular with many homeowners today. Unlike some years back where a closet served many purposes, closets are primarily meant for storage purposes only. If your old closet has plenty of space, then you can customize it into a storage space by adding more cubbies and shelves. You can also paint it with your favorite color and add some decorations to make it attractive. Storage closets are ideal for storing items like clothes, decorations, shoes, and food pantries.
2. Standard Closets
There are time when you might not require major adjustment made to your closet during home remodeling. If this is the case, a standard closet will come in handy and just like traditional closets, they come with a hanging bar, open towards the front, and have free space on either side. It is such conveniences that make many homeowners incline towards standard closets in their bedrooms and also use them for short-term storage. If your Phoenix custom home has the traditional closets, time is ripe to switch to standard closets.
3. Walk-In Closets
A walk-in closet is an upgrade of the standard closet. You, therefore, need not to worry if your custom home has the standard closets and are wondering how to upgrade your closets during home renovation. Walk-in closets are detailed, and therefore a lot of input is necessary when it comes to transforming a standard or any other closet into a walk-in closet. It comes with many and different display options not to mention the storage space is enormous. Most homeowners in Phoenix use them for bedroom usage, storing tools, and large pantries.
4. Showroom Closet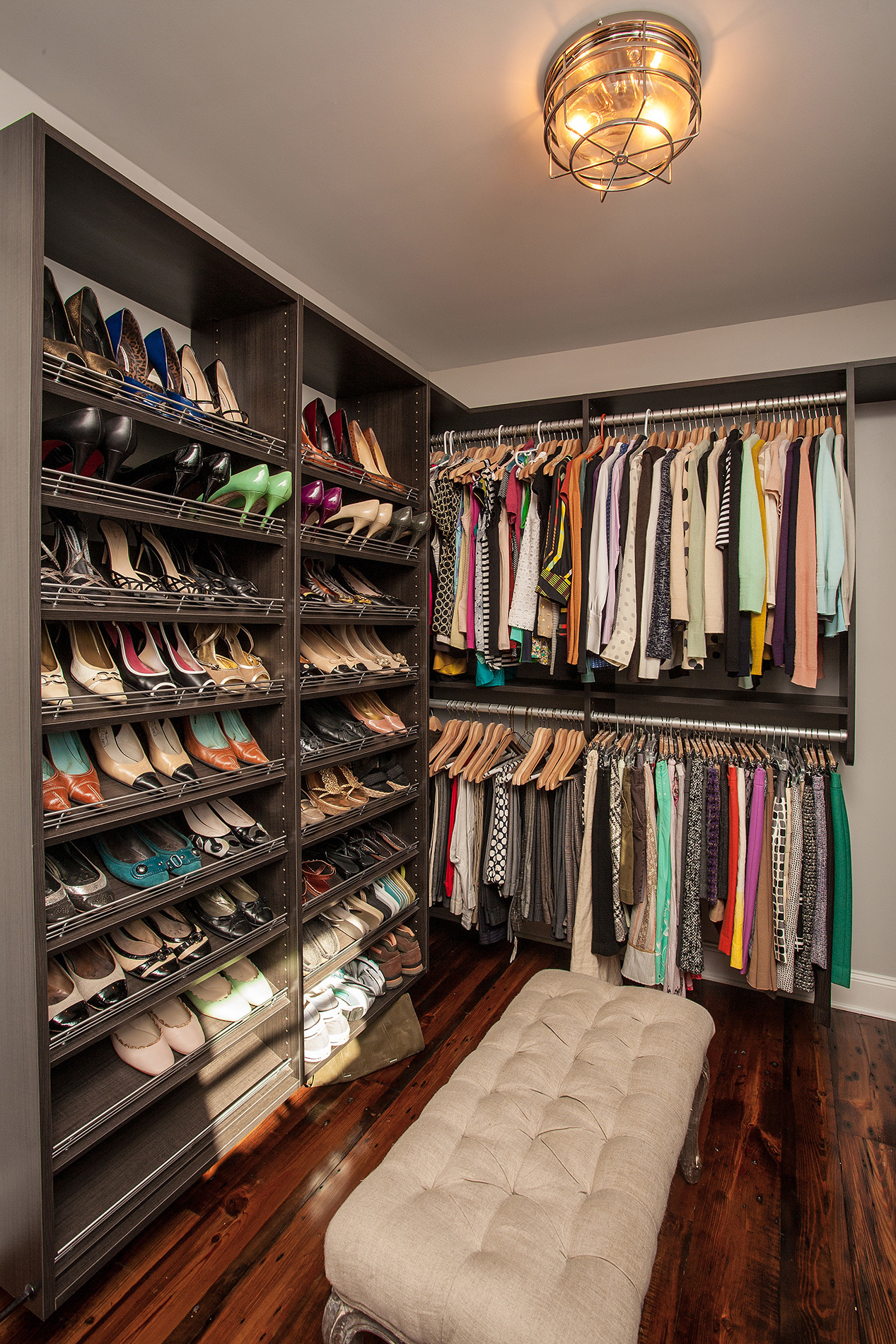 Unlike the past, many custom homes come with a showroom closet today. The concept of displaying items in a designated room designed attractively with optimal comfort has grown in leaps and bounds. Showroom closets are usually built adjacent to bedrooms, or as an extension having ample space to house items such as bureaus, vanities, and mirrors. It is ideal for storing clean and ready to use accessories, shoes, and clothes.
Conclusion
A home remodel project is without a doubt a step in the right direction as it helps increase property value, but it can never be complete when closets are overlooked. If you are wondering how to give your current closets a new lease of life, the above are viable options that you need consider. Even so, it would be prudent to first draft a budget to avoid the project stalling midway.
Share: