Organic Materials Combine with Luxury Features for a True Masterpiece
When you're ready to start building a home that will exceed your expectations, it's important to consider current house building trends. While some trends are fleeting, others are poised to stand the test of time — like smart home technology and energy-efficient, eco-friendly designs. When you desire a home that matches flawlessly with your lifestyle, it's all in the details. Whether that means smart home technology or a specific design aesthetic, this list of custom home building trends is sure to get your imagination rolling.

Home Building Trend #1 – A Blend of Straight Edges and Lively Curves
Modern chic is now being favored widely over the popular European and Victorian styles of the past. Today the focus is on simple designs that make an impact, as homeowners turn to a modern aesthetic with simple lines and contemporary accents. Rather than being cold and stark, sharp lines and curves play off each other. For instance, curved barrel ceilings blend with straight edge doorways, and straight exterior lines are softened by arched windows and doors.
Home Building Trend #2 – Seamless Transitions to Impressive Outdoor Living Spaces
Taking full advantage of the tropical climate, outdoor and indoor living spaces are merging. In today's custom builds, luxury means the ability to entertain anywhere. Steps from the gourmet chef's kitchen and dining suite is the landscaped garden and courtyard areas laden with plants. Homeowners also enjoy a full outdoor living room with plush furnishings and enough space to entertain a full crowd. Adjacent to that you'll find a state-of-the-art infinity pool with a waterfall as well as features like a concrete fire pit with integrated benches. These features will make your property feel as welcoming and serene as a five-star resort.
Home Building Trend #3 – Smart Home Features
One of the biggest trends in home building today is what you can't see — smart technology. Far beyond the average security and intercom system, automation and AI spans from floor to ceiling. Control your window shades and coverings, program smart thermostats, and remotely control cameras, lighting, music, and more. Smart technology helps ensure that your family and friends are always protected. PC Mag.com has published a post on the best mainstream smart home devices for 2021. Read the article to learn more about how automation can change your life.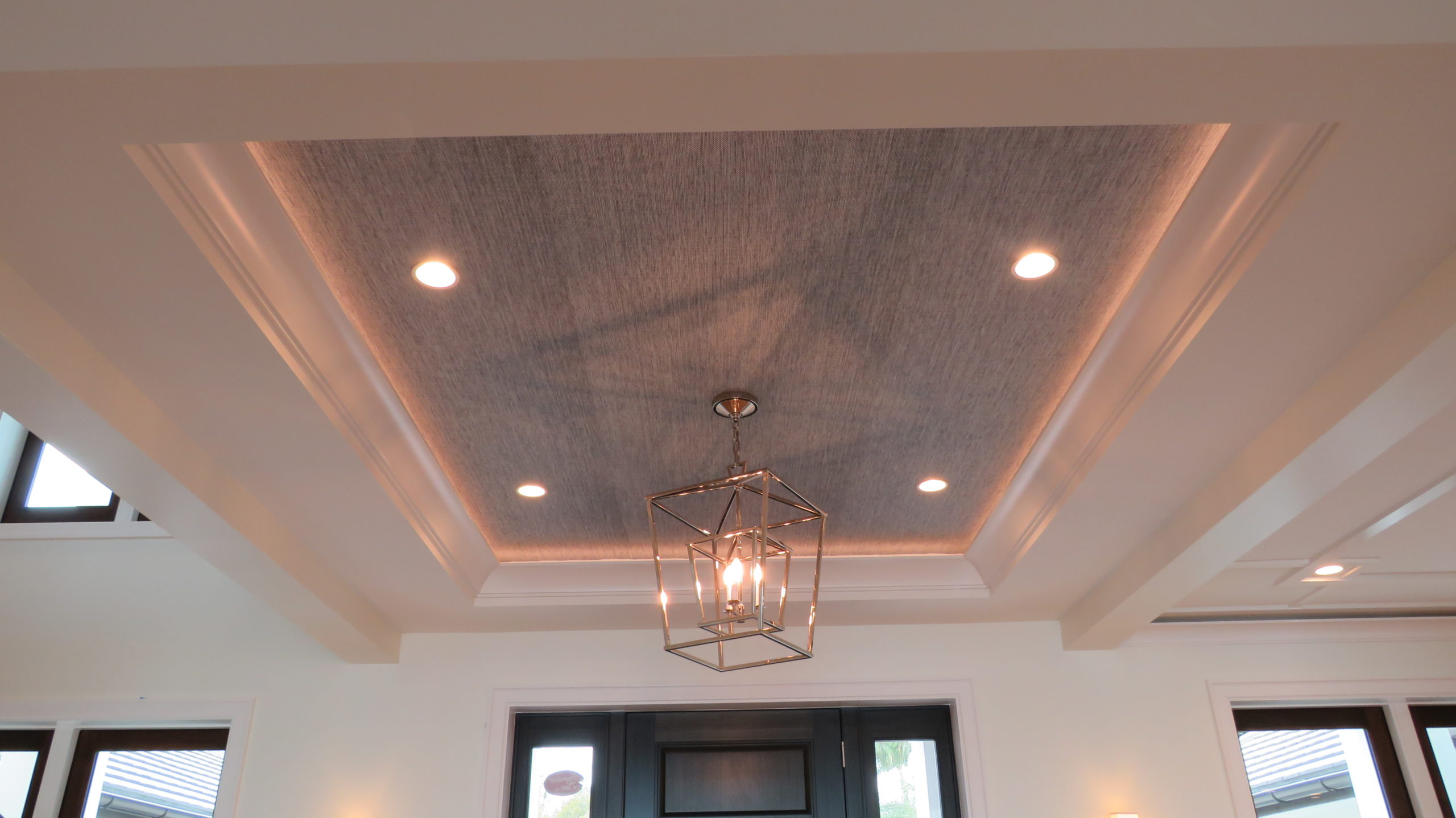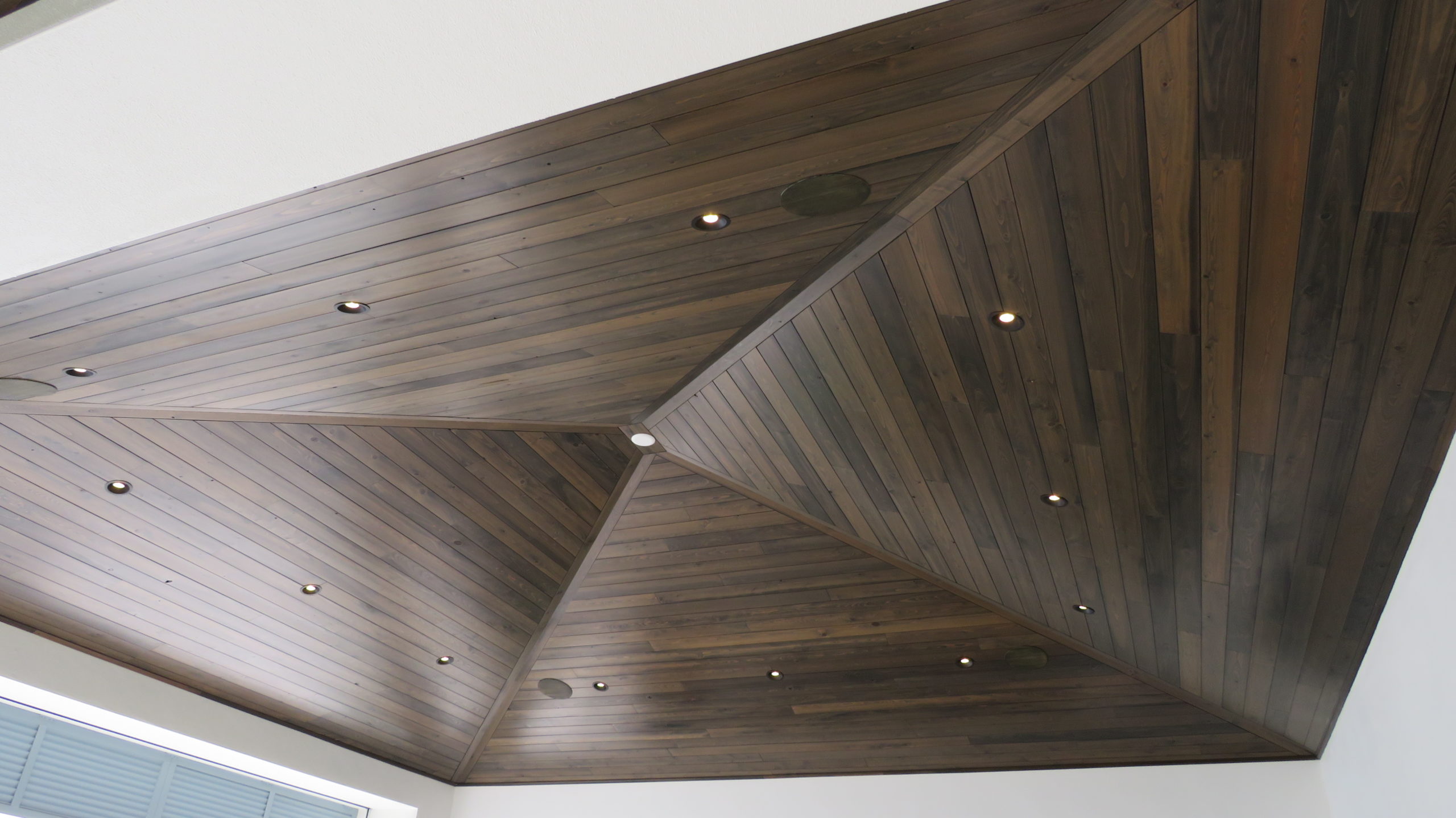 Home Building Trend #4 – Dramatic Ceilings
One trend we're seeing over and over is the use of ceilings as a centerpiece. Barrel, coffered, and tray ceilings are all hugely popular and draw the eye upward. The look is so popular because it can coordinate with any interior design, from understated farmhouse chic with white-washed planks or dramatic with a glossy, dark wood finish.
Home Building Trend #5 – An Abundance of Light
Oversized windows, glass cabinetry, and the addition of strategically placed windows fill homes with an abundance of Florida sunshine. Rather than relying on multitudes of light fixtures to illuminate a space, homeowners and designers are embracing glass. French doors, floor to ceiling sliding glass doors and mirrors flow through open-plan layouts, creating a bright, elegant space that opens to the garden area.
Home Building Trend #6 – Sustainable and "Green" Additions
Eco-conscious homes are at the top of the wish list for many homeowners. Beyond energy savings, we all want to know we're playing a role in preserving our earth for future generations. Using sustainable materials, high-efficiency pool pumps, air conditioners, appliances and more play a key role in reducing your expenses and carbon footprint. You can also design your garden spaces with native, drought-tolerant plants and flowers to reduce the amount of irrigation needed. There are endless ways to conscientiously build your stunning new abode. Our expert team of home builders and designers are excited to help bring your ideas to life.

Home Building Trend #7 – Intelligent Kitchen Extras
The best kitchens work smarter, not harder. Smartly designed extras blend into the home, providing an abundance of convenience without clutter. Prep sinks with covers that double as cutting boards beside the gas cooktop let you wash and prep with ease. A thick piece of butcher block at the end of the island creates an always-available area for cutting and chopping, away from the rest of the island. Integrated appliances are always coming back into favor. Taking a cue from the wood-paneled appliances of past decades, today's high-tech appliances fade into the background with custom-designed cabinetry.
Home Building Trend #8 – An Emphasis on Natural Materials
For natural sophistication, wood, stone, and quartz in earth tones and soft colors are replacing darker, bolder materials like a dark granite countertop and bright patterned tile backsplashes. Focal points like fireplaces are being updated and outfitted with stone rather than brickwork or tile. Bathrooms are being lightened up as well, with tiles having just a hint of sparkle and sheen (think pearlized and iridescent) to add a hint of glitz without being overpowering. In all, there's a real focus on understated elegance throughout the space.
Home Building Trend #9 – Casitas and Secondary Master Suites
The casita (guest house) is making a comeback. Designed to house guests for short term stays, these 500- 600 square foot guest residences are fully equipped with everything your family and friends may need for their stay, providing complete privacy and autonomy from the main house. Also becoming popular are secondary master suites. Boasting a full spa-inspired bathroom, walk-in closet, and large square footage, the guest suite also provides the option for guests to relax and enjoy their own space on the property.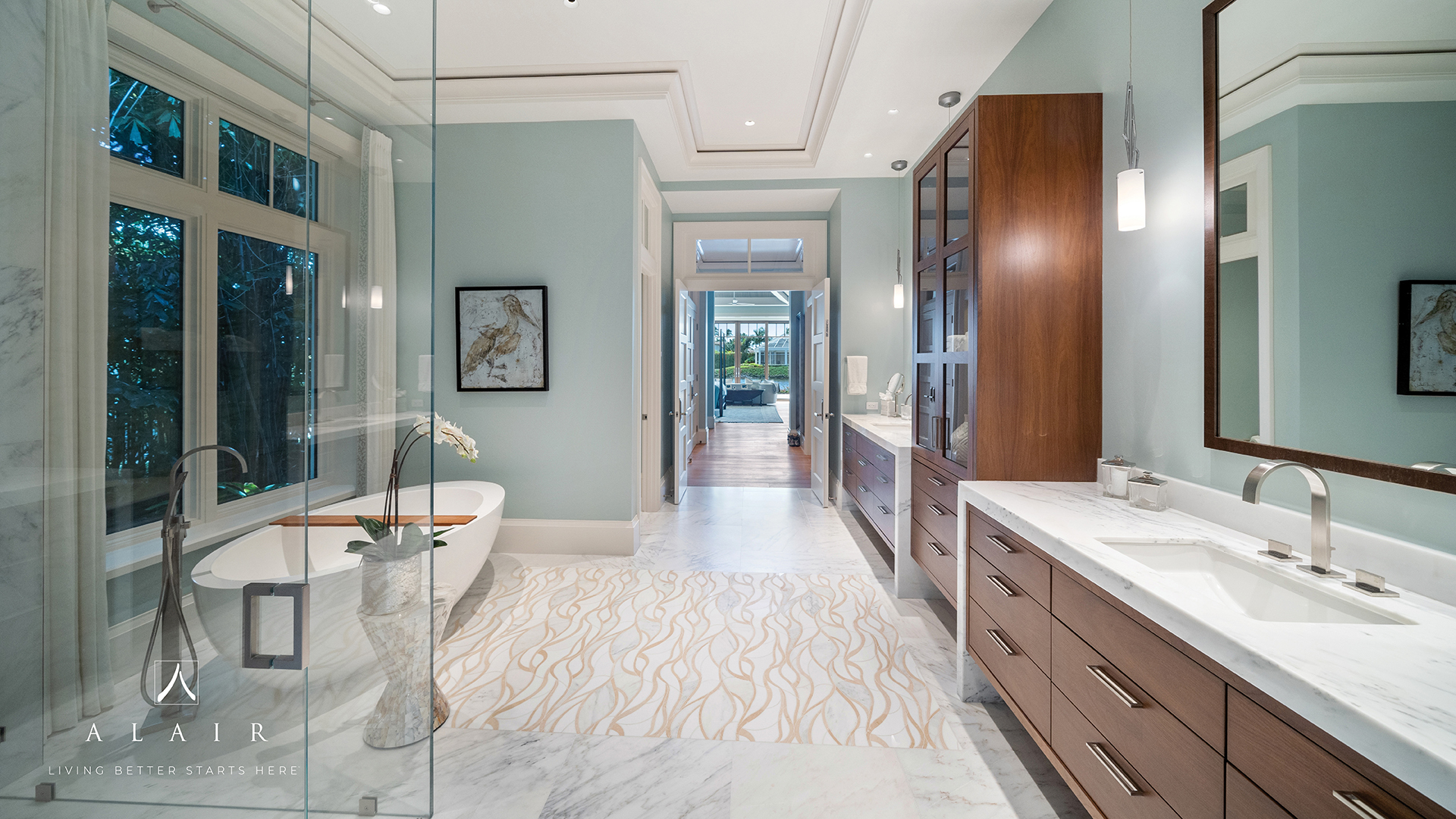 Home Building Trend #10 – Opulent Master Baths
In today's crazy world, there's a real need for rest and relaxation, and that starts at home. Why not build on that feeling and create a space where you can start and end your day in complete serenity? Spa-like bathrooms match with the tropical feel created by the landscape and create the feeling of a true day spa. Walk-in rain showers, built-in seating, as well as vanities, and a sauna and steam room, are just a few elements used to create your personal oasis. Combined with the use of natural materials, neutral tones, and contemporary architecture, your new master bath will be your new favorite space.
We know you want your place to be one in a million, designed to suit every aspect of your lifestyle. From the first meeting, we'll be there for you every step of the way as we make your new custom luxury home or remodel dreams come true. To get started on your custom home project, call Alair Homes Old Naples (formerly SBC Construction) at (239) 530-0948 or contact us via email to request a consultation.