Many families find that a time eventually comes when the home they love is outdated, or they've simply outgrown it. In some cases, the best option is to move, but moving is often expensive and stressful. In other cases, you may find home remodeling to be the better option, but it's important to remodel in a way that fits your family's needs and protects the investment you make in your home. There's not a one-size-fits-all "right" solution for every family and some highly personal decision making comes into play.
As part of our process, we help clients consider their options, answer important questions and alleviate some uncertainties when deciding whether to move or remodel. Let's dive in and talk about what to consider when making your choice. Important points include:
1. Goals: Dreaming Big!
2. Oh, the Pain Points of Your Current Home
3. Your Community
4. Emotional Attachments
5. The Benefits of an Architect
6. How Long You Plan to Stay
7. Budget and Financing
Goals: Dreaming Big!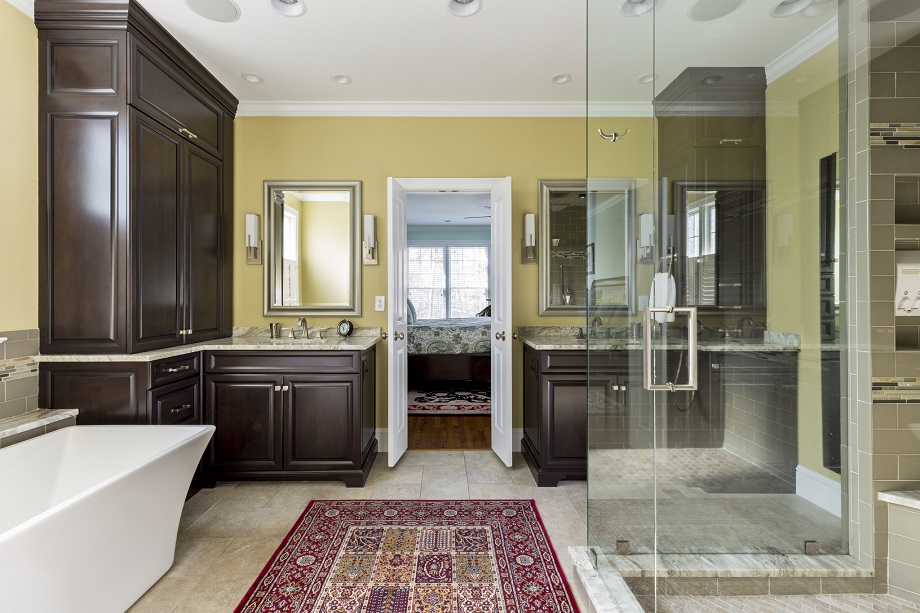 Surely there are things you love about your home, so it's important to start with the basics. What are your goals? What features are necessary to support your family and your lifestyle? To find your answers, outline the specific things you want in a house. For now, don't take too much time to consider if your existing home can be modified; that step will come later. Instead, focus on visualizing the home you want. Start by answering these questions:
What would your dream house look like?
What does it mean to you to have a well functioning home?
Are green features and a smart home important to you?
What would it look like to most efficiently use all the spaces in your home?
Does your current home offer features that would be difficult to duplicate in a new home?
Oh, the Pain Points of Your Current Home!
The other side of this coin involves the things you don't like about your home. What's driving you crazy, keeping you awake at night, causing your family to feel cramped or simply making it impossible to live your best life in the home that you otherwise love? Now it's time to answer these questions:
What is not functioning properly in your home?
Do you view your home as being out of date? What would a more modern or updated home look like to you?
Do you need an adult space because the kids toys are taking over the living room?
Did your mom just move in meaning everyone in the family could use a little more privacy?
Are your teenagers hogging the bathroom and making you late for work every day?
What's preventing spaces you have from feeling usable or comfortable?
Your Community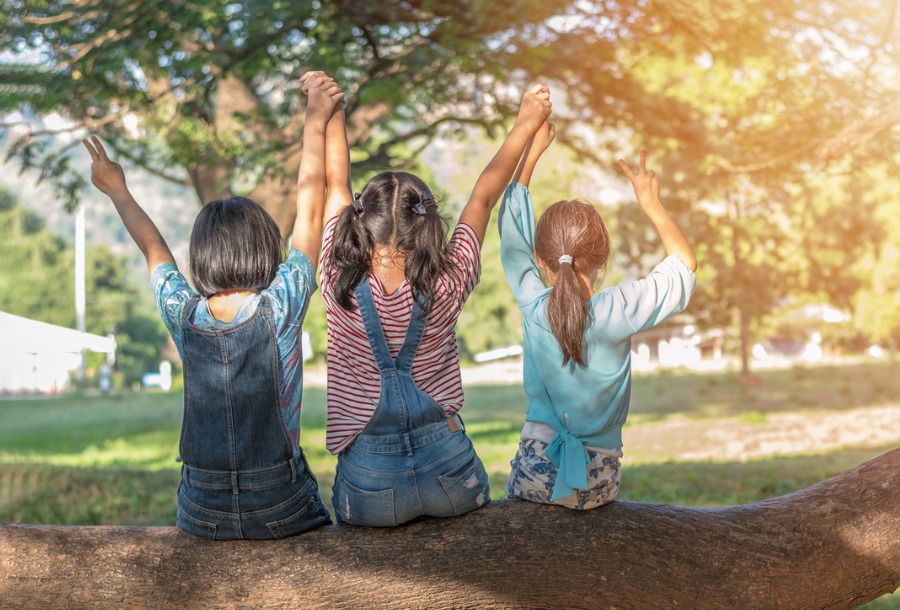 While the home you live in helps to dictate if staying or moving is the best decision, where you live matters too. How will your children handle the disruption of moving to a new school? Are you close to work, favorite shopping spots, farmer's markets or entertainment venues? Does your neighborhood offer something special that might be harder to find in another community; perhaps that's golf course access, views of the lake or an amazing clubhouse and swim club with a lazy river?
If you love your community, that doesn't necessarily rule out moving, but it might. Consider what the current inventory of available homes or the availability of land to build your custom home looks like in the community that you love. This is a great time to consult with a Realtor for advice about the Lake Norman housing market. According to a recent report from Nest Realty, the market was returning to a more balanced state through 2018 in Charlotte and Davidson. However, when you look at overall trends in North Carolina, it continues to be one of the hottest areas in terms of days on the market, and inventory remains below recent historic levels in many areas throughout the state. So, if you're very specific about an exact community, that has to play a part in determining whether you move or stay.
Emotional Attachments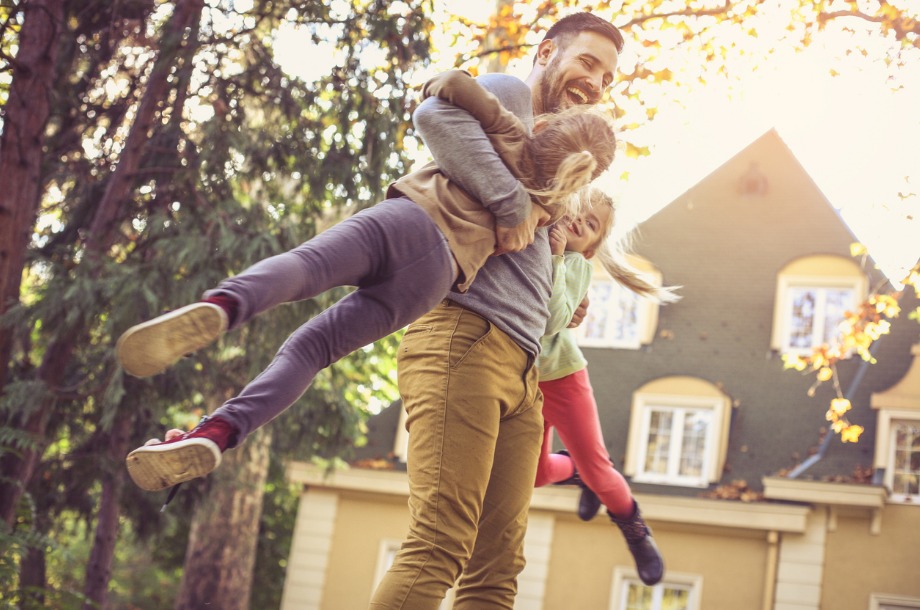 While some considerations for moving or staying are tangible, others are not. Your emotions may play a part in whether you stay or go. If your home is the home you grew up in, the home your children were born in or the home where you carried your new bride over the threshold, it might be difficult to overcome the emotional investment you've already made in your home.
Emotions and logic may battle a bit here; they typically do. If you've ever watched Love It or List It on HGTV, you've seen a good analogy about why this is almost always the case. For example, it may seem more logical to move to a new home rather than spend the time and money on a major home remodel, but will that mean leaving a home that you love and settling for one that you're just not as connected to? Or it might feel comfortable to stay in your current home where those memories live and take on that kitchen and master bath remodel, but does that make sense financially given the current value of your home and the market value of nearby homes?
The best approach in deciding whether to sell or remodel your Lake Norman home is to marry emotions and logic. Consider how attached you are to your home, the financial cost to remodel versus move (more on that in a minute) and the current market in your community. Can you add that screened porch, second story addition and outdoor living space without bringing your investment higher than market value? If you can't, do you feel comfortable making that investment knowing that it might be one you cannot recoup? If you sell, how realistic is it that you can find or build a better home in a comfortable timeline? Are the emotional attachments that you have to your current home ones that you're going to feel okay walking away from?
The Benefits of a Consult with an Architect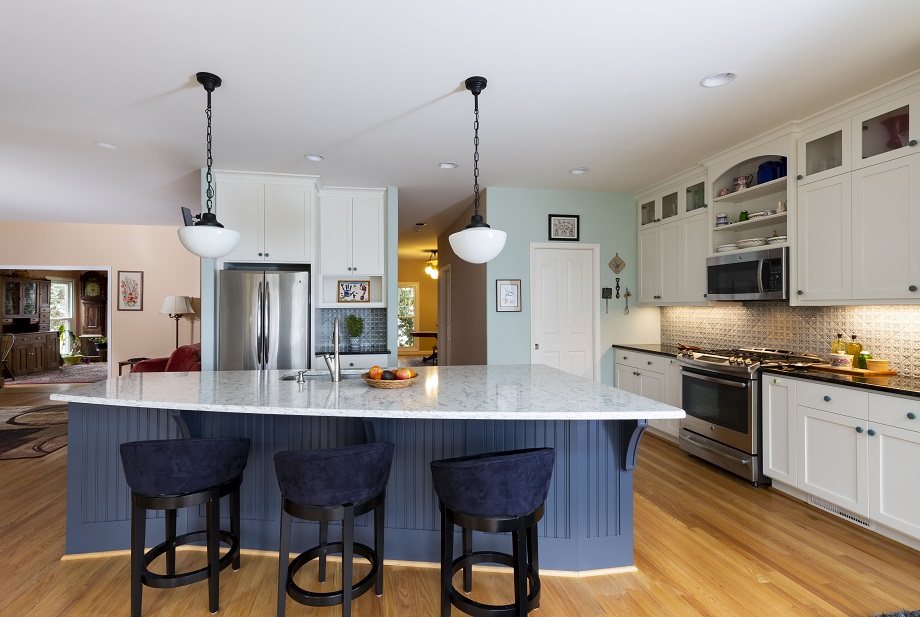 As you're working to marry emotion and logic, it's often helpful to consult with an architect. It might seem early in the process to take this step, but an architect can provide invaluable information as you're considering your options. Architects are professionally trained in building design, engineering and ergonomics. They know how to create spaces that fit specific needs. They will examine your house, listen to your needs and goals, provide solutions, and help you get an estimate of costs. A trained architect may recognize a way to add square footage, modify currently unused space or simply remove a few walls to create a larger space. The untrained eye could easily miss these options. They'll also work closely with your general contractor to explore possibilities and create the best plan for your family's needs.
Budget and Financing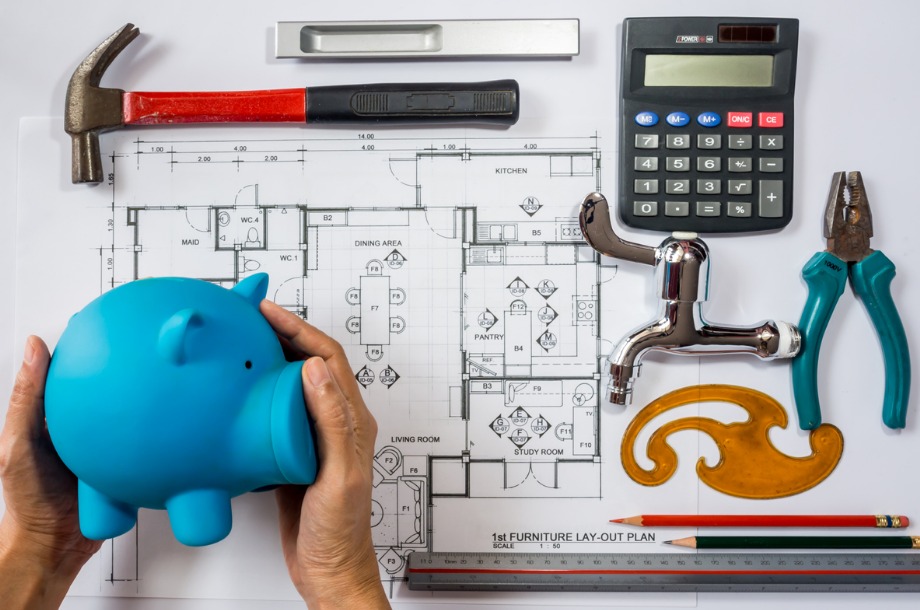 Next, let's talk a bit about budget and financing. No matter which of these two choices feels right, there are tangible costs involved. Keep that logical side of your brain in play here and weigh costs for all options.
The Cost to Remodel
The average cost for some common major home remodeling projects in the Greater Charlotte market are:
Kitchen Remodel – $20,000 for a minor kitchen remodel and $150,000 + for a major kitchen remodel
Bathroom Remodel – $15,000 for a simple bathroom remodel and $100,000 + for a luxury bath remodel
Bathroom Addition – $50,000 for a midrange bathroom addition and $120,000 + for a luxury bathroom addition
Home Addition – $100,000 for a midrange master suite addition and $250,000 + for an upscale master suite addition

Outdoor Living $15,000 for a basic outdoor living area and $250,000 + for a luxury outdoor living area with a pool
These are average costs for other clients' projects.  Your costs may be different. The cost really is dependent on many factors, such as size, finishes, selections, number of corners, patterns (i.e.: simple or complex patterns for tile/slate), type of windows, appliances and many other factors. The best way to determine an accurate cost for a complex project is to determine a preliminary design, develop detailed scopes of work for each element (like masonry, electrical, plumbing, framing…) of the project and have trades quote each element of the project. This type of estimate is much different than the free estimates usually given out by contractors, which is typically just an educated guess and in the form of a total cost per square foot bid.
David Bengtson, owner and operator of Alair Homes Lake Norman states, "Compare this process to planning a vacation – if you called a travel agent to determine the cost for a vacation package, the travel agent couldn't give you an accurate price without doing some preliminary planning and understanding your "scope of vacation" –  what type of vacation do you want? Do you want to sit on the beach, go rock climbing, or visit a European country? Are you staying at a Holiday Inn or the Ritz Carlton? First class plane tickets or coach? Similarly, our process walks you through all the relevant questions for your personal situation, and at the end of the process you have an accurate view of what the project will cost."
The Cost to Move
If you move, you do get to avoid living through a renovation. However, many costs are involved when making a move that are not involved with a home remodel. Consider the cost to:
Repair your current home to bring it up to selling condition
Modify your current home to make it more appealing to buyers
Stage your home for sale
Pay Realtor fees and closing costs
Pay for a pre-inspection of your home to increase marketability
Hire movers and pay for a moving truck
Store your items while your home is on the market
Change your driver's license and move utilities as well as pay new deposits
Pay for a short term rental if necessary
As they say, time is money too. Constantly leaving your home for showings, keeping your home in show-ready condition, spending time looking at homes or lots, consulting with a custom home building professional, or picking out features in a spec home all require a significant investment of time.
How Long You Plan to Stay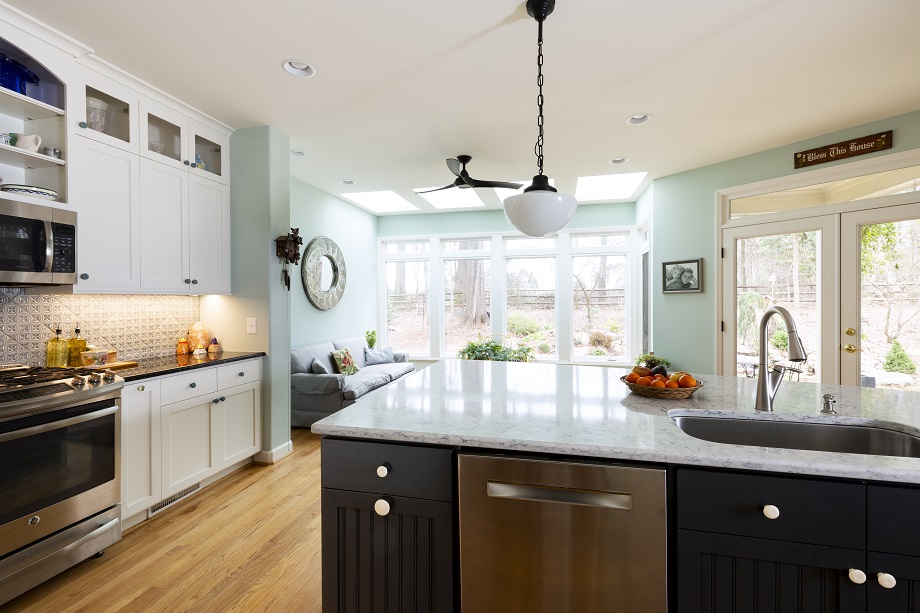 Even if staying seems like the right choice right now, take just a little longer to consider one more question – how long do you plan to stay in your home? According to statistics provided by the National Realtor Association in 2016, the average amount of time a family remains in their home is ten years. If you've been in your home for five years, is it realistic you'll remain there more than five more years to recoup most of your investment when you sell?
Remodeling and Preparing for Resale
If you're remodeling your home but will likely leave in the next five to ten years, make it a primary goal to make changes to your home that will add immediate equity. Working with an architect and a general contractor, make changes you can enjoy now while also enhancing the value of your home and its appeal to future buyers. Some ideas include a bathroom remodel, kitchen remodel or a home addition; all are frequently recommended changes to make when you are remodeling with the intent to sell in the southeast.
Remodeling to Accommodate for Life's Changes
If your plans include staying in your home more permanently, remodel for today and the future. For instance, add a flex space that can transition from an office to a playroom, expand your kitchen to allow for more storage as your family grows, add a hall or half bath, widen hallways to make the home accessible for walkers or wheelchairs, add a zero entry shower to your master bath remodel, or build a master suite on the first floor to avoid navigating stairs as you age in place.
The bottom line is that there's not one right or wrong answer when it comes to deciding whether to move or remodel, but there is a best choice for your family. Answer important questions about your neighborhood, home and emotional connections to your property, and seek out advice from experienced architects and general contractors. Alair Homes Lake Norman is here to help. Contact us to schedule a consultation and learn more about effective and creative remodeling options for your home.
Share: