Your Ultimate Guide to Home Additions
Sometimes, the home you purchased turns out to be a little less perfect than you thought. It can be tough to foresee your future needs when buying a home, so it's natural that many homeowners find themselves desiring more space or wanting to change the layout they already have. Whether that's increased office space, additional bedrooms for family members, or refinishing an old basement, a home addition can be the perfect way to transform your living space.
While building a home addition may be an intimidating project, this is something that any homeowner can achieve with the right attitude and builder by their side. The experienced builders and remodelers at Alair Kirkland have compiled a guide that outlines everything there is to know about home additions. In this guide, you'll learn about:
Moving Vs. Building a Home Addition

The Benefits of Building a Home Addition

How to Choose the Home Addition That's Right for You

The Importance of Hiring a Professional Contractor
Read on to discover if a home addition is right for you and how Alair Kirkland can help you build the perfect one for your needs.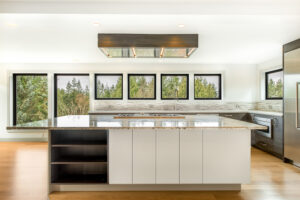 Moving Vs. Building a Home Addition 
When considering a home addition, the first decision to weigh is whether or not you want to move. If you love your neighborhood, school district, and plot of land, then undergoing a home addition or home renovation is a great idea. This way, you don't have to leave the place you love so dearly. 
Home additions are great for homeowners who enjoy their current home's location, design, and layout, but simply need more space or want to get more use out of unused space. Home additions are also much quicker and cost effective when compared to the stressful process of buying a new home. 
If you are not fully satisfied with where your home is or its overall design, you may want to consider buying a plot of land in your dream location and building a custom home. This way, you can have a place that checks all your boxes and won't have to worry about moving or renovating in the future. All and all, deciding whether you want to build an addition or move is a big decision that should be made with careful consideration. We recommend speaking with friends or family that have undergone building a home addition, as well as reaching out to a few contractors or home builders for a professional opinion. 
The Benefits of Building a Home Addition
There are numerous reasons why a homeowner might want to expand their current living space with a home addition. Benefits of building a home addition include: 
Increased Living Space
Whether it's adding two extra bedrooms or extending your kitchen, a home addition is a great way to give yourself and your family members a little more room to breathe. This is perfect for growing families or homeowners who host frequent guests and visitors. 
Enhanced Functionality
Do you need a bigger primary bedroom, or is your kitchen missing a pantry? Maybe you need a larger mudroom to accommodate your family's personal items. No matter your exact functionality needs, home additions can make your life a little more comfortable and convenient. 
Versatility 
You can add any kind of space you like to your home with the right addition. From a home office to a game room, sewing room, or home theater, home additions give you the opportunity to get creative with your living space and better accommodate it to your lifestyle.
Increased Property Value
While home additions are significant investments, they have long-term benefits, such as increasing your overall property value. This is especially true if you choose a style of home addition that is popular in your neighborhood or local area.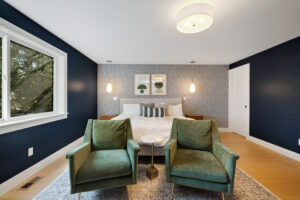 What To Consider When Planning a Home Addition 
Before you officially commit to starting your home addition project, there are several factors to consider: 
What are the future needs of my family? 

Are there any unfinished rooms or unused spaces in my current home? 

In what rooms do I need/want more space? 

What types of home additions would improve or enhance my lifestyle? 

Are there any rooms in my home that I am unhappy with?
After you take a clear look at your goals and priorities, you can decide if a home addition is right for you and, if it is, what kind you desire. 
How to Choose the Home Addition That's Right for You
Every home is different, so it's important to consider your own needs and goals when selecting a home addition. Is your family outgrowing your home? Do you need more office space as your job transitions to remote? Maybe you want a fully functional basement to house your in-laws when they visit. There are a wide variety of home additions to choose from, but here are some of the most popular ones:
Kitchen Upgrades 
If you love cooking, baking, or entertaining, your cramped, basic kitchen may not be meeting your needs. A kitchen home addition may include tearing down walls to increase square footage‌, installing a new beautiful kitchen island, or reconfiguring the layout.
Bathroom Upgrades
An addition to the bathroom is an excellent way to increase both comfort and convenience in your home. Whether it's an additional guest bathroom for visitors or getting rid of a closet to make your primary bathroom bigger, a bathroom addition can transform your home. 
Finished Basement or Spare Room
A basement or spare room addition can help you get the most out of your home. Instead of having a space left unused, you can change it into something that will benefit and enhance your lifestyle. The options are vast, whether you want a home theater, a personal gym, or even an all-encompassing guest suite. 
Office Space 
If you work from home, an office addition may be necessary to have the space and privacy you need to be productive. The perfect home office can easily be achieved by adding a room to your home or converting an existing spare room into a beautiful, functional workspace.
Bedroom Addition 
If you have more kids than you have bedrooms or if you have frequent visitors, a bedroom addition may be necessary. More bedrooms will increase the comfort of your current home and increase your property value and give you more options for when friends or family visit. You can even add an additional bedroom with an attached bathroom to make the ultimate guest suite. 
Kids Rooms
If you've always wanted a home theater or a dedicated space for your kids, a home addition can be a great way to finally achieve that. You could add a game room, playroom, nursery, or even an art studio, all without having to move away from the current home you love. 
Increased Storage
If you are happy with your home's layout and design but you are running low on storage space, a walk-in closet, mudroom, or pantry addition can provide you with the extra room you need. You can also install custom shelving and cabinets to equip yourself with your ideal storage solutions.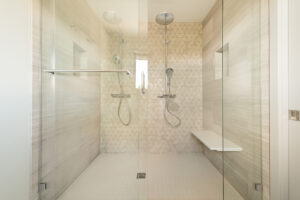 The Importance of Hiring a Professional Home Addition Contractor
You may have a clear idea of what you want out of your home addition, but bringing it to reality can be extremely difficult if you've never taken on a renovation project. The best way to ensure everything goes smoothly is to work with an experienced custom home builder or remodeling contractor. 
Here are some of the benefits of working with a professional remodeling contractor: 
They'll make sure that your project follows any necessary building codes.

They'll help ‌curate the layout and design of your home addition. 

They'll know what is and isn't structurally possible.

They'll be able to set a timeline and budget for your project.

They'll be able to give you realistic expectations for your home addition project.
At Alair Kirkland, we can ‌help you with the logistics and planning of your project as well as expertly handle the design and build of your home addition. We assist with everything from structural decisions to creating a timeline for the project and working within your budget—and most importantly, our seamless process ensures that your new home addition will go according to plan.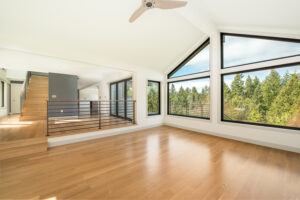 Build Your Home Addition in Kirkland, Washington
If you're a Kirkland area homeowner looking to remodel, you'll want to work with a builder that puts you in charge of your home addition project and follows your vision. Homeowners in Kirkland, Washington, are invited to consult Alair Kirkland for all their home remodeling and building needs, from large home additions to custom builds.
Alair Kirkland is committed to serving our community as a locally owned and operated builder. With a focus on transparency, quality, and homeowner satisfaction, we put your vision at the forefront of your project to ensure exceptional service and beautiful results. Contact us today to share your home addition ideas and learn how Alair Kirkland can help you ‌achieve them.