"Everything old is new again." This may apply to any number of things, but in the design and custom builder worlds, this is truer than ever. What was once known as the "master builder" approach, in which a craftsman was tasked with overseeing all aspects of a project's progress, maintaining continuous quality control throughout, has become the backbone of how Alair Homes Hunt Country has chosen to work for the last 12 years. There is tremendous wisdom to this approach, sometimes what has worked for millennia has worked for a reason. It is clear to us when the builder and designer work together, it is a more cohesive process that benefits both the build-design team, and more importantly, the client.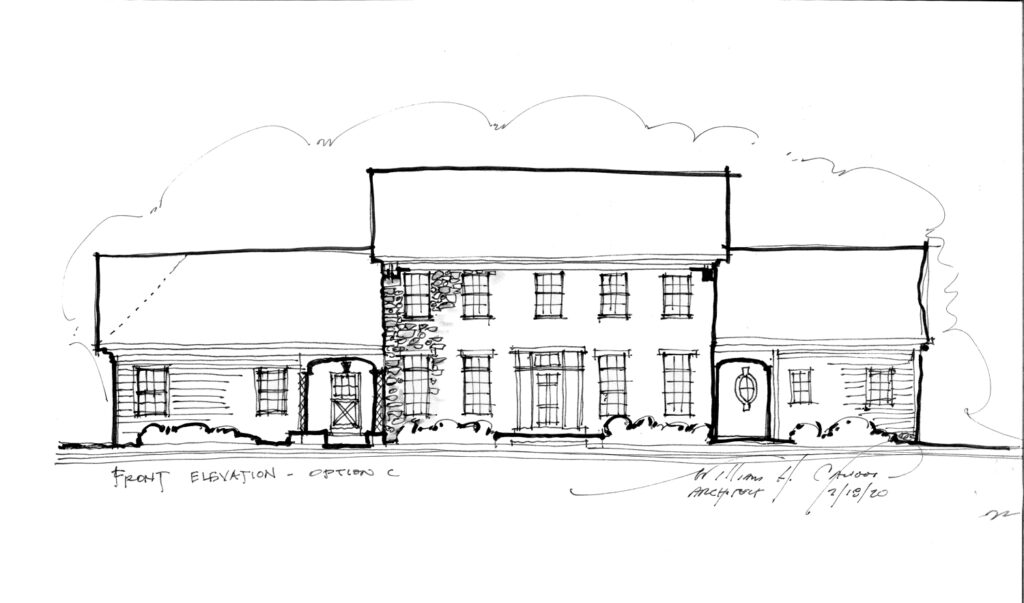 Having both sides at the table, the creative and the practical minds, allows the flow of the project to remain "smart"; so that no time is wasted incorporating elements that are not feasible from an aesthetic or budgetary perspective. The designer and builder are working within the parameters of the overall budget and timeline; costs are kept down and construction time can be better managed, eliminating cost overruns and missed deadlines.
A custom home is a one-of-a-kind home designed specifically for a client. Whether constructing a new home, renovating an existing home, or expanding with an addition, the Matthew Bowe Design Build team collaborates with you from concept to completion. A discerning client expects superior craftsmanship, quality materials and keen attention to details. The Alair Homes Hunt Country client benefits by having their own personal team of design and home construction professionals often exceeding their expectations in craftsmanship and service. When a firm provides its own team of architects, engineers and contractors, the process itself moves more efficiently because the team is accustomed to collaborating as a cohesive unit, without sacrificing quality craftsmanship and the attention to detail that a "master builder" is known for.
Another benefit of the design build approach is the positive impact on budget. The Alair Homes Hunt Country process includes rigorous planning and budget management. There is no room for the mad-scramble that can happen when there are budgetary "surprises" because an eye is always kept on the end-goal by virtue of the fact that project management is all happening under the same umbrella. This is where project execution and quality control extends above and beyond just making sure each element in the design process meets our aesthetic standards; we want to be able to provide the finest craftsmanship all while making sure we remain within the budget discussed at the onset of the project.
Sharing the vision of your dream home does not have to be an ordeal that tries your nerves and your patience. You have a place at our table, with our incredible team of professionals, who are prepared put your ideas to paper and execute them efficiently, expediently and BEAUTIFULLY, so you can begin living your best life in the home of your dreams as soon as possible.
---
Alair Homes Hunt County, Ashburn, Leesburg, Middleburg, Upperville, Winchester. From vision to concept to plan to construction, we take custom home building to a new level. Thoughtful planning. Intelligent design. Personal touch. That's the Alair Homes Hunt Country difference. Begin making your dream home a reality. Schedule a consultation today!