A whopping 76% of homeowners recently surveyed in the United States completed at least one home improvement project since the start of the COVID-19 pandemic. Additionally, 78% plan to start a project in the next 12 months. The market will supply plenty of contractors for this surge of work. But how do homeowners know how to avoid the bad ones?
Long ago, Ben Franklin said: "an ounce of prevention is worth a pound of cure." You can apply this when choosing a contractor. Here are some ideas for legal "due diligence" homeowners can perform before hiring a contractor:
1. LICENSE.
If the work you are considering is valued at $1,000 or more, a valid Virginia Contractor's License is required for the license category in which the contractor is to work. Virginia offers a database of licensed contractors: www.dpor.virginia.gov/LicenseLookup. You can also find a history of disciplinary action against a contractor here. By hiring a licensed contractor, you may also be eligible to make a claim against the Contractor Transaction Recovery Fund.
2. REFERENCES.
Don't just talk to the gleaming references the contractor provided. Talk to the people the contractor doesn't tell you about. How do you find them? Permit records are an excellent source. Check the contractor's permit history with your local building department. All permits identify contact information for project owners. Picking up the phone could yield a wealth of information about the contractor you are considering.
3. COURT RECORDS.
Check if the contractor has been sued. Virginia offers one-stop shopping at www.courts.state.va.us/caseinfo/home.html. Search Circuit Court and General District Court records here for the contractor's name. The plaintiff may be another homeowner. Being sued doesn't mean the contractor is guilty of anything — trust me I'm a lawyer! — but it does suggest that maybe a project or two had some bumps along the way. You can discover a wealth of information by simply picking up the phone.
4. MECHANIC LIENS.
Check land records at your local court for liens filed by the contractor. Mechanic's liens are typically used when a contractor doesn't receive payment. Workmanship disputes frequently (but not always) lurk beneath payment disputes. If you find a lien, call the property owner to ask about their experience with the contractor.
5. CONTRACT.
Do not hire a contractor without a written contract. Ever. If the contractor scratches out a purchase order on the hood of his truck, that is a red flag in my book. Good contractors invest in professional, well-organized contracts. You should always consult with legal counsel before signing any contract.
6. CONSUMER RESOURCES.
Virginia's Board for Contractors publishes an excellent consumer guide to hiring a contractor here.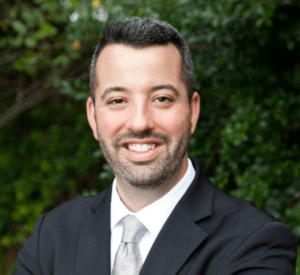 Returning to Mr. Franklin's adage, I can confidently say the legal cure for a bad contractor is difficult, expensive, and unpleasant. You're much better off investing time and money in prevention.
The author is a construction attorney based in Leesburg, Virginia with the law firm of Atwill, Troxell & Leigh, P.C. He advises on construction contracts and handles disputed claims between homeowners and contractors involving defective work, construction delays, mechanic's liens and breach of contract. You should consult with a qualified legal professional regarding individual questions, needs or issues of concern. This article does not create any attorney-client relationship.
---
Alair Homes Hunt Country Northern Virginia's premier custom home builder serving Loudoun County, Ashburn, Leesburg, Middleburg, Upperville, Winchester. From vision to concept to plan to construction, we take custom home building to a new level. Thoughtful planning. Intelligent design. Personal touch. That's the Alair Homes Hunt Country difference. Begin making your dream home a reality. Schedule a consultation today!