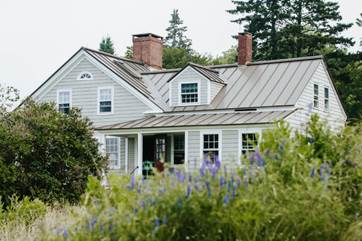 Let's talk for a minute about dreams for the future. Do you have one? Does it feel like it's on hold right now while you are stuck in your house, biding your time until the world opens up again? What if I told you that didn't have to be the case? While the forecast for the world continues to ebb and flow, it's time to take stock of your priorities and start taking solid steps towards achieving the goals that are important to you.
For some homeowners, they may feel driven to escape the crowded city to find a home that is rich in open space, fresh air, and seclusion. Their own private island in a sea of uncertainty. For others, they may find themselves longing for the close-knit supportive community of a small town that offers a slower pace of life without sacrificing access to amenities.
The reality is, no one knows how long any crisis will last and how long our daily lives will be altered as we fight to protect ourselves, our loved ones, and our communities. In that vein, it's time to stop being a victim to "the times" and start taking action to carve out a space in this world that feels like home.
Have no Fear
Making a change this big can be scary, so let's take the guesswork out of knowing where to start or how to get clear on what you want.  Like the Chinese proverb says, "a journey of a thousand miles begins with a single step." If you're looking to make major changes to your life and home, your first step is to identify your priorities, wants, and needs.
What is your ideal lifestyle? If you enjoy privacy on larger lots with space between you and your neighbors, you may be looking for a lot or home with plenty of acreage in rural Northern Virginia. On the other hand, if you enjoy a sense of community, with a coffee shop or restaurant within walking or biking distance, you might be interested in an existing home, whether historic or contemporary, closer to downtown Leesburg.
Where to begin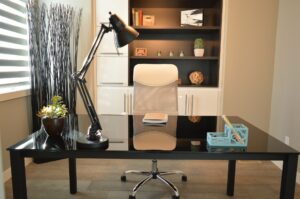 Determining your list of wants may mean creating a list of what you like and dislike about your current home, those of your friends and family, or even those that you've seen on shows or online. After all, knowing that you don't want tiny closets is just as important as knowing you must have that gorgeous outdoor kitchen.
It may be helpful to move from room-to-room in the house and consider the function of each room. Can you identify the spaces that will serve as your office, school, and gym as well as the place where you eat, sleep, and relax? Will you dine exclusively in your kitchen or do you prefer a full formal dining room and a butler's pantry? If you entertain regularly, are there any spaces can pull double duty when guests and family visit or is a separate guest suite best?
You can easily become inundated by the sheer volume of choices that have to be considered when designing a new home or a large-scale remodel. If you're feeling overwhelmed, remember that you don't need to answer all these questions on your own. The best thing you can do is to select an experienced builder who will help you to identify your needs and preferences, consider your options, sort through uncertainty, and ultimately guide you on the path to the home that is perfect for you.
What are you working with?
One of the earliest decisions you will need to make is whether to remodel your current home, purchase and remodel a new-to-you home, or to build a brand-new custom home.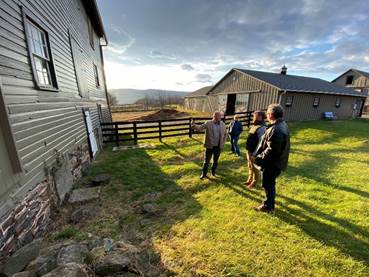 Remodels are a fabulous option for homeowners interested in living in an existing community, or who already live there and love the area, and simply want to love their home as well.  Renovation can offer you a whole new space without losing the history and character of the existing house. A little bit of re-imagining can allow you to fit your needs – like an open concept Great Room or a stunning Master Suite – into the bones of a historic Victorian or a mid-century ranch.
If you decide to build new, you can customize each aspect from the foundation to the roofline and everything in between. Without the limitations of existing structure, the world is truly your oyster. Any tricky custom requests that could be difficult to maneuver in an existing home can be accounted for from the very beginning of new custom home design.
While both options have their merits, ultimately the choice will be dependent on your unique needs and priorities.
Who would you like at your side?
Involving a Design-Build firm early in the process is the best way to ensure that you are taking the most efficient steps towards your goal. They can help you determine the answers to the major questions that arise in the very beginning such as whether or not a piece of land is suitable for the home you are intending to build, or if it makes more sense to add a second story or expand out the back of your existing home. Many people go through this process only once in their lives, so selecting a firm with a solid reputation on whose experience you can rely is invaluable for these critical decisions.
When can you start?
Now!
You have permission to want more in life than a house that you are settling for, that you feel trapped in, that doesn't make you feel at home. In fact, you deserve a home tailored to you in a community that checks off the right boxes for your family. We work with homeowners every day who realize that they don't have to wait another 10-20 years to come Home.
Contact us today to find out about our team, our process, and what we can do to help you take that first step towards your custom dream home.
---
Alair Homes Hunt County, Ashburn, Leesburg, Middleburg, Upperville, Winchester. From vision to concept to plan to construction, we take custom home building to a new level. Thoughtful planning. Intelligent design. Personal touch. That's the Alair Homes Hunt Country difference. Begin making your custom dream home a reality. Schedule a consultation today!