Creating your world—the one you feel at home in—is a reality that is closer than you may think! In today's world, building a home that fits your life doesn't mean buying the biggest house you can imagine or afford, and it's also not about downsizing or minimalism. Instead, it's about right-sizing and right spacing so that your home is purpose-built to suit your style and your life.
How We Exist in Our Homes is Changing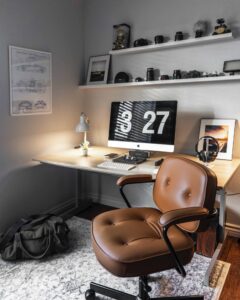 Now that we are spending 24 hours a day, 7 days a week within our property lines, our homes must have a higher degree of function than ever before. Houses are no longer just for sleeping, eating, and relaxing. They must offer us a space to be able to both work in and work out, homeschool and after school, serve dinner and serve each other.
With so many people working from home for the foreseeable future, it is more important than ever for our homes to fit our lives. Whether employers mandate more time out of the office or simply are open to the idea of employees continuing to work remotely, the very concept of a daily commute has changed. Where physical presence in a downtown office was once mandatory, it is now optional (or possibly not even that!). As a result, the world beyond the beltway is beginning to open up to people who previously couldn't access it without spending hours each day on the road. It is easier than ever to escape the big city to a place that breathes life into your soul in a home and space that fits you.
Designing Rooms For Every Purpose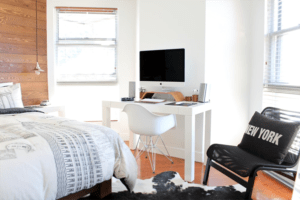 Whether you're breathing new life (and functionality) into your downtown colonial home so that it serves your needs and tastes or are crafting a brand-new design-build from the ground up, your new right-sized home must fit you.
Wide-open floor plans continue to speak to many homeowners. For others, now working, teaching, and even exercising in their homes, the ability to divide spaces to maximize purpose and minimize distraction may be preferable. What is true regardless of the overall layout of the home, is that each square foot needs to be thoughtfully evaluated and outfitted in order to enhance the lifestyle of the family using them.
Right Spacing Means Understanding You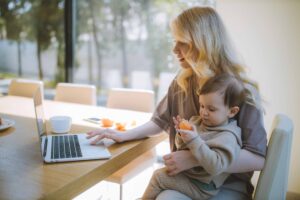 To right space, and truly design and enrich your home for your family, you must consider all of your activities and where they take place. Infusing spaces with purpose is seen in the growing trend to design, within key rooms, multi-functional areas that are unique to the way that you and your family live.
One way to easily right-space a home is through the use of custom carpentry and built-ins. These versatile pieces allow homeowners to accomplish things like using their dining room as a covert office or homeschool space, and then tucking everything away before dinner to return the room to its traditional function as a family gathering place.
Similarly, your guest room or craft room may need to pull double duty as an office or home gym, meaning that designing these spaces for maximum purpose and enjoyment requires an eye for detail.
Choosing the right partner to help you integrate your personal preferences with current trends and available materials is essential for creating purpose-filled spaces that suit your tastes and lifestyle.
Ready to Right Space Your Home?
Ultimately, right spacing means designing a home for your life. It's more than a home base. It's a sanctuary that will allow you to develop spaces you feel comfortable living, working, and working out in, and enjoying your home indoors and out.  Find out how we can help.
---
Alair Homes Hunt County, Ashburn, Leesburg, Middleburg, Upperville, Winchester. From vision to concept to plan to construction, we take custom home building to a new level. Thoughtful planning. Intelligent design. Personal touch. That's the Alair Homes Hunt Country difference. Begin making your dream home a reality. Schedule a consultation today!