A new year can inspire us to renew and revive. If you have found that your home isn't supporting your needs, it may be time to make some changes with some whole home organization solutions that promote peace of mind and relieve stress. At Tailored Living, our designers are experts at maximizing your living space and transforming your home into an organized oasis.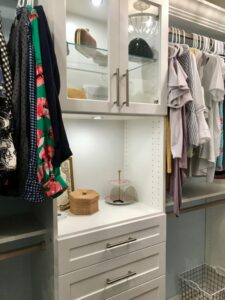 Custom organization solutions are a great way to refresh any space. Our proprietary design software can bring your ideas to life, so you can visualize exactly what works for your needs. Our designers are here to help you see what your space can be!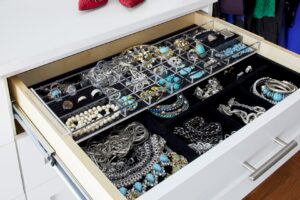 LOVE YOUR CLOSETS AGAIN
We specialize in helping you upgrade your closets to their full potential with beautiful functionality. We can help keep clutter at bay with double hanging space, shoe racks and custom shelving. Adding pull-out basket, hampers, and jewelry drawers allows you to utilize each inch of your space. Our array of sleek finishes, elegant hardware, and custom lighting options will truly let your personal style shine.
WHEN WORK LIVES AT HOME
Does it feel like your office has taken over your home? We can help you create a dedicated work area to keep your personal and professional lives separate. Adding a built-in home office solution to your home can keep you focused and will set you up for success.
SAY GOODBYE TO YOUR GARAGE AS YOU KNOW IT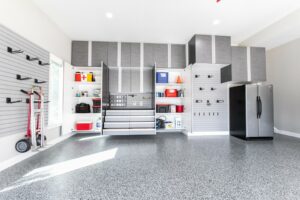 Your garage deserves a makeover and we can help. Unplanned garages mean unused space. Custom storage solutions will let you use your garage to its full capability by utilizing all the wall space to free up floor area that can be used for a home gym, game room, or to actually park your car!
An upgrade to PremierOne flooring will give your garage floor the longevity it deserves. Resistant to abrasion, chemicals, impact and mechanical wear, this flooring will stand the test of time and look gorgeous in the process.
Organization is a breath of fresh air that permeates every corner of your day. Together we can transcend your space into the home of your dreams and start your new beginning to calm.
---
Alair Homes Hunt Country Northern Virginia's premier custom home builder serving Loudoun County, Ashburn, Leesburg, Middleburg, Upperville, Winchester. From vision to concept to plan to construction, we take custom home building to a new level. Thoughtful planning. Intelligent design. Personal touch. That's the Alair Homes Hunt Country difference. Begin making your dream home a reality. Schedule a consultation today!