How can you improve your home's interior and your mood at the same time? If you are a Hudson local who dreams of making life-changing home improvements, why not start by ensuring your improvements promote positivity? Contentment is one commodity everyone should be able to afford. A few custom design choices can create an atmosphere that embodies the unabashed spirit of the Hudson area!
Historical Home Improvements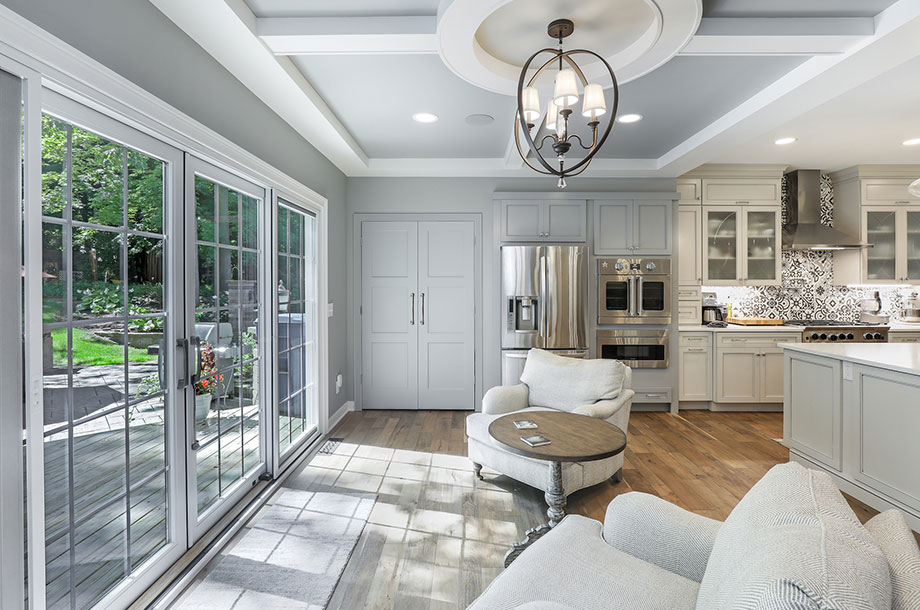 Indelible historic significance permeates the colorful streets of Hudson. Your custom home can imitate that same kind of enduring character by creating an ambiance that soothes and energizes you and your guests. Have you ever felt the need to capture a feeling and keep it in place? Your home can be the open door to continual contentment with a few secret mood booster home improvements in place. Here are a few mood-boosting suggestions to kickstart your unique journey towards tranquility:
Clear Your Mind
For many homeowners, cluttered areas trigger rioting emotions. Chaotic spaces can actually distract your focus and mental processing. Some home improvements don't require extensive labor and extra expense. Reorganizing your closet is a simple way to declutter and embrace functionality. A minimalistic approach to decor offers mood boosts in a variety of ways. Mental clarity is difficult to achieve amid cluttered rooms or crowded halls. If you are wanting to create a space that is symmetrical and sensible by design, bring a sense of order to every room to invite visitors and happy thoughts to linger.
Let Nature Work for You
What appeals to you when you explore the outdoors? Perhaps it's the refreshing sight of bountiful greenery juxtaposed against beautiful scenic views. Do you want to celebrate the feeling of rejuvenation that new plant life brings? Try adding greener home improvements to your to-do list. Create an indoor homemade wall garden. Plants not only enable nature to bloom within your own home they also produce invigorating oxygen. Talk about breathing easier- literally! If that doesn't appeal consider hanging draping plants that trickle down the side of your favorite local artisan's pottery sculpture.
Personal Touch
What makes your space unique? It's you! How do you help guests feel more at home? This is the opportunity for you to share what you love with them. A colorfully framed picture of a favorite pet, family members or an idyllic Hudson landscape as a focal point will allow visitors to see what is beautiful in your eyes. Indulge the senses by adding decor elements that entice and indulge a visitors sense of touch, feel or even smell of the image of home you are wanting to create. Let guests experience the joys that personally warm your heart and lighten your mood. It's a great conversation starter and can be an uplifting adventure! Seeing items you love every day will sure lighten you mood.
Custom Home Improvements
Your Hudson custom home's design can be a one-of-a-kind continual experience for you and the special people in your life. A custom home that meets your needs is a mood booster all its own. If you are looking to unlock the secret to a better, more peaceful existence, incorporate these mood boosters into your interior design plans. Custom home improvements have the potential to delight your senses and your sense of self. For more information on what "custom" means to your peace of mind contact Alair Homes today!
Share: