A house is more than a building, it's your home. When picturing your home-to-be, many people already have an image of the kind of house they want, including yard, gabled windows, or a flat-top deck. Fortunately, you can build exactly the kind of home you want thanks to the Client-Centric Model we utilize. That is how we were able to construct the beautiful Foster Custom Home.
Traditional Yet Modern
For every custom home we go through an extensive Design and Planning phase to get to know clients. You will be partnered with an Alair builder who will help you bring your vision to life and build according to the specifics of your lot in mind.
From Concept to Reality
Renderings help provide a vision for what is to come.
Take this traditional-style custom home, for example. The layout and design created specifically with this lot in mind. These small customizations can make a world of difference. We were able to take a classic style and explore the ways we might enhance it according to our clients unique needs.
Your construction roadmap provides a clear path to the home that you want. From project feasibility to project planning, your Project Manager will help keep you organized. You'll go into the build knowing how and what will happen, and when to expect results. Your builder will work by your side to provide answers to any questions you have regarding your project and will keep the lines of communication open throughout construction. You can expect regular updates, not to mention warranty follow-ups to ensure safety and maintenance. Terry Carter, the Project Manager for this particular home, enjoyed sharing regular updates with the homeowner. We shared one check in on our Facebook:
Value in Custom
Finding a home that fits your aesthetics and functionality is highly important, but nearly impossible to find in a pre-existing build. Client control lets you choose what you need. What better way to explore the intricacies of a custom home than by taking a driver's seat in the decision making process? Choosing to partner with an Alair builder means you are guaranteed a Model that puts your needs first.
| | | | |
| --- | --- | --- | --- |
| | FIXED PRICE | COST PLUS | CLIENT CONTROL |
| Ability to make finish product selections. | | | |
| Client keeps 100% ownership of the property throughout the process. | | | |
| Buying power passed directly to the client. | | | |
| Full breakdown of management hours. | | | |
| Clients have complete transparency to the costs, including markup. | | | |
| Ability to change selections and scope during construction with no penalty. | | | |
| The price of the job is known up front, prior to construction commencing. | | | |
| All encompassing service, from lot sourcing and designing to move-in services. | | | |
| Clients have absolute control over their vision for the project from day one. | | | |
In addition, new builds save costs by starting with everything up to code. Older homes can frequently require costly remodels, like sewage upgrades, fire and safety code violations, and even unpermitted additions. A new build will create your custom home up to today's standards from day one, eliminating the need for costly repairs. These code-friendly builds can be tailored even further, to use more environmentally friendly materials and energy saving technology that ultimately pays for itself in the long run. Smart lighting and thermostats are just a couple features modern families can enjoy and benefit from.
The value in custom is getting exactly what you want and that is the promise of Client Control Model- especially compared to Cost Plus or Fixed Price.
Your Dreams Become Reality
You spend a lot of your time at home and you deserve to enjoy this time. Choosing to invest in yourself is when the true benefits of a custom home become apparent.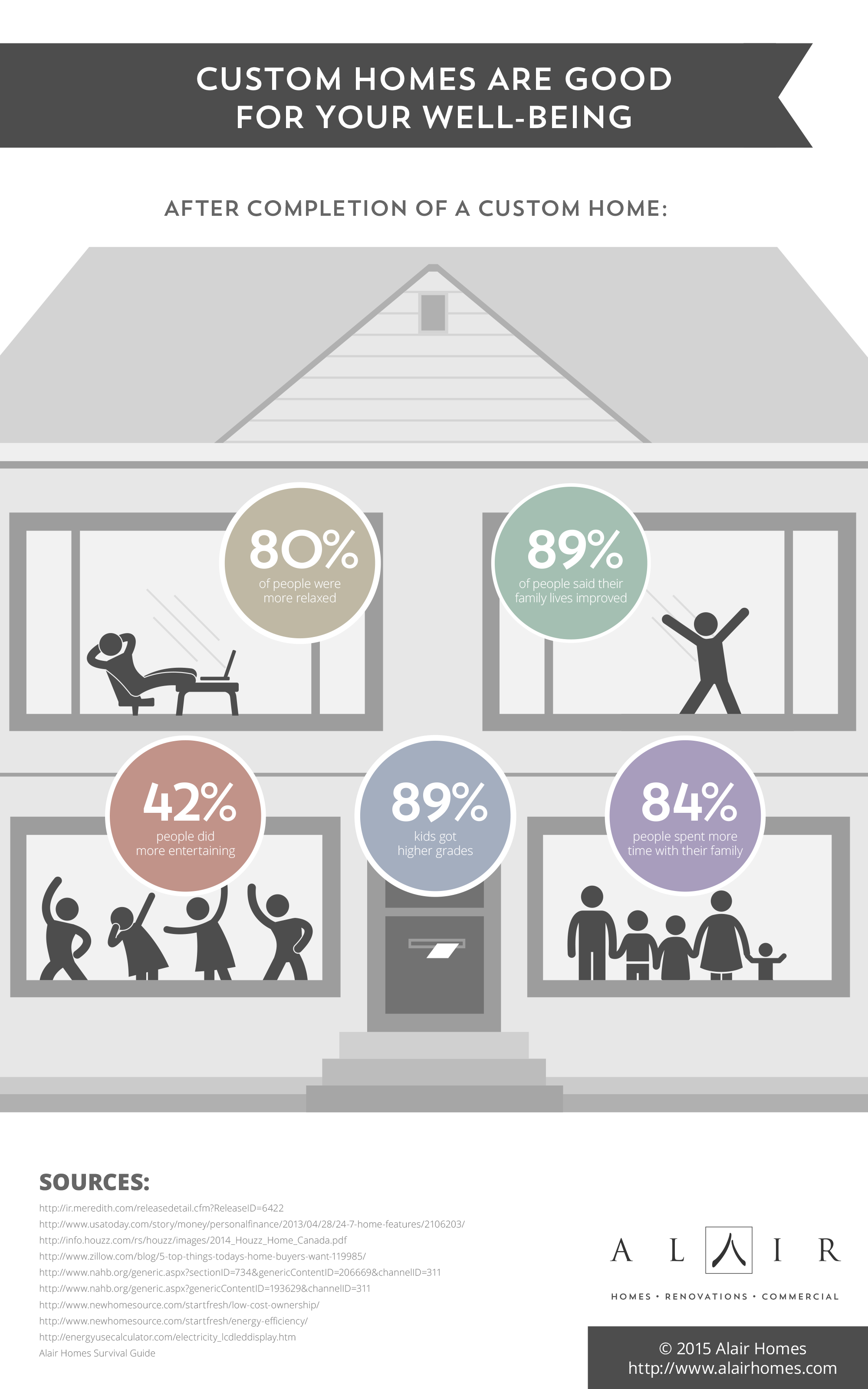 Whatever you envision for your custom home, it is our goal to provide you with a home that boasts both form and function. You can achieve traditional looks and classic architecture and also enjoy modern amenities like smart home tech.
If you are interested in discussing what custom amenities your custom home could benefit from, give Alair Homes Hudson a call today!
Share:
Latest blog posts from Alair Homes Hudson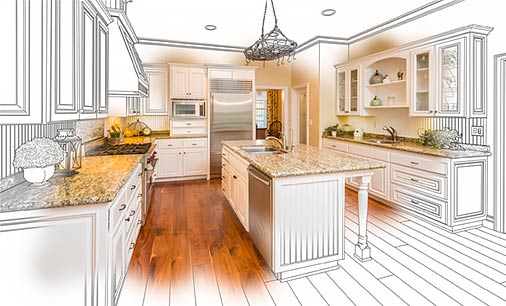 Request a Project Consultation
Click the button below to tell us more about your project and then a member of our team will follow up to set up a Project Consultation meeting.
Request Project Consultation