If you have been casually looking at homes listed for sale in the Hudson area and imagining the possibilities, this is a sign that your current home may not be living up to your expectations or meeting your needs. However, you have not yet acted on the desire to relocate to a better home. This is likely due to the perceived hassle and stress of relocating. Perhaps you love your neighbors. Maybe the kids are settled in their schools. Your home might be close to work, your favorite gym or even the grandparents. The good news is that you do not have to relocate to love your home. Remodeling it might provide a more cost effective solution. Before getting started, a close review of what the process entails is a smart idea.
Examining the Potential Cost
Exploring the cost of the project is an essential first step. Because the cost of the project is determined based on many different factors, start by deciding what you want to spend. Some Hudson homeowners pay cash for their entire project. It is also common for homeowners to finance their home remodel through a home loan refinance, a home equity loan or other personal line of credit. To get a fair idea about the range of costs, consider that a very high-end kitchen remodel in a large space often easily totals $50,000. On the other hand, using moderately-priced finishes in a smaller kitchen may only cost $20,000 or less. Cosmetic updates are much more affordable than improvements involving structural changes or changes to plumbing and electrical.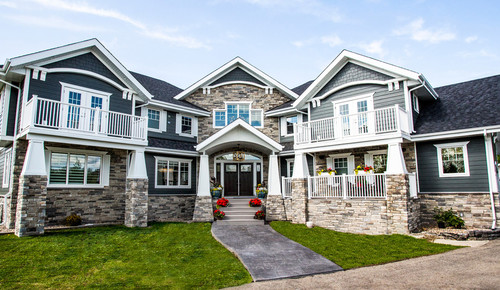 Understanding the Timeline
The scope of your home remodeling project directly affects the timeline as well. You may think that renovating a wide area in your home takes more time than renovating a small area. This is true to some degree, but how in-depth the work is plays a greater role. For example, replacing the flooring throughout your entire downstairs may only take a little more time than replacing the flooring only in the kitchen. If you need to tear down a wall, move electrical wearing or adjust HVAC system ducts, multiple contractors are needed just to work on that small section of the project. The number of different subcontractors is one indication of the length of the project to consider.
Considering the costs and timeline for a home remodeling project takes time and a bit of research. For most homeowners, it is important to seek professional guidance to firm up the details of the project. Some Hudson area homeowners may discover that they have extra funds available to expand the scope of their work after they review a contractor's estimate. Others may determine that they need to adjust their materials or only focus on one area of the home at this time. Alair Homes Hudson supports homeowner's on this great venture and provides no obligation consultations to help you determine if remodeling is the right choice. Contact us to learn more and request your no cost estimate.
Share: