Home renovation is a time-consuming undertaking but if done right, it's a simple solution that brings quality results. For a home improvement task that will bring ease to your daily life, begin with your closets! An organized closet goes a long way in bringing more comfort and functionality to your custom home. The simplicity of a well organized closet exudes a kind of elegance that is hard to imitate by excess.
Simplistic Style Radical Results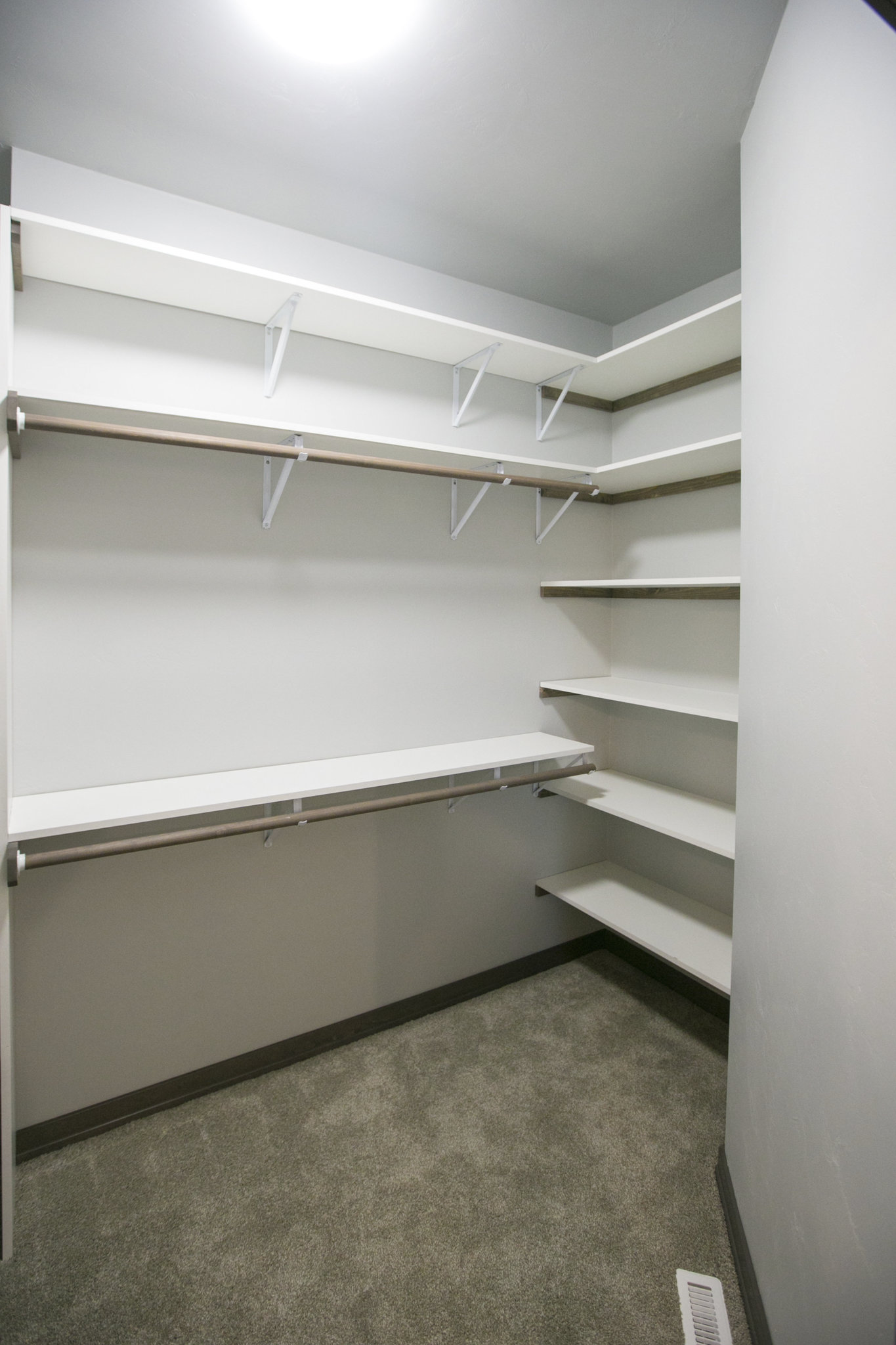 Are you a minimalist at heart? How do you create a space that caters to elegance and symmetry? First of all, survey your closet. If your closet is disorganized, it may be time to declutter. No labor-intensive home renovation is needed. A KonMari closet focuses on quality of content rather than quantity. Decluttering your closet the KonMari way can change your entire outlook on what you require in a home. Remove the unnecessary so you can live successfully with the necessities.
Sorting for Success
Avoid a costly home renovation in the future by taking time now to ensure that you dedicate space to only the things bring you joy. Ask yourself these questions when you look in your closet:
Does every article in it make me happy?
 Does it appear tidy?
Is it organized in such a way that I can have easy access?
Does it fit my vision of what a closet should like?
Are any of the items "someday" items? (Items that you think you will use at some point but haven't yet.)
If any of the items in your closet don't bring you some kind of spark of happiness, the KonMari method says to discard them. Why keep what doesn't better your life? A "someday" item is useless if the moment to use it never comes. If you focus on what makes sense to you, what is usable in the present and what adds to your space rather than diminishes it, that's what you should keep.
The KonMari Method
Organized areas perpetuate a fresh feel appeal to homeowners who love easy access and to be surrounded by the things they love. It's all about being selective. A home renovation often entails enlarging spaces, adding costly storage and tearing down walls. Make your home custom without enlarging your home's footprint by employing methods that involve using space to house beloved objects rather than extra "stuff." It's difficult to achieve quality in spaces that put quantity at the forefront. You can create your ideal space by only including items that bring contentment and promote the kind of energy you require to live well.
The KonMari method focuses on creating unique and custom spaces that function well and bring you peace of mind.  Similarly, it's important to customize your home's floor plan and determine what spaces and items matter to you most from the start, there will be no need for a home renovation that complicates your day-to-day. A custom home allows you to discover what you value most and plan accordingly!