Color can change the atmosphere of your home completely, evoking new feelings and giving your signature features an entirely new aesthetic. Changing up your palettes brings your home back to life, and in the world of kitchens, blue is a dominant trend. Making it a part of your home improvements requires you to understand a little about color.
Fifty Shades of Blue
The word "blue" represents a massive range of tones, from the warm and cozy to the cool and sophisticated. It can be almost neutral or act as a bold accent for your home improvements, so you can leverage it in a hundred different ways. If you plan on holding onto your existing kitchen's neutral tones, it will have to guide your choice of blue, but if you're doing a complete overhaul, you have unlimited choices. If warmth is a priority, you'll need a blue with a touch of purple in it. A green bias is cool, and a blue that has a dash of olive or black can act as your neutral.
Every room needs three kinds of colors: the neutral, the primary hue, and the accent. The neutral usually dominates, and the accent is generally a sparse highlight, but if you choose a sufficiently neutral blue, it can be used for 80% of your features, from the walls to the cabinetry.
The Color Wheel
If you don't have an eye for complementary shades, a color wheel is an excellent tool to use for your home improvements. It will give you an idea of what warm and cool blues look like and show you which accents work best with them. Hues on the opposite side of the wheel to your choice of blue will act as bold accents. Colors alongside blue are harmonious and can be used as accents if you prefer a subtle look. Color families are the various tones of each hue and can be added to your palette for a little variation. On the color wheel, they're the tones that graduate from the center to the circumference of the circle.
Context
The way a shade looks on its own is starkly different from the way it looks alongside other colors. Contrasts define your hue, so when you're choosing your palette, be sure to look at all your colors alongside one another. This will give you an accurate idea of your ultimate aesthetic. If you're using colored lighting, your tones will change even more because light will blend with every color in the room to create a new shade.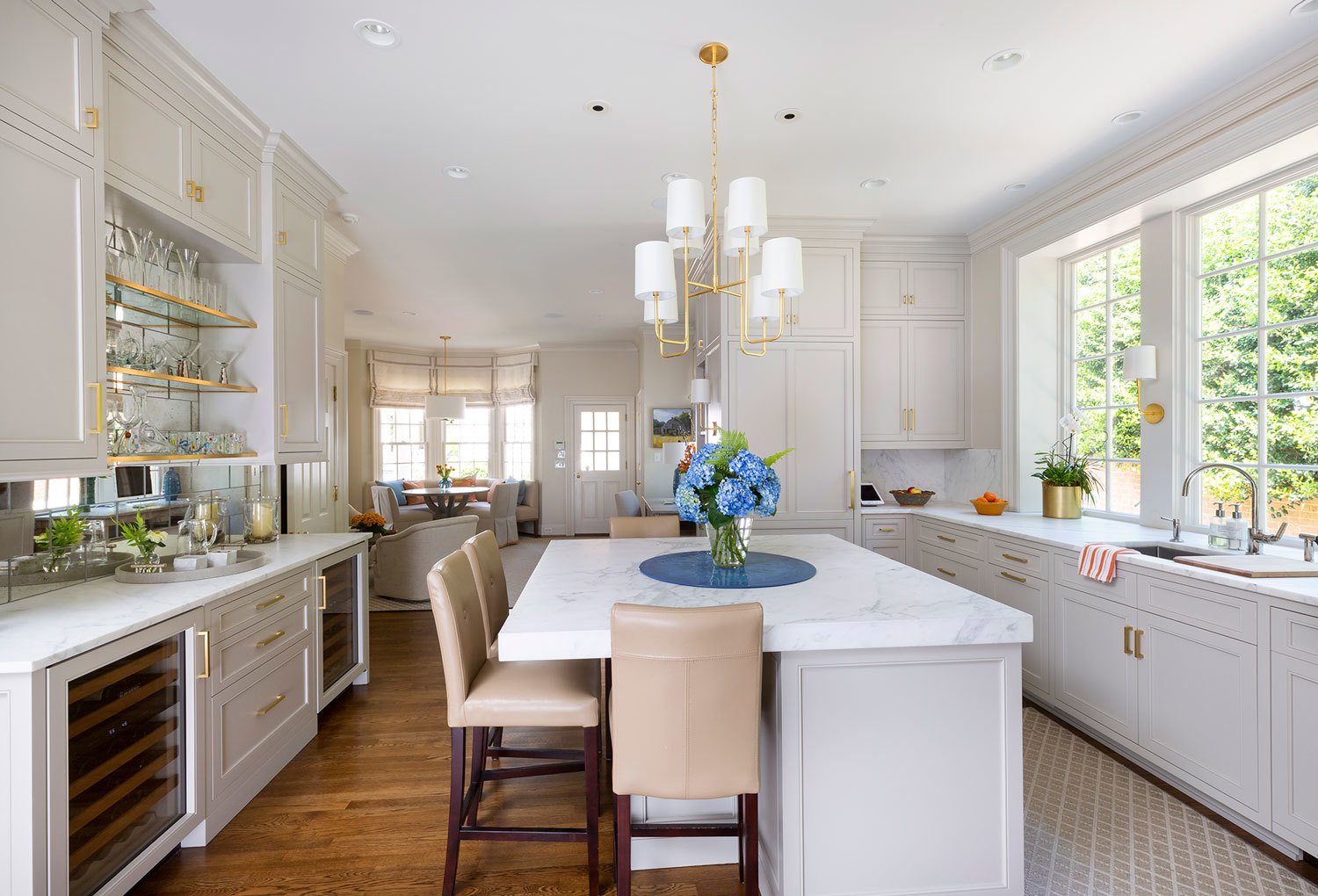 Color is intensely emotive, so working with it requires you to listen to your internal responses to it. If a palette feels right, trust your instincts.