From wearing hard hats underwater as a commercial diver to wearing hard hats building clients' dream homes
Servicing the Greater Cleveland areas, Brandon has been working as a Project Manager with Alair Solon since November 2019.
"Growing up, I always wanted to be an architect and for whatever reason, was always drawing houses," says Brandon.
With time spent in the United States Navy, commercial diving, and working for an excavating company, Brandon noticed a job posting for a Project Manager. Upon researching Alair Homes. "I was blown away at how quickly the company had grown and I couldn't wait to bring forward my diverse training in risk management to apply for an industry I had longed to be apart of.
For Brandon, who specialized in surface supplied (hard hat) diving, there is nothing quite like the skill of monitoring danger when you're relying on the top side who is managing your air intake. "I was trained to trust my team and how to communicate in very challenging situations," says Brandon. This experience paired with his service in the Navy and time spent deployed in Thailand, Philippines, Hong Kong, South Korea, Guam, Singapore and Malaysia – truly demonstrates Brandon's dedication to serve and an innate ability to handle any type of venture.
After the year and a half spent with the company, Brandon shares his favorite part of Alair is the transparent building process for clients. "One of Alair's main values is trust and that to me is one of the most important characteristics in the way our company does business. Our clients have complete control of selecting their finishes and materials as well as the ability to see all quotes from suppliers and subcontractors."
Brandon appreciates that residential building means creating spaces that people come home to and build memories with their families in. "The commercial world, you are typically constructing buildings and offices that people want to leave as soon as they can and go home, "says Brandon. "I love that homes are where families are built."
Alair now has over 120+ offices in the United States and Canada. The company has several weekly virtual meetings ranging from time connecting with Alair remodelers, partners, project managers and regional teams. "The chance to join these calls to learn from one another, receive feedback, problem solve, and obtain advice has been invaluable to my growth."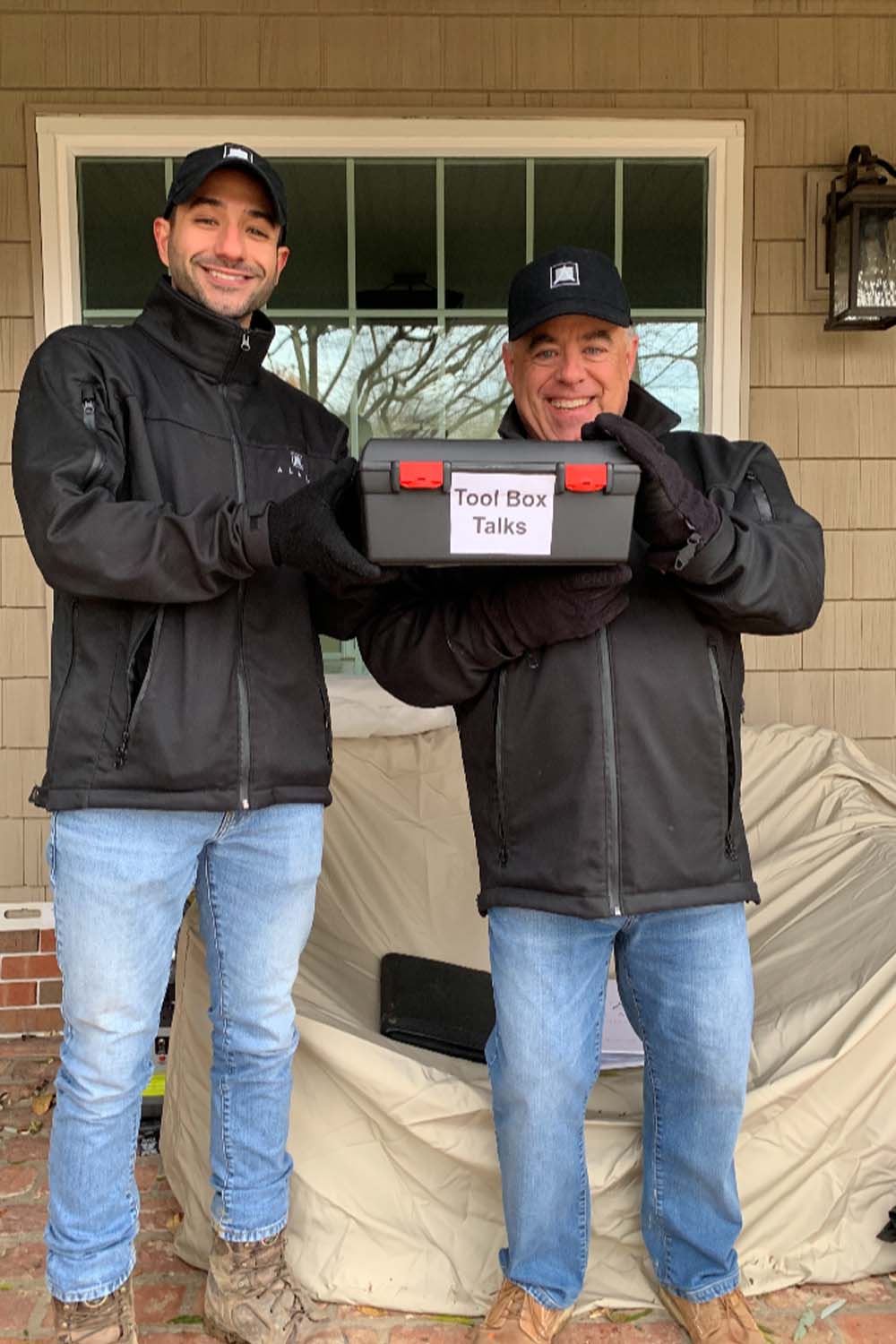 Solon's Managing Partner, Ken, is extremely detailed and knowledgeable about the home building and renovating process. He has been an important resource and guide in Brandon's entry into the industry. "I look at Ken as a mentor and a friend who I know I can rely on if I am unsure about a situation. We recently installed an elevator for one of our clients and the process went so smooth from beginning to end."
YOU CAN CHECK OUT THE COOL ELEVATOR ON AN INSTAGRAM REEL HERE
Stand Out Solon Project
"My favorite project thus far has been our current project in Aurora, Ohio. It all started with a crack in the driveway and has evolved into a large addition and renovation including a shop, elevator, large two-car garage workshop with a future 'apartment' above. The complexity of the project has allowed me to learn so much in a short period of time."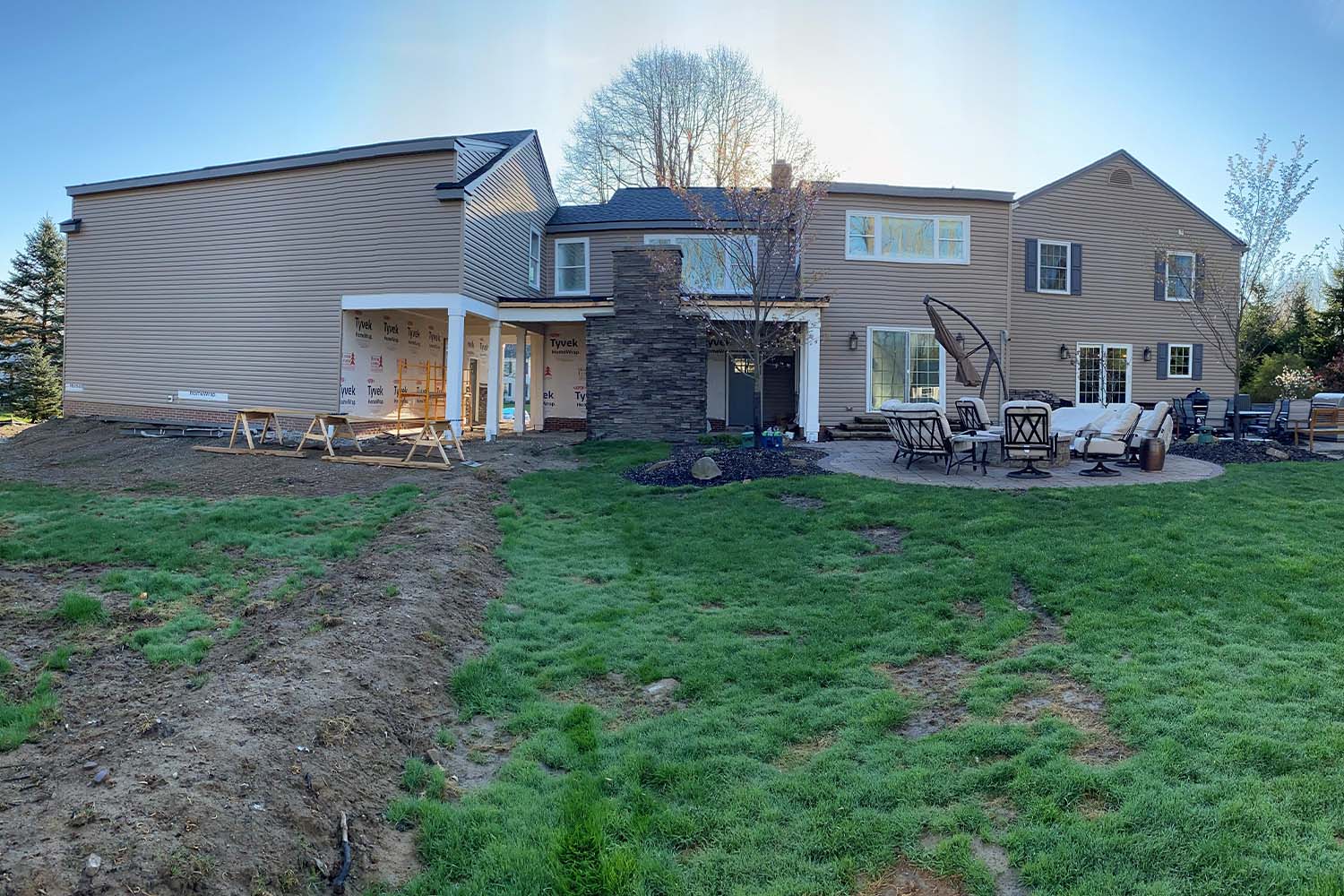 "Watching a project grow into someone's dream is incredibly rewarding!"
What's next for Brandon?
"The goals for our office and location are to grow the Alair brand across Ohio. My goal is to learn as much as I can and eventually develop my role into being a Partner. I hope to one day open and manage a new Alair location!" Brandon is also currently finishing a Construction Engineering Technology degree at the University of Akron with five courses remaining.
Younger Generation, Take Note
Brandon believes today's youth needs to become more aware of the industry and be more involved in the trades, project management, and construction field.
"Building and remodeling is a very challenging industry, on-top of facing COVID-19 issues which are causing supplier and trade shortages, and long lead times, qualified skilled professionals will continue to be sought after and rewarded," says Brandon.
His specific advice for anyone thinking of applying for work with Alair, or a new grad getting info the industry: "Keep focused and come in with an eagerness to learn. This industry is constantly evolving. If you work hard, pay attention to detail, and ask questions you will be successful. We have a tremendous number of resources that very few companies have – join us!"
Alair Solon is fortunate to have Brandon and all that he brings to provide meaningful experiences that allow clients to live better. You can trust him and the team with one of the most important investments you'll make in your life, your custom home or renovation.
What's Brandon currently listening and watching to continue to stay inspired?
Matt Risinger on YouTube here.
Books: "Flip the Script" by Oren Klaff, "Never Split the Difference" by Christopher Voss and Tahl Raz and "Traction" by Gino Wickman.