Celebrating St. Patrick's Day is a tradition in Northeastern Ohio! It's also one of the most celebrated holidays of the year, celebrating Irish culture and the patron Saint Patrick. The day has become an extremely entertaining holiday that symbolizes fun, festivities, and food. Especially here in Solon and the surrounding areas!
Here are some of our favorite spots nearby to celebrate this note-worthy holiday:
Mavis Winkle's Irish Pub
This exciting pub is located in Twinsburg and has been around for over twenty years. The pub offers attentive and friendly service with a special holiday menu for St. Patrick's Day. Generally, the pub opens early with a breakfast menu featuring Kegs & Eggs. Lunch and dinner feature customary Irish cuisines such as corned beef and cabbage and drink specials. Mavis Winkle's Irish Pub is a welcoming place to enjoy St. Patrick's Day.
Winking Lizard
The Winking Lizard Tavern has a rich history in Northeastern Ohio. The first tavern opened over three decades ago. The tavern features a unique atmosphere with a world-class beer list. The Beachwood location is the perfect place to relax on St. Patty's Day. The Winking Lizard's holiday menu offers a variety of options for every course including Paddy melts, Irish pizza, and numerous drink specials. Stop in and say cheers while celebrating all the festivities at the Winking Lizard Tavern in Beachwood.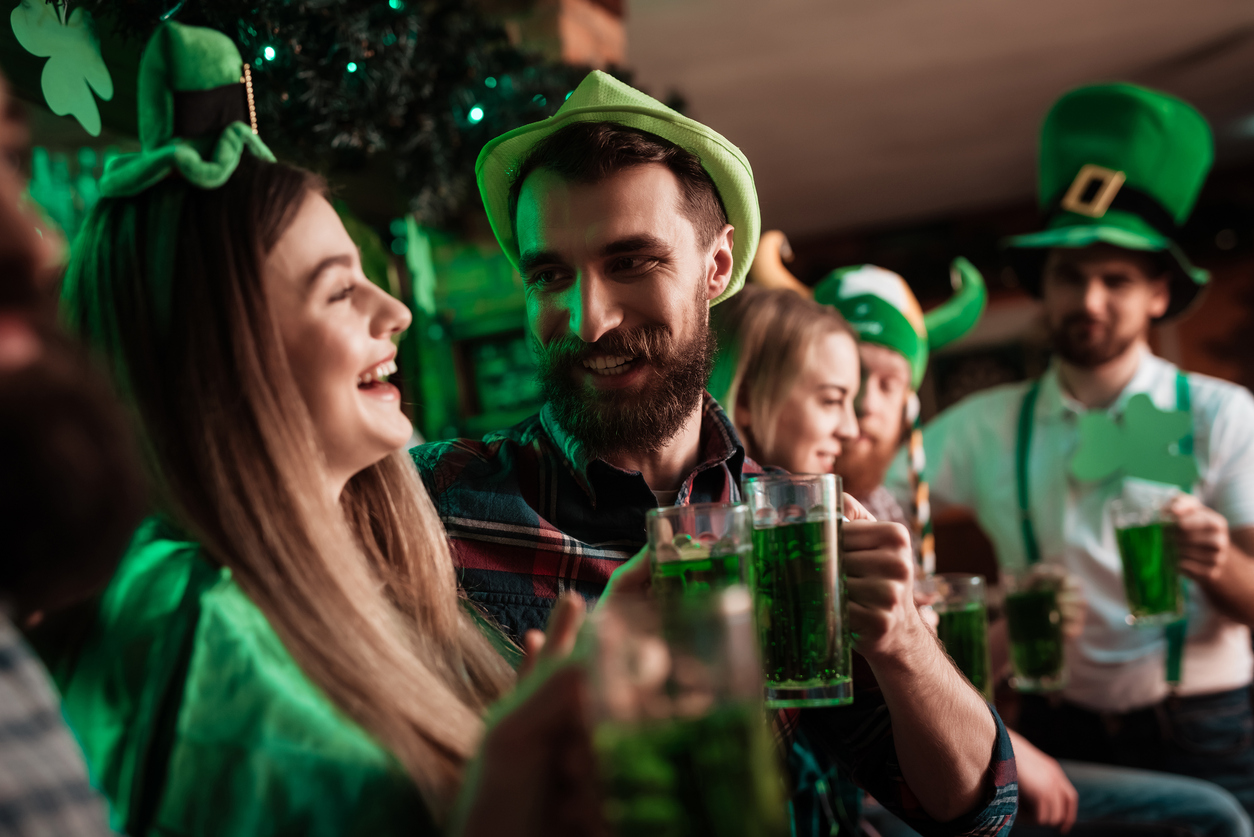 Cleveland St. Patrick's Day Parade
The first Cleveland St. Patrick's Day Parade began in 1867, making it one of the oldest and the largest in the country. The theme of the parade this year is Irish Churches of the Diocese of Cleveland. The 2019 parade begins at 2:04 pm and concludes after 5:30 pm. There will be plenty of green beer, corned beef, and shamrocks to last from dawn to dusk. After the parade, festivities continue at plenty of local bars and pubs all over downtown!
Play Day Cafe
Play Day Café is an indoor playground for children located in Solon. This contemporary playground brings a modern approach to children's fitness through active play! It's also a great option for the whole family this St. Patrick's Day. Enjoy five active play areas, and rent it out for groups, birthday parties, and other organizations, too!
The team at Alair Homes hopes you and your family enjoy some of these festive events during this fun time of year. If you see us out and about, be sure to stop by and say hello. We'd love to meet you!