Whether building your retirement villa on Captiva Island or a vacation home in Sanibel, hiring the right team of professionals makes it possible to construct the home of your dreams. Many people resort to going through the bidding process when trying to find a builder. However, it often fails to deliver the quality of work they hope for and can lead to many issues. Resorting to other options is often the better choice.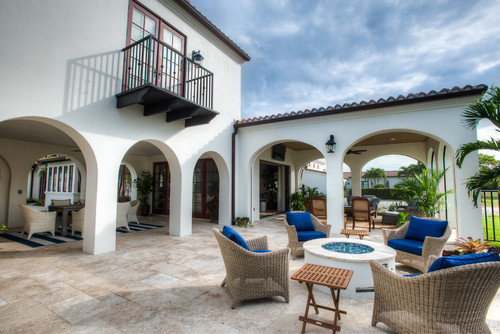 Issues with Bids
The bidding process is sometimes complicated and unsuccessful because each builder is different and each custom home is also unique. Many different designs, layouts and features make up the final product. The pricing may appear competitive, but that does not mean that all builders are equal in their workmanship, reputation or expertise. Choosing a low bid could mean that the home is not built to the highest standards. Hidden costs also are sometimes undisclosed until construction is complete. Sometimes, builders cut corners just to complete the project and still make a profit. You may save money but end up living in a home that is low-quality and needs repairs far sooner than you are prepared to make them.
Hiring a low-cost builder also can mean that unprofessional sub-contractors are hired to work on your new home. Crooked tile, uneven paint colors, improperly installed countertops or electrical and plumbing lines that fail to pass inspection the first time around can result.
Avoid making a decision based strictly on price. Clients who make their decision based on cost alone sometimes experience delays, unexpected costs or disputes. All make it difficult to look forward to moving into the house. Instead, look at the qualifications of each builder. What is their reputation like? How does their portfolio look? Do they offer a warranty? What are their trade organization affiliations? How do they manage communication? Sometimes, paying more is worth it. The end result of a better customer service experience and finished product often more than makes up for the few dollar difference in quotes.
Interviewing Builders
While bidding is not always the best way to find a general contractor, it is important to review your options. Ask friends and family for recommendations of people they have built or renovated homes with. Make three choices, and plan to meet with them. Discovery meetings give you the opportunity to explain your project. They also provide you with the opportunity to ask questions and see how well you interact with the professional. It is important to find someone who is friendly and personable. You will spend a lot of time with this person. Make sure you get along with them.
Builders with strong communication skills and those who responds quickly to your questions or inquiries are excellent choices. If your builder has a clear, easy to use communication process, that is also helpful. Alair Homes Sanibel utilizes a proprietary online system to keep clients informed. Ask us about this during your discover meeting. Above all, remember, the purpose of interviewing each person is to find the right fit instead of only shopping around for the best price.
Building a new home involves finding a builder who is skilled and qualified to perform the job. Avoid focusing too much on the cost, and instead, consider qualifications. This ensures that your finished product will offer everything you are looking for and the time spent getting there will remain positive.
Share: