With any home renovation, a considerable amount of time and experience is required to effectively complete the project planning process. Having to make so many decisions can often seem overwhelming to many homeowners. Through collaboration with dedicated architects, interior designers, and trade partners, our expert team is able to break down these decisions into simple steps that make your renovation experience more enjoyable. We are able to ensure the best possible results for a project by creating very detailed scopes of work that lead to real budget numbers during the planning stages, allowing costs to be determined and agreed upon before going to construction. Once construction begins, clients have full visibility of their project through our Client Control™ Software, giving peace of mind throughout the process. 
We recently completed a major renovation in Denver, NC that consisted of modifying a challenging floor plan. Our clients purchased a mid-century modern home along Lake Norman. The home was originally built in the late '70s with a very choppy layout and many closed off rooms. The homeowners wanted to renovate the outdated kitchen, living area, and courtyard into modern and open spaces.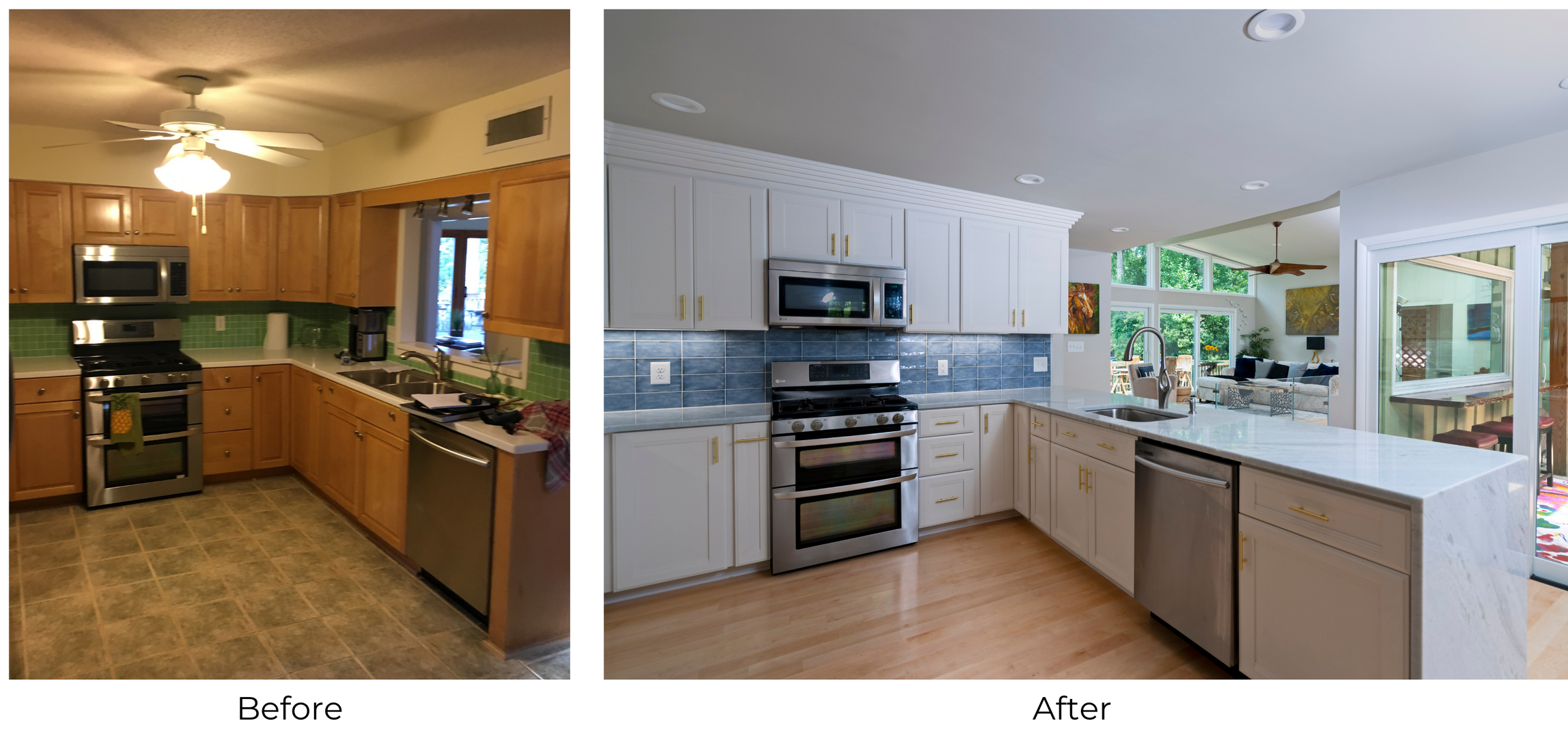 The homeowners dreamed of connecting the kitchen and living area. Since we knew our client's objectives from the beginning of the project, we were able to successfully plan and execute exactly what they were envisioning. Walls were removed from what was a hallway, and the living room and kitchen spaces were connected to achieve a more open floor plan and to let more light in. Both rooms contained long spans which made it challenging to structurally support, so beams were added in the ceiling to open the space and properly support the roof.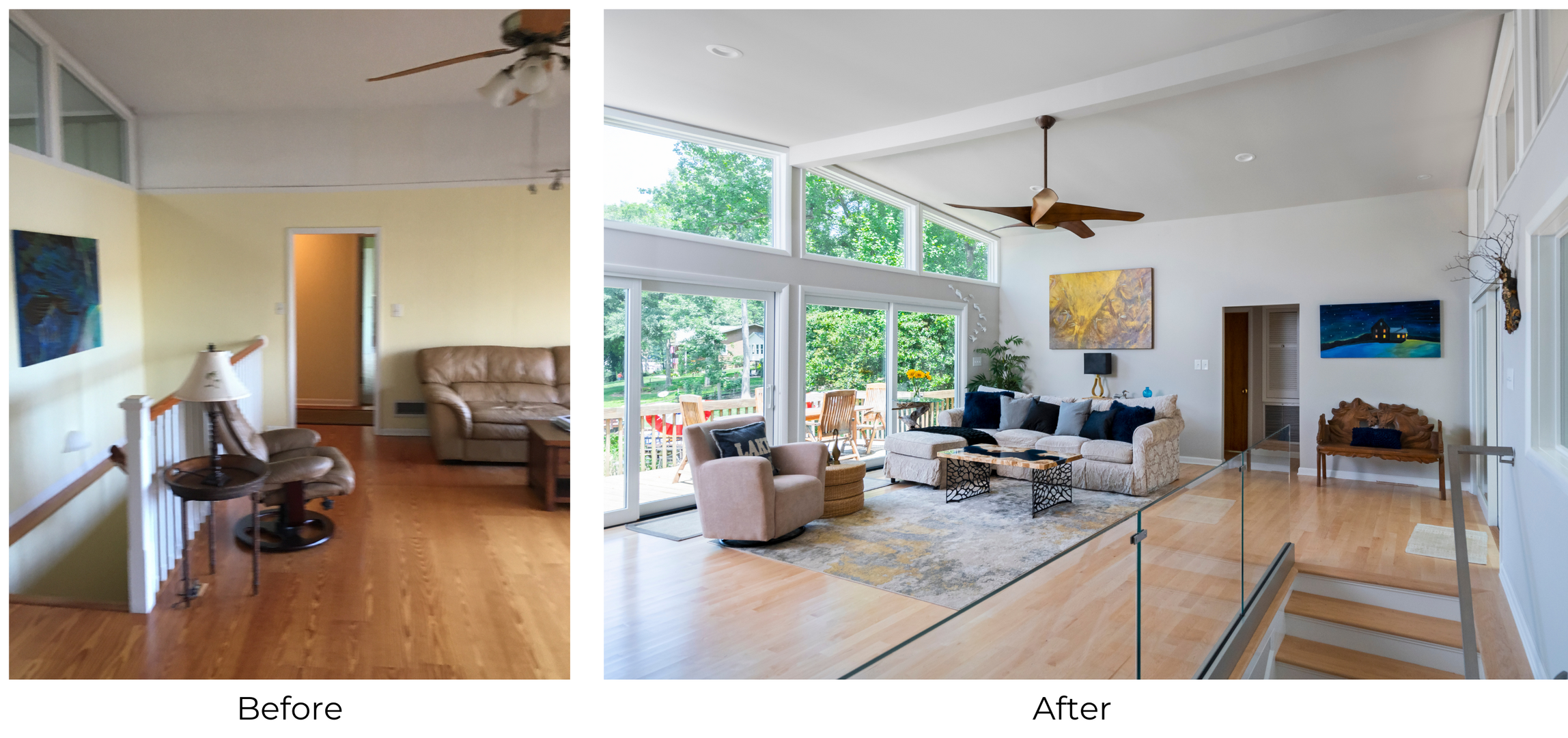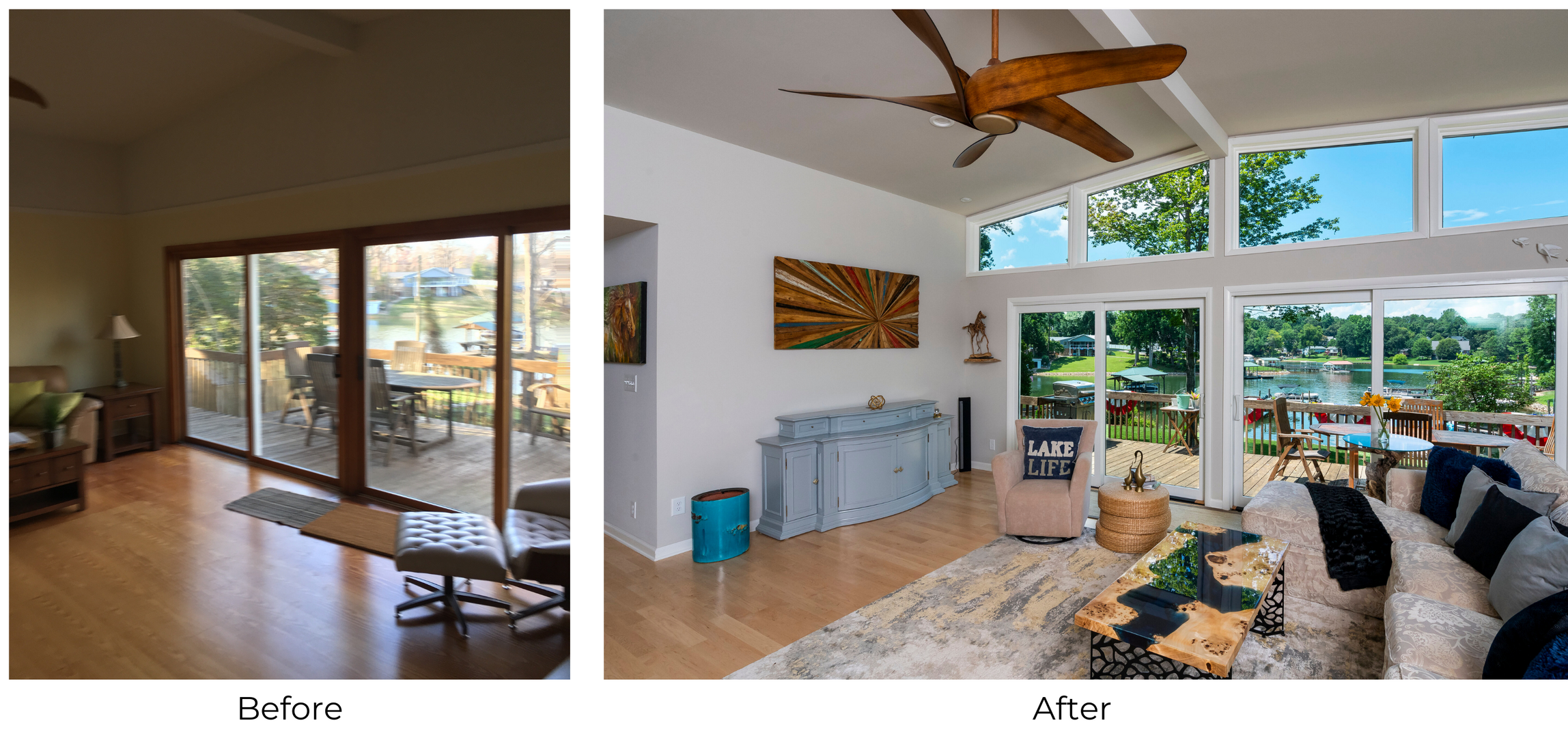 In the project planning stage, 95% of all design decisions are confirmed, ensuring plenty of time to make good decisions and no surprises during construction.
"The Client Control™ system keeps track of all project details. No money is spent without the client's written approval. We make sure to consider the smallest of details with our clients during the design process. For example, lighting. Does your child wake up in the middle of the night for a glass of water and need lighting to get to the bathroom safely? We plan for how you want to live inside your home. This is what makes a difference." -David Bengtson, Partner, Alair Homes Lake Norman 

Project planning provides the time and ability to visualize and create solutions. In the dining area, we were able to hide the air conditioning return vent in a stylish way by placing a contemporary black and white grill cover that allowed air to flow while hiding the unattractive return.  
We love that our project management system gives homeowners complete transparency, knowledge, and control over their project. Our goal is to provide the best quality experience for our clients with as little risk of the unknown as possible. If you are interested in learning more about effective and creative remodeling options for your home, contact Alair Homes Lake Norman to schedule a consultation.
Share: