No matter the size of the kitchen, additional storage space is always needed. If you're looking for ways to organize and declutter your home, there are plenty of creative ways to renovate your kitchen to be both functional and design worthy. The team at Alair Homes Lake Norman has worked to help many of our clients find smart storage solutions while designing, renovating, and building their homes. 
Take a look at these tips on space-saving solutions for your next kitchen renovation or custom home.
Shelving That is Convenient and Stylish
Before deciding on what types of shelving you should have for your kitchen, keep in mind functionality and the overall aesthetic you want to portray. Once you've determined the priorities for your kitchen space, this will help you decide on your storage needs. Glass cabinet doors and open shelving in the kitchen pictured below provide quick visual access to bowls and vases. These types of shelves can additionally serve as a display for decorative pieces you want to show off in your kitchen to give it more personality and style. The kitchen island also includes custom shelving which makes it easy to reach tools while preparing a meal.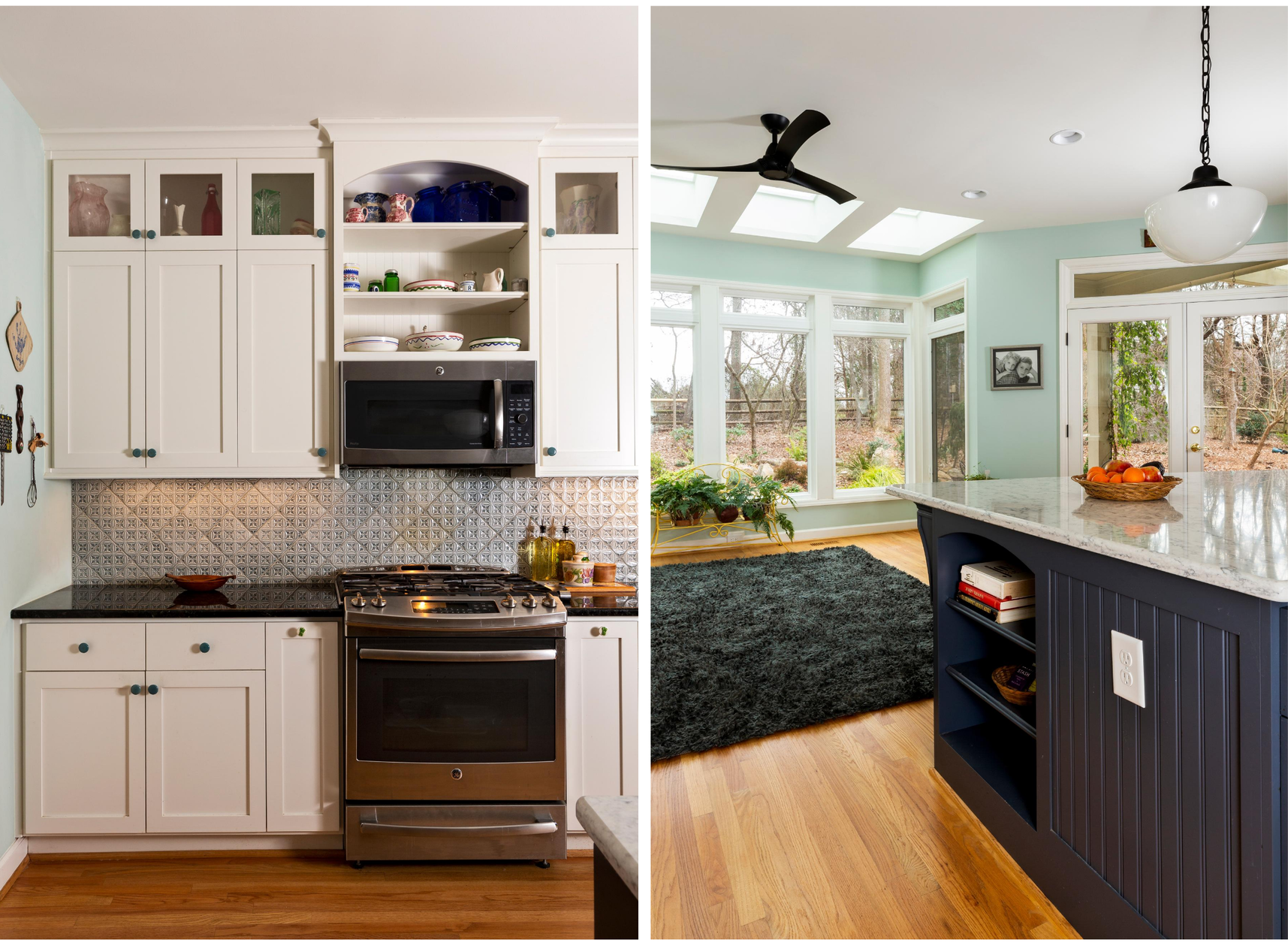 Even though tall shelves maximize the most out of the space given, they aren't always easily reachable. One innovative solution for these types of situations is an integrated folding step stool. With its flippable design it is easy to access and use, providing extra height to reach those taller, harder to get to cabinets.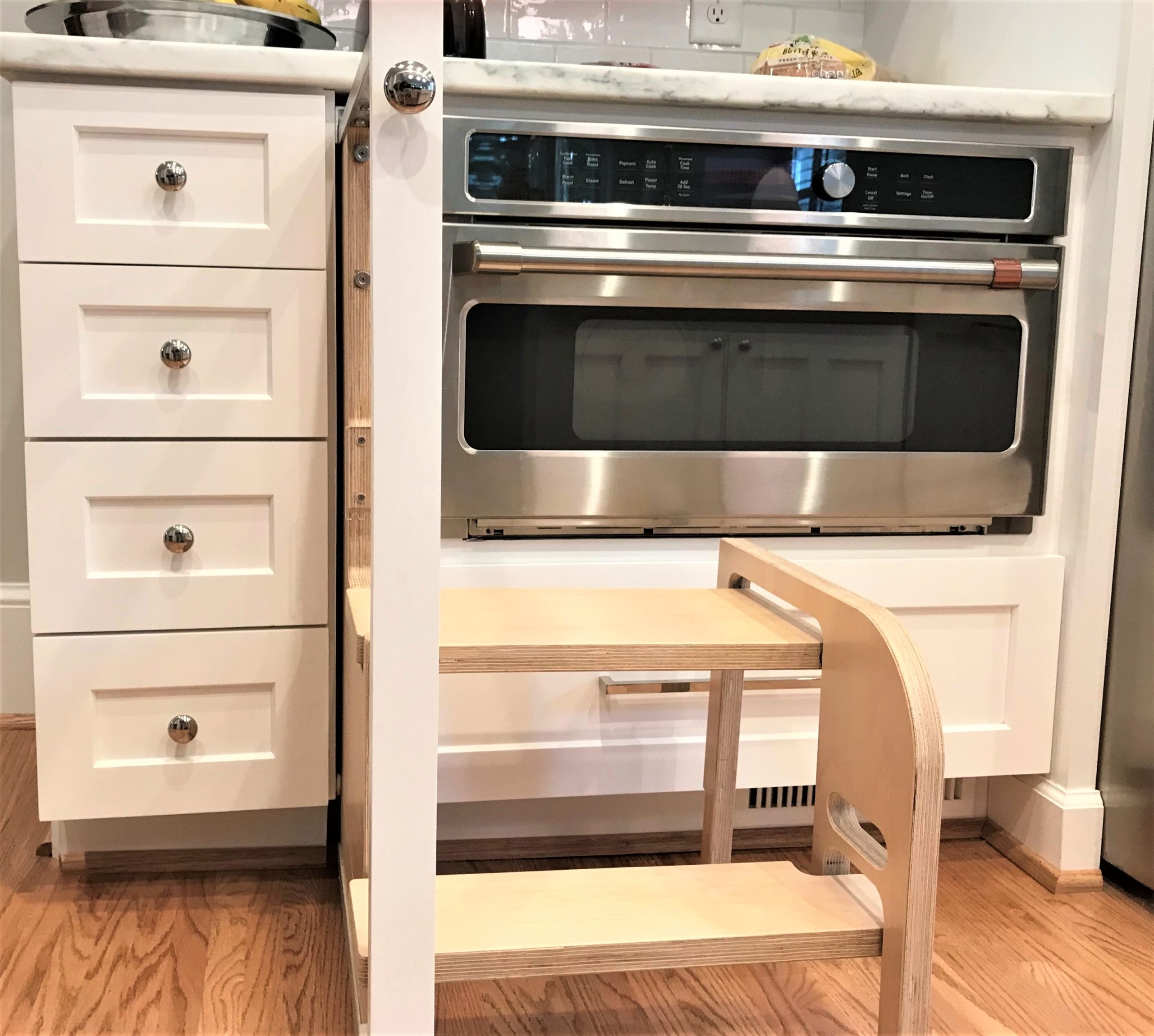 Hideaway Storage Options
Is there anything in your kitchen you don't want visible? Identifying the issues in your kitchen initially through project planning will aid the renovation to solve these problems. You may want to reserve extra room for food preparation but you aren't willing to give up the storage space. With a team of experts by your side, your preferences come first and strategic planning will be used to create your ideal kitchen. For this kitchen, hiding the trash bin provided a cleaner look so the trash bin is hidden in a pull-out drawer, keeping it tucked away unseen, while providing easy access and freeing up floor space.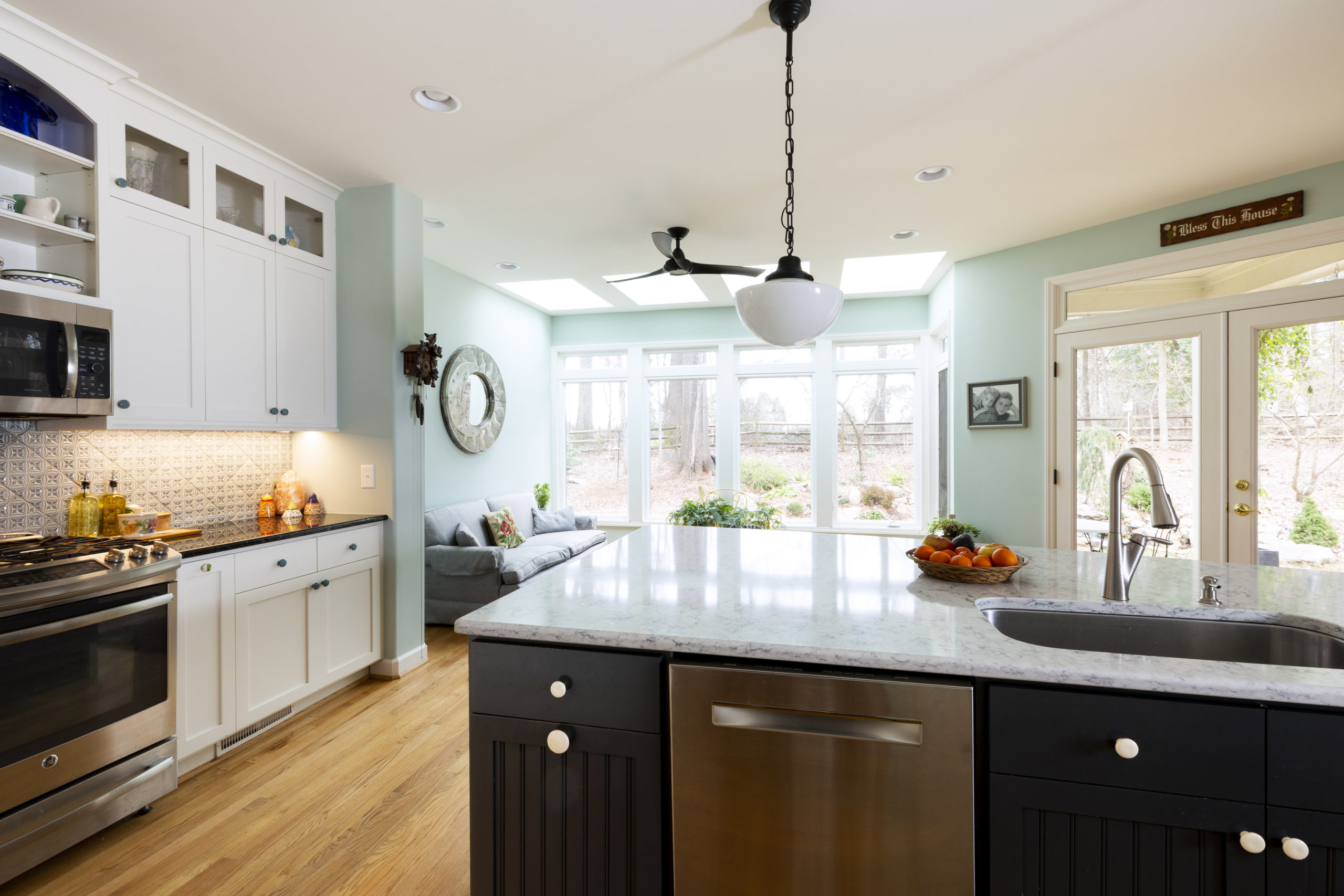 The pocket pantry door is a perfect smart storage solution when you are limited on space in your kitchen. To maximize this storage space, we customized the depths and sizes of the pantry shelves to match heights based on the client's needs.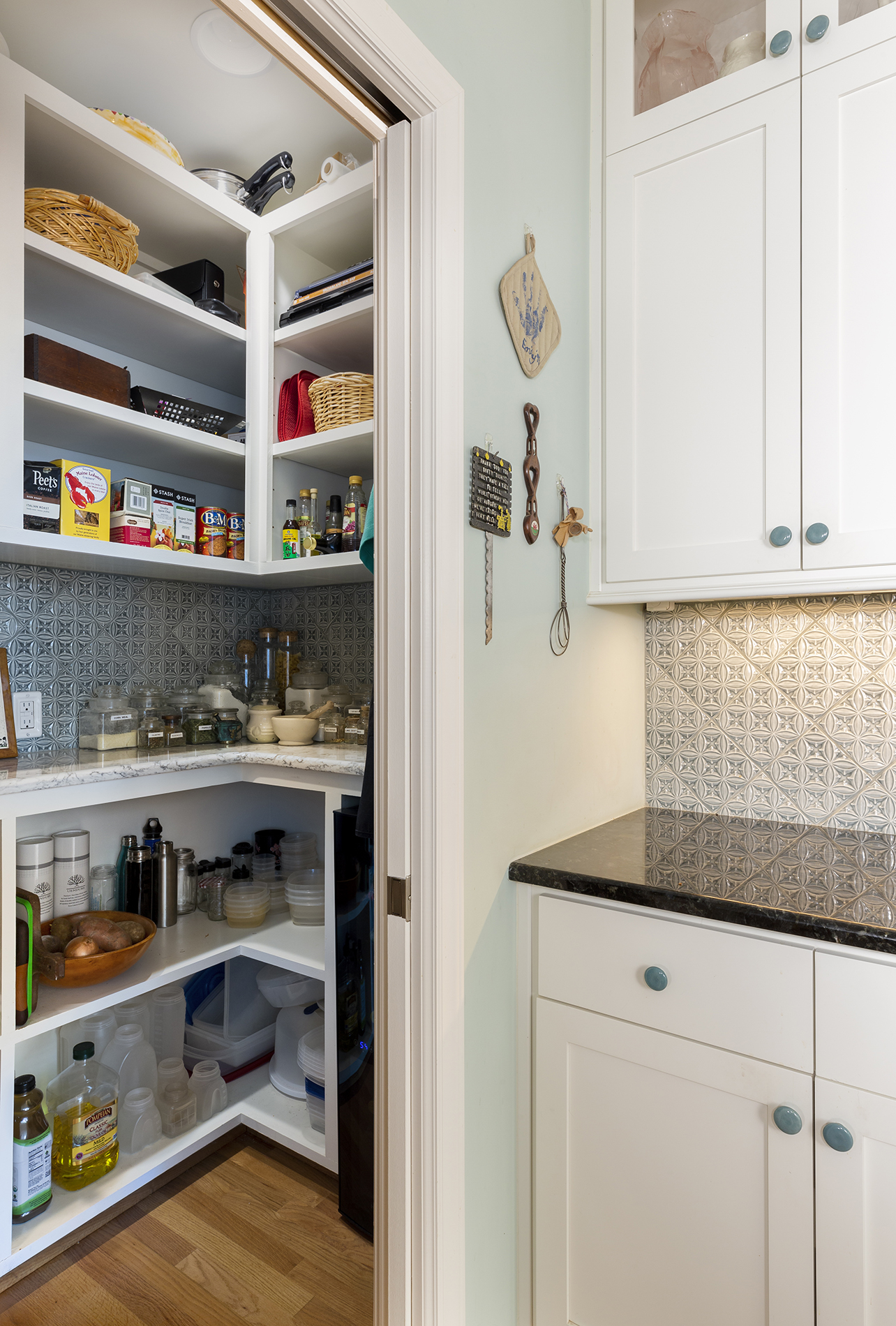 Talk With Your Builder About Storage for Your Home
With today's busy schedules, easy and practical solutions can improve overall quality of life. Call the Alair Homes Lake Norman team today to discuss how to create more efficient and functional spaces specific to your family's needs.