Whole Home Remodel | Where to Start?
Reading Time: 6 minutes
By: Stacy
If you love where you live but wish your home was a better fit for your lifestyle, functionality needs, and design preferences, a whole home remodel might make sense. It can give you the chance to stay in your desired neighborhood while enjoying a place that checks off all your boxes. It also takes the pressure of having to house hunt and purchase a new home off your plate.
Once you decide to officially avoid the hassle of moving and go forward with a whole home remodel, you may wonder, where do I even start? Just like building a custom home, a large scale remodel is a significant undertaking that offers almost unlimited design and construction possibilities. As a Kirkland custom home builder and remodeler, Alair Kirkland has done all the heavy lifting and created a guide to help you get started on this journey. Make this process a bit less overwhelming for yourself, and look to this handy blog post when starting your home remodeling project.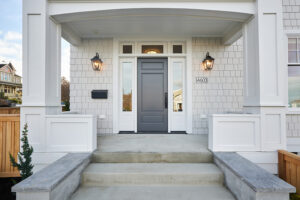 Table of Contents
1. Understand Your Vision
2. Consider the Future
3. Create a Budget
4. Decide How to Fund The Home Remodel
5. Find a Home Builder or Remodeler
6. Figure Out Where You'll Live
7. Consider Utilities and Structural Requirements
8. Expect the Unexpected
1. Understand Your Vision
First and foremost, make sure you know exactly why you want to pursue a whole home remodel. Maybe you'd like to increase your square footage and add a few extra rooms for your family and friends to enjoy.
Or perhaps you hope to make some changes that allow you to have a more open layout and indoor/outdoor living experience. Since remodeling your entire home is a significant, expensive undertaking, it's essential that you nail down your unique goals and vision. If you're not completely sure what you wish to accomplish, you can always turn to books, magazines, and internet resources like YouTube, Pinterest, and Houzz for inspiration. Also, don't be afraid to reach out to friends or family members that have been through a big remodel project and ask for their advice or recommendations.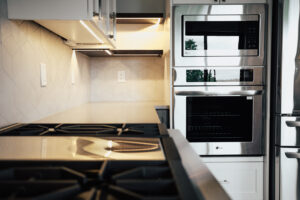 2. Consider the Future
If you want to undergo a large scale remodel, there's a good chance you want to stay in your home for quite some time. Therefore, it's important to think about whether your vision will meet your needs 5, 10, and 20+ years from now. Are you thinking about having more children in the future and therefore will need even more bedrooms than you do now? Maybe having that steep set of stairs will become burdensome as you age. If you think ahead, you'll be able to make the most out of your investment and avoid having to do another remodel down the road. Feel free to run all your ideas by your remodeler or home builder and ask for their professional opinion.
3. Create a Budget
There are a number of factors that influence the cost of a home remodel. Generally speaking, the larger your home is and the more elaborate your wish list is, the higher your total bill will be. Take a thorough look at your finances and determine how much you can and want to spend on your remodel. With a budget in place, you can get a better idea of what's possible and what's not. Keep in mind that if you want to create your forever home, you might as well invest in what you truly want. After all, a whole home remodel is still a more affordable alternative to buying a new home or building a custom one.
4. Decide How to Fund the Home Remodel
Let's be honest. A large scale remodel is not cheap, no matter what's involved in it. Unless you have the cash to pay for all of it upfront, you should explore various funding options. If you have some equity in your home, a home equity loan or home equity line of credit (HELOC) might be your best bet. A home equity loan offers a lump sum of money upfront, while a HELOC acts as a revolving line of credit you can borrow from at any time, up to a set credit limit. You may also want to look into personal loans, credit cards, and government loans, depending on the specifics of your project and how much you need to borrow.
5. Find a Home Builder or Remodeler
While you can attempt to perform some smaller home improvement projects on your own, a whole home remodel is never something you should attempt. Chances are you don't have the skills, experience, tools, or resources to complete most of the tasks and can end up making mistakes that cost you time and money. If you're going to commit to remodeling your entire home, it's in your best interest to hire the pros. This can either come in the form of a home builder or remodeling contractor. As a professional Kirkland home remodeler, Alair Kirkland is here to help bring your plans to reality. We can handle every aspect of your home remodel beautifully, from a new kitchen island and lighting fixtures to basement and spare room additions.
6. Figure Out Where You'll Live
Depending on the scope of your project, it might make sense to live somewhere else during your remodel. This is particularly true if you have children and/or pets and simply don't want to deal with the noises and lifestyle disruptions. Fortunately, there are many places you can stay, including a loved one's home, short-term rental apartment, vacation rental, extended-stay hotel, or temporary rental home. Be sure to factor your temporary living expenses into the cost of your remodel.
7. Consider Utilities and Structural Requirements
Gas, water, and electricity will play a huge role in what you can and cannot do with your whole home remodel. Once you find a team of professionals to complete your project, ask them how your utilities will impact your plans. Here at Alair, we'll inform you of any challenges you might face and give you realistic expectations. In addition to your utilities, think about any structural changes you'd like to make and how they'll affect the integrity of your home and building code. While these aspects of a remodel project aren't as exciting as the design, they're important to keep in mind.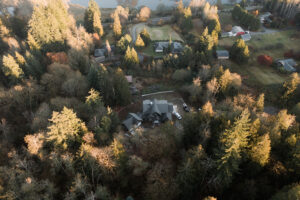 8. Expect the Unexpected
In a perfect world, your remodeling project would go as planned. The reality, however, is that hiccups are bound to pop up. Despite your best efforts to budget, plan, and hire a qualified team, you will likely face unexpected delays and other issues, such as material shortages, changes in design plans, or permit obstructions. As long as you go into your whole home remodel with a team of trusted professionals by your side and a positive mindset, you'll likely achieve your desired outcome and keep your stress levels at bay.
Are You Ready For Your Kirkland Home Remodel?
Now that you know where to start when it comes to home remodeling, we invite you to reach out to us here at Alair Kirkland. We are a premier custom home builder and remodeler in Kirkland, Washington, excited to make your design and construction dreams realized. Contact us today to learn more about whole home remodeling and how you can get started working with Alair!