We are one month into 2016, and many people have already started to forget about their New Year's resolutions. Did you commit to spending more time outdoors? Perhaps your goal was to get in shape? Maybe you want to learn more about art or history, or that promise you made to yourself could have simply involved spending more time with your family. Whatever it was, don't set it on the back burner just yet. Here are some great things to do in Hudson that can help you to accomplish your New Year's resolution for 2016.
Get Fit
A popular resolution is to get in shape, lose weight or simply be healthy. In Hudson, there are plenty of ways that you can accomplish this. The city offers an abundance of gyms to meet your lifestyle and fitness needs. A few possibilities include:
· Anytime Fitness
· Hudson Fitness and Pilates Gym
· Yoga Lounge
When searching for a gym, make sure to look for one that offers classes suited to your interests. Childcare might also be an important consideration for families with young children, and membership rates and contract requirements are also worth noting for those with little ones at home. Join the right gym, and you'll be rewarded with the support and encouragement you need to realize your resolutions, get active and find your ideal level of physical fitness.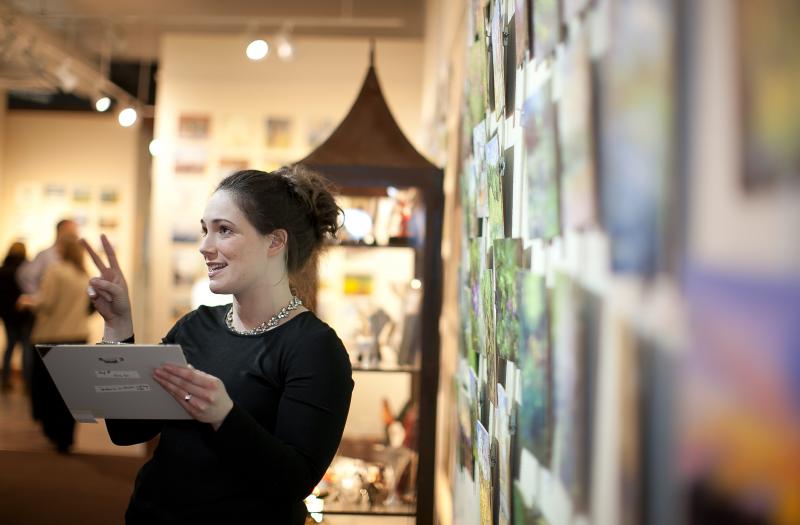 Learn Something New
Expanding your knowledge base and keeping your mind active is important for many reasons. Not only will it keep life interesting, but it can help you to feel healthier, more productive and a part of the world around you. Some great ways to continue learning at any stage in life include visiting an art gallery or museum. Hudson offers many opportunities for the budding artist or novice historian to discover, learn and grow.
Find works from local, national and international artists at the Kent State University Art Gallery. This gallery showcases work from students and also hosts permanent and traveling collections. The is also close by. Larger than the Kent State Gallery, this is the ideal spot to visit to enjoy better known collections and learn about a variety of art mediums.
Get Outdoors
Sometimes reaching a goal involves spending less time at your desk and more time outdoors. If this describes what you need to do, take in the scenery surrounding Hudson, Ohio at Hudson Springs Park. This beautiful park boasts 260-acres of natural preserve, trails and lakes. A visit here will put you face to face with a variety of native water fowl, fox, deer, herons and owls. While here, also enjoy some disc golf, volleyball, picnic areas and an open play meadow. Springs Park is the perfect spot to visit for an afternoon getaway on your own or for a weekend excursion with the entire family.
Your New Year's resolution isn't something to put off until next year or skip over simply because you can't find a way to make it happen. Get fit, get outdoors or learn something by visiting a new museum. You'll feel a sense of accomplishment when your resolution becomes a reality and enjoy a higher quality of life in Hudson in the process.