Hudson during the summer months probably won't be what you expect. Although this town is a suburb of Cleveland, it has a small-town character all its own. The city's old buildings remain intact; its wild areas remain wild. It counts as an ideal place to vacation in the Midwest. There are things to do for the recreational athlete – hello, 1,000 acres of parkland – as well as for the intellectual. All in all, no matter what you decide to do, it's very likely you'll wind up wanting more. Here's a look at some of the things the Alair Homes Hudson team plans to do in the summer of 2018.
1. Hike the Ledges Overlook
Stunning rock formations and delicious-smelling deciduous trees make the Ledges Overlook one of the city's most popular hiking destinations. It's both an excellent place to try out your hiking talents and a place to just sit and take in the amazing views.
Along the way, you'll find amazing treasures like a horse carved in the rock walls, a staircase carved through the ledges, and moss-covered everything. In all, it's a beautifully impressive 2.2-mile loop through some of the most amazing geological features you'll ever encounter.
2. The Skyline Trampoline Park
This counts as one of the most interesting parks you'll ever visit and definitely the place you want to go to bounce off a bad day. Let it all hang out in the freestyle jump area, or dive headfirst into the foam zone. It's a great place to get fit and have fun at the same time.
3. The Learned Owl Bookstore
Although this city offers plenty of outdoorsy things to do, sometimes, you just need to get inside for a bit and escape the heat. As the days grow warmer, make a list of places that give you a retreat from the heat. The Learned Owl bookstore is one of them. This indie bookshop is located on a street that some visitors have called "Harry Potter land." On the warmest days, stop in to listen to a local author give a reading from his/ her book or to browse for books to read by the pool later. You may find that you never want to leave!
4. The Historic District
Some of the most scenic walking you'll do won't be in the area's thousand acres of parkland but through its historic downtown district. This counts as a nice place to stroll when you're in the mood to window shop or if you just want to hang out at a local coffee shop for a bit. Every brick in each old building tells a bit of the city's story. If you're an architecture buff at all, this counts as a must-see while you're here.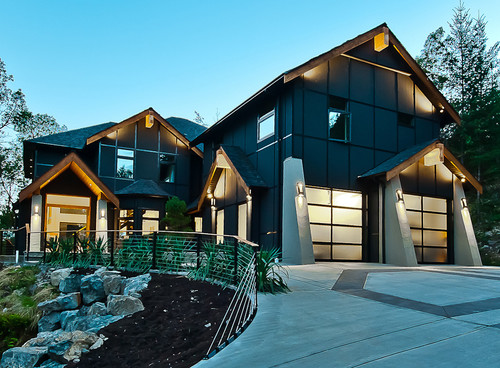 Final Words
Many people come to Hudson hoping to experience some of the nostalgia that only a small-town can inspire. And with destinations like The Learned Owl and the Historic Downtown, they're not disappointed. But this city is about more than just nostalgia. Play parks like the trampoline park as well as a thousand acres of open spaces make this place a mix of the modern and the antique, the natural and the city. If you've come to visit and have decided that you want to stay, contact us. At Alair Homes Hudson, we can build you a custom home that fits the character of this place and your family perfectly.