Building a new home can be an exciting process as you look forward to relocating and moving into a new house. There are often many steps involved in building a house to ensure that it's completed properly. If you want a smooth and successful process, you'll need to know a few tips on choosing a custom home builder that you can trust to manage the project.
Assist with Finding a Lot
Look for a professional who can assist you with finding a lot to purchase in a specific area that you're looking to build a new house. If you don't already own a lot, the right builder can help you because they'll have access to lots in specific neighborhoods that you may be interested in owning a home. They can offer you information about the local area to determine if it meets the needs of your family and is close to your current job.
Acts as a Partner
The best custom home builders know that your opinion matters as the buyer and will make it a point to act as a partner when you work together. He'll understand that you're a team and that there are many ways he can assist you with the process without taking complete control of it. He'll also work closely with the design team to ensure that the style of the home is what you prefer. They'll go over many factors with you, which includes the layout of the interior setting, the size of the rooms, and elevations.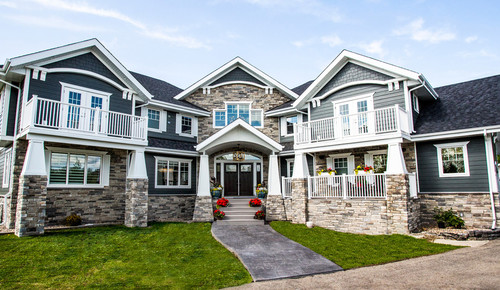 Good Reputation
The reputation of the home builder will speak volumes when deciding who you want to hire for your project. It's important to ask other professionals in the industry about the builder's reputation and if they stand out. Consider reading reviews online, which will give you an idea of how satisfied former customers have been in past years. The individual will also need several years of experience in the industry to ensure that they're prepared for the project and have a high level of expertise.
Communicates Well
You'll be thankful to have a professional home builder who communicates well and keeps you informed on the process of building your dream home. They'll inform you of any issues that arise and if there are delays instead of keeping you in the dark. You'll have a better idea of when you'll be able to move in and if certain supplies arrive on time.
Knowledge of Building Systems
Search for someone who has advanced knowledge of building systems to ensure that the subcontractors who are working on the lot complete each step according to the designer's plan. They'll inspect each part of the house to ensure that it's up to code and is safe. When interviewing the home builder, don't be afraid to ask if they have an advanced degree from accredited building schools to ensure that they're educated and adequately trained for the job.
Choosing a custom home builder doesn't have to be overwhelming when you're new to the experience of building a new home for the first time. With the right tips and steps followed, you can have peace of minding finding the right professional, like Alair Homes Hudson, to assist you with building your dream home and listening to your needs.
Share: