Custom home builders and interior designers create a dynamic duo that can deliver exceptional results. Joining talents from both sides, they are able to visualize, plan, and execute precisely what a homeowner is envisioning. When it comes to building a custom home or renovating a space, a designer can aid the process in multiple ways. A long time market partner of Alair Homes High Country, Interior Designer Jamie Lynne Smith shares with us how she incorporates nature into the design process.  
Jamie acquired her Bachelor's Degree in Interior Design and a minor in Business from Appalachian State University in 2007. She was introduced to the world of construction while working for a local family-owned cabinet shop and later established her own interior design company, The Glasswing Design Co.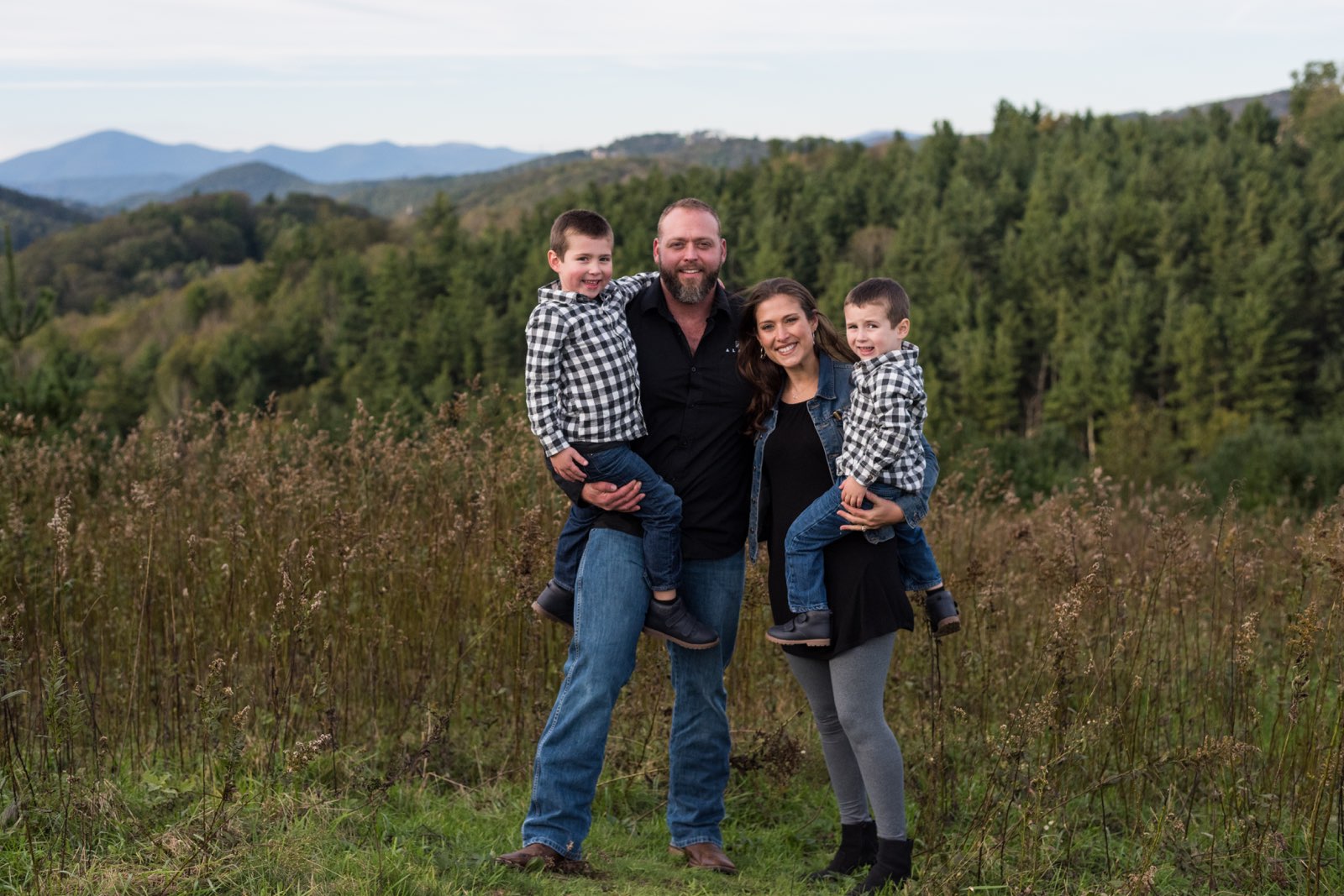 What is your role at Greenbrook Design?
"I became a cabinetry designer for Greenbrook Design a year ago after admiring their work for nearly a decade. I love being a part of a team that can literally build people's dreams with their hands. It's an honor to be able to represent their name in the High Country and bring their craftsmanship and unique creations to a place in our state that so many want to call home."
What inspires your sense of design?
"I find great wonder and inspiration in all aspects of nature. My business name, The Glasswing Design Co., was influenced by my fascination with butterflies. The way a tiny, squishy worm transforms into a weightless, flying marvel is astounding to me. Transformation is a significant feature of design much like metamorphosis is significant to a butterfly. It is important to enjoy the process and appreciate all of the tiny steps as you await the end result!"
What is trending in High Country design?
"Homeowners are favoring the ever popular monochromatic color scheme: lots of white contrasted with dark floors, dark countertops, and gray hues for walls. Timeless shaker style cabinets remain a top pick along with leathered granite countertops which have a softer texture and look to them, suiting all tastes from casual to rustic to elegant." 
What has been your favorite Alair Homes High Country project to work on?
"My favorite project so far has been the Boone kitchen remodel. Our main goal was to brighten this space and modernize its capabilities. It had to be functional for cooking and comfortable for entertaining a crowd simultaneously. The island is not only a blank slate for an inspired chef, it also boasts storage all the way around. The addition of the wet bar allows for multiple things to be taking place at once. Incorporating earth tones in the stone backsplash adds warmth to the bright and crisp aesthetic. The white cabinets with the dark leathered granite countertops creates a striking visual contrast that brings new life to this well-loved space."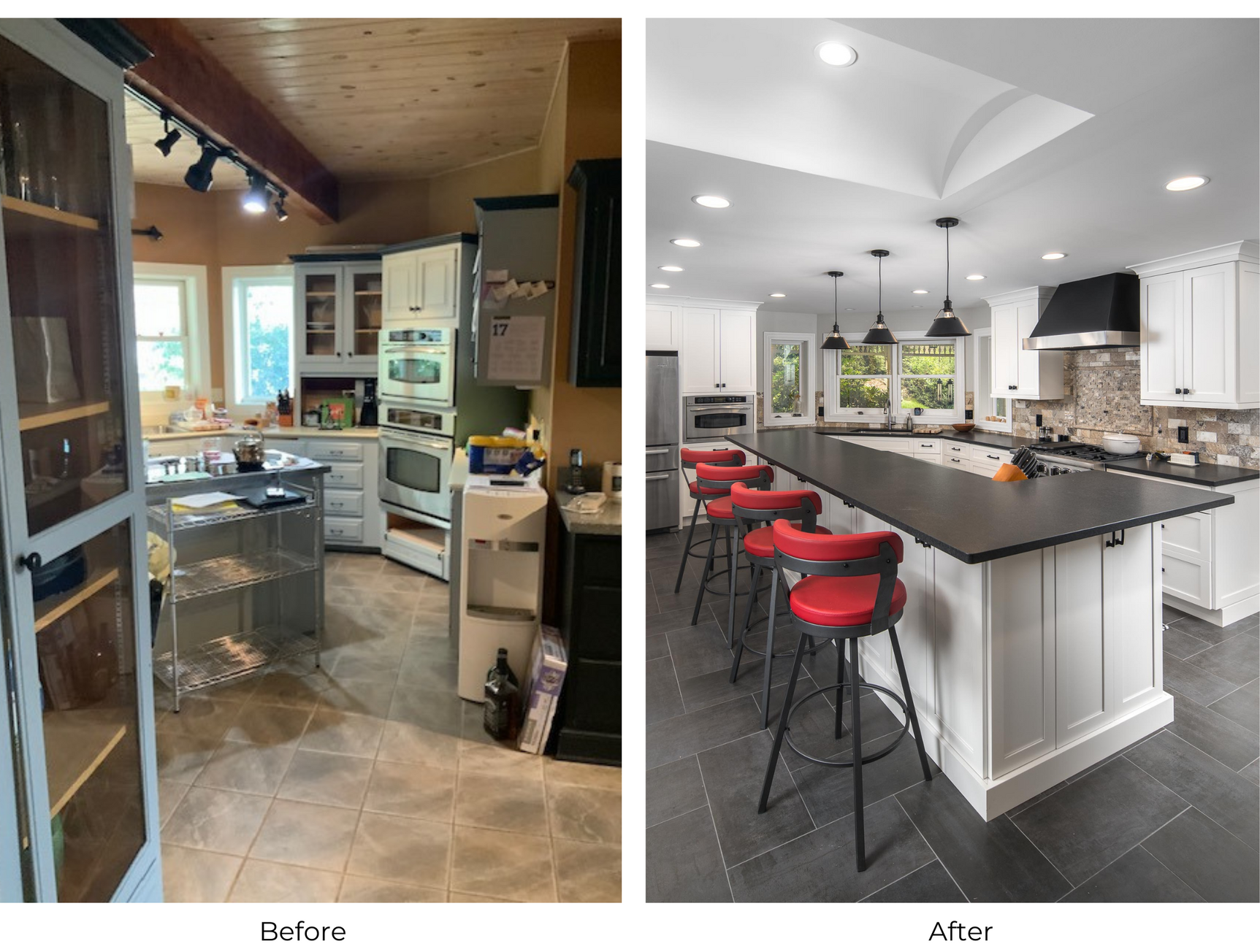 The newly renovated kitchen is ideal for entertaining and cooking. The multifunctional kitchen island has ample storage space as well as room to sit and enjoy a meal. The fresh new color palette imposes a bright, welcoming atmosphere that reflects the natural light coming in through the windows. The black range, hood, and light fixtures are bold yet alluring accents that stand out against the natural stone backsplash.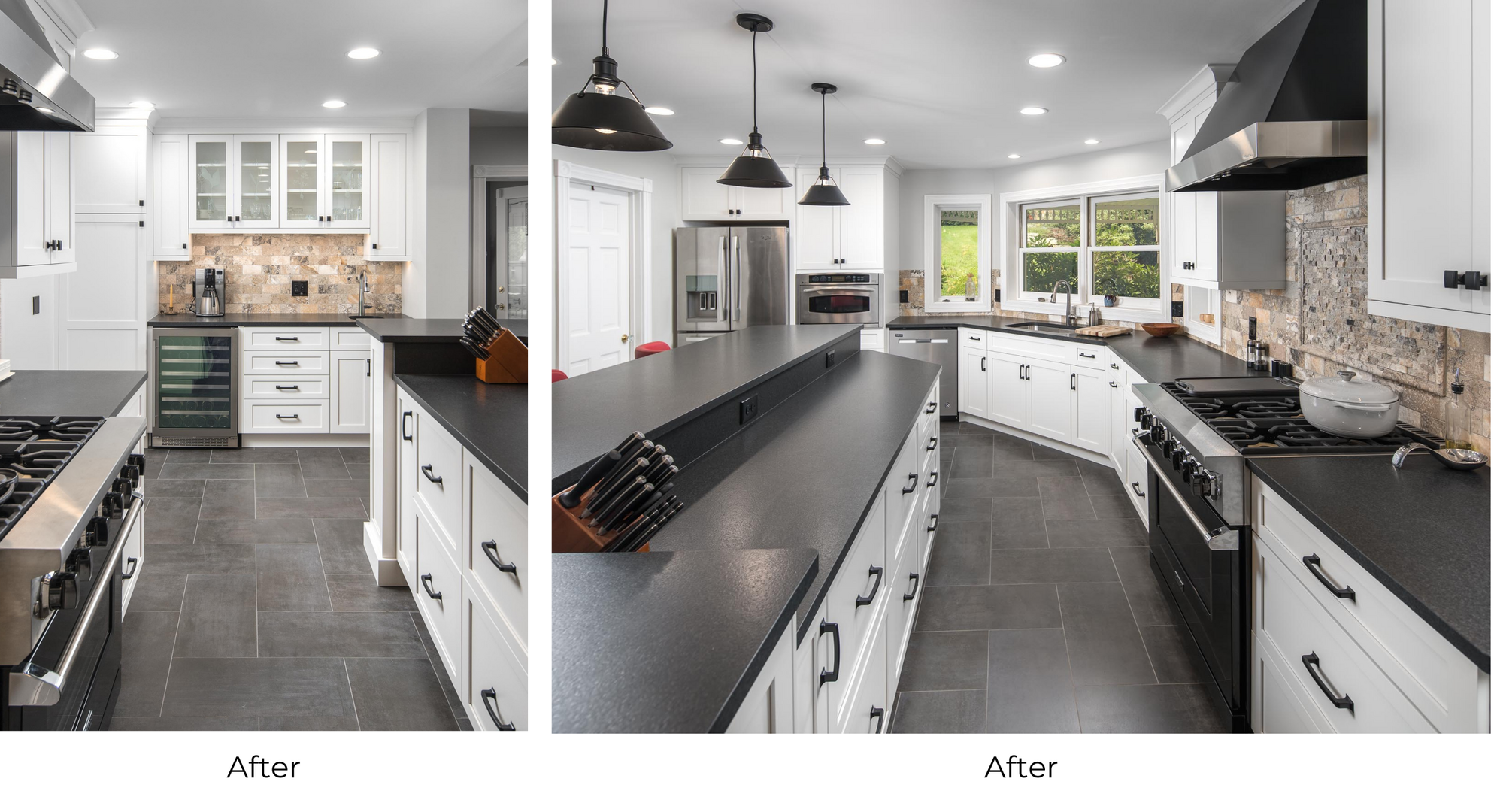 "We love everything about our new kitchen. It is such an open space and has already received rave reviews from family and friends. It is double the space of the old footprint. Jamie was fantastic as was Alair. They kept things on track as well as possible considering the situation." -The Homeowners
The collaboration of a custom home builder and interior designer results in an aesthetically pleasing product that is functional and customized to accommodate the homeowner's needs. If you're looking to freshen up a space in your home, the Alair Homes High Country team is here to help. Contact us to learn more about renovation options for your home.
Share: