Welcome back and thanks for continuing to tune in to the Alair Homes, Everything you Should Know Series. The place where Alair Homes Hickory expert, Cody Byrd, shares his advice and tips for designing and building a home for aging in place. 
This month we are focusing on remodeling your home for first floor living.
It may not be ideal for you to purchase or build a new home that fits your retirement needs. Maybe you live in the ideal community or your current home is in close proximity to your family. Regardless of the decision of why you have chosen to age in place, Cody is providing us with expert insight on remodeling your home to fit your aging in place needs. 
A home that is designed around the first floor, sometimes also referred to as main level living, is ideal for aging in place. 
What is First Floor Living?
First floor or main level living provides homeowners the ability to live comfortably in their home without ever having to utilize stairs. It permits safe and easy access to the living spaces you'll use every day like the kitchen, family room, and laundry space.
What if my current home is a two story home?
Two story homes can easily be remodeled to offer one level living options. The ability to do this relies heavily on the size of the main floor and the ability to rework the existing space. Cody recommends working with an expert, like Alair Homes Hickory, to create a spatial plan that will consider both the overall design aesthetic and the structural aspects of your home.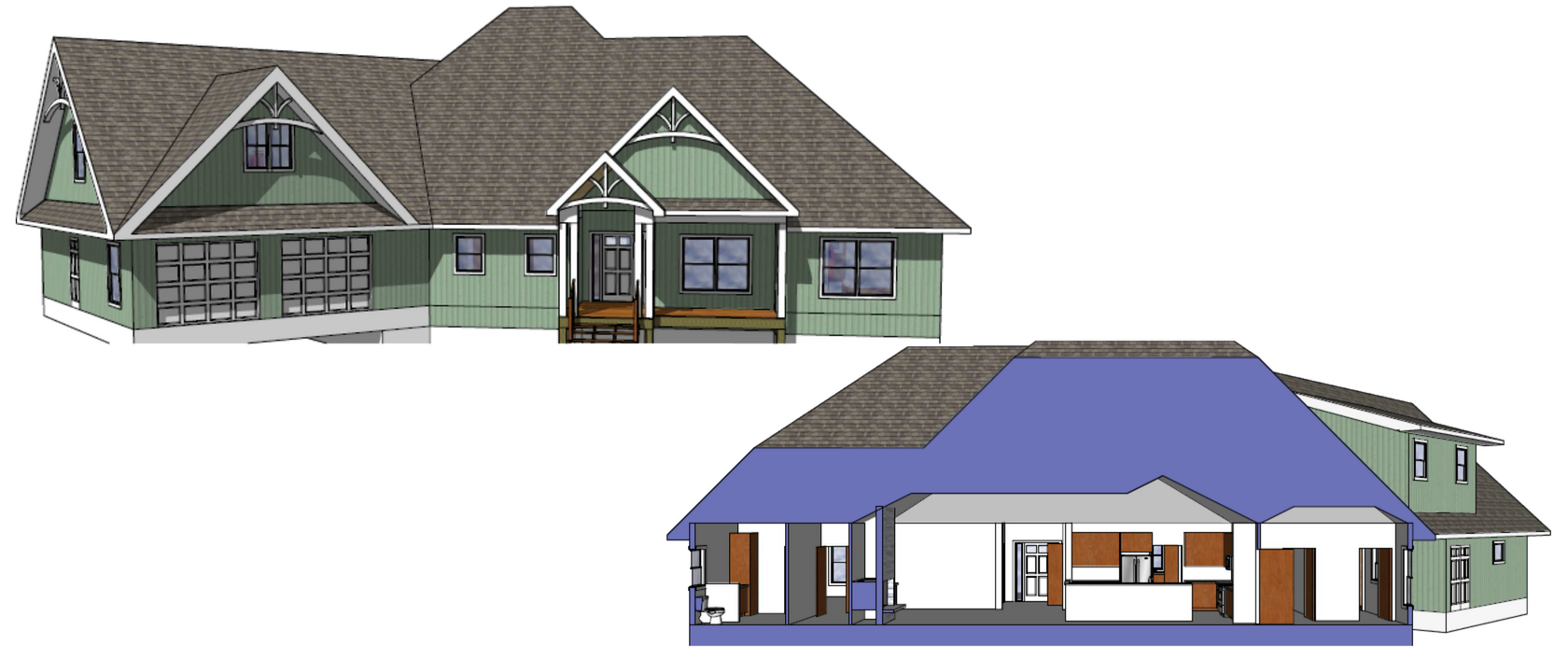 What are the main elements to consider for first floor living?
If you are making modifications to your two story home for first floor living you want to ensure that these main elements are considered in your new spatial plan:
-A home addition of a first floor primary or master suite
-An ADA bathroom and an open kitchen to accommodate future mobility issues 
-Main floor laundry
-Accessibility features in and out of the house such as wider hallways, stairs, and doors
Cody and the rest of the Alair Homes Hickory team are all certified aging in place specialists. Click here to give them a call today about your aging in place design/build needs. 
Stay tuned next month for Cody's expert advice and tips on the top locations for aging in place in some of the most beautiful cities and towns throughout the North Carolina foothills.