Building Futures: Empowering Youth Through Hands-On Construction
At Alair Homes Green Bay, we firmly believe that connecting your passion with the ideal career path can be an empowering journey, paving the way for a boosted sense of confidence and purpose.
Guiding young minds early and introducing them to diverse career possibilities can play a monumental role in nurturing positive mental health.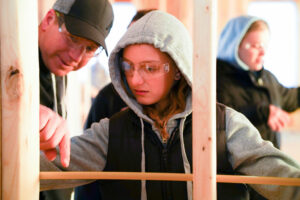 This is why, over the past two years, we have partnered with West De Pere Middle School to support the Dust, Sparks, and Smarts Club, an extracurricular club of 20 middle school students eager to explore the construction world.
Instead of simply providing financial resources or materials, we decided to join forces with our trade partners at Drexel Building Supply and CESM Electrical to create something unique.
Our goal? To offer these students a hands-on experience at a live job site, taking them on a journey from project planning to framing, siding, and electrical wiring.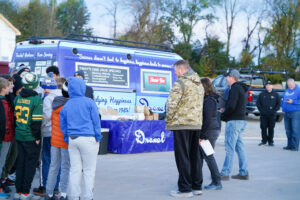 For those of us who've spent years in the trades, our passion for this field ignited when we first set foot on a job site. We discovered how lucrative this career can be, despite not following the traditional four-year college route.
But what truly made the journey worthwhile was the sense of purpose that we found by working with our hands. It impacted our overall well-being in remarkable ways, such as:
Inspiring creativity and problem solving: Working with your hands lets you explore creativity and teaches you to tackle challenges directly.
Instilling confidence: Mastering a trade is empowering. Knowing that you can build, fix, or create something with your own hands boosts your confidence.
Fostered connections and community: Being on a job site with others is a fun, social experience. Building together creates relationships that extend beyond the job site.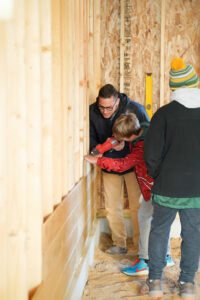 So, if you happen to know a young person who exhibits a passion for the trades, encourage them to explore this path. They're crafting a brighter future for themselves, filled with self-confidence, community, and a positive sense of well-being.